All winter long, you've been cooped up inside, longing for spring, and summer, or just taking a walk outdoors without a heavy coat on. And now that spring approaches, maybe you've decided it's time to build yourself a patio to enjoy once the beautiful weather of April hits.
The perfect time to think about that patio is now, as the snow melts, and the ice vanishes. You'll need to budget, and plan, and think through a few things like patio types and furniture. This is going to be fun.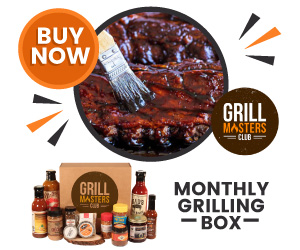 Patio Types
Of course, the type of patio area you create will have a huge impact on all of the elements of your patio. If you're in a southern or tropical climate, you may wish to have a lanai patio. For those in the north, a detached patio might be the right choice. You can study up on patio types to see which suits your home and style best.
Patio Shape
Your house and yard size will have some effect on the shape of patio you build. But with every size yard, there are options. Choose the shape that not only suits the landscape, but suits your particular sense of taste. For example, if you hate square edges, but your yard would be well-suited to a rectangle patio, consider rounding off the corners to soften the look and feel.
Patio Covering
While not every patio needs one, a covering for your patio can give you more options throughout the year. A cover gives protection from the elements, as well as increase décor, and lighting options that an open patio can't have.
Pergola
A pergola is a covering that consists of columns and beams that create a wide lattice work overhead. Often, these are filled in with vines, much like an oversized trellis. This is a great option for those who want minimal covering, but still want the open sky above.
Lattice
A lattice covering still gives you that sense of openness, though less sky is seen. The overhead network of beams above is more closely knit, and adds a higher level of protection against the elements than a pergola.
Cloth
With a few simple posts and some sail material, you can cover your patio easily with cloth that can be removed during the off season. You can also remove this material for cleaning.
Solid Roof
The solid roof over your lanai or patio will be the most protective against the elements. With this sort of covering, you can still enjoy your patio during mild to moderate rainfall, and hot summer days when you need more shade.
Umbrella
Of course, if you don't want to invest in a full-on roof over, you can choose an umbrella for a partial patio covering that can be used for minimal shade and rain protection.
Patio Flooring
There are a large variety of patio flooring options. Your climate and terrain should help you decide which flooring options work best for you. The options you might choose from include:
Concrete
Stamped Concrete
Flagstone
Gravel
Clay Brick
Patio Pavers
Some of these options, like flagstone, have pretty patterns in them, but overall, any of the patio flooring options can be designed in a unique way, laid out in pretty designs. Look up images of the various types of flooring options for ideas on these designs.
Lighting Scheme
One of the most important elements of your backyard patio is going to be the lighting scheme. Will the kids be playing out there after dark? Do you plan to read? Will you be hosting parties? All of these activities will have an impact on your decision.
Look online for patio design ideas for lighting, including DIY lighting projects, deck or patio lighting kits, and solar garden lighting options.
Furniture Options
Of course, no patio is complete without the right furniture. Think through your style preferences, color schemes you love, and your budget as you consider the right patio furniture. Concrete, rattan, wrought iron, treated wood, steel, and a variety of other materials are being integrated into patio furniture these days, so really, your budget is your only limitation.
Other Back Patio Ideas
You may wish to consider any of these other features as you work to create your perfect patio.
An outdoor kitchen
A kids' zone
A cacti or herb garden
A water feature like fountains and bubbling streams
The Key: Have Fun
Now that you've examined the necessary things like furniture styles, covered patio ideas, flooring options, and patio types, have some fun designing your perfect patio. Your patio should be fun, comfortable, and beneficial to all of your outdoor aspirations this year and the years to come.