When you're planning to plan a party, whether it's a birthday party, wedding reception, ice cream social, or graduation bash, there are party essentials lists that you've got to put together to make sure you don't miss anything important.
Creating a checklist will help you get everything done in time. A checklist will also help relieve some of the pressure, because you'll know exactly what's already been accomplished or purchased, and what hasn't. By the time your big day arrives, you'll know everything is under control, and you'll be more able to relax and enjoy.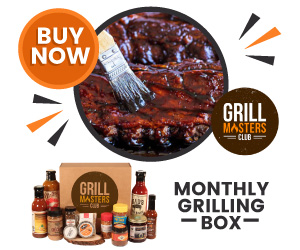 General Party Checklist
There are certain things you need for every party you'll ever host. There are two parts of a checklist for planning a party. The first is your acquisitions list, which includes:
1. Guest List
2. Decorations
3. Food
4. Drinks
5. Invitations
6. Seating
7. Dining Tables
8. Food Service Tables or Servers with Trays
9. Service Utensils and Dishes
10. Paper Goods or China
11. Glasses or Cups
12. Silverware or Flatware
13. Lighting
14. Music or Entertainment
15. Party Favors and/or Door Prizes
The second part of your list includes the things that you must do to prepare. The basic plan includes these preparations.
Choose the calendar date and send party invites 2+ weeks beforehand.
Plan shopping trip(s) to purchase any items you'll need for the party.
Plan your food preparation time.
Plan your decorating time.
Plan time to create anything you're D-I-Ying for the party, whether that's center pieces or party favors.
Plan time to set up lighting.
Plan time to set up seating, tables, and food service items.
Give yourself some contingency time for any activities that wind up taking longer than expected.
Add in some downtime on the day, to rest and relax a little, to help relieve any stress you might be feeling.
Party Essentials for Specific Party Types
Birthday Party Checklist
In addition to the above items listed, you'll also need to plan for:
Gift buying
Making or picking up a cake for the birthday girl
Party games
A party theme
Other adults to help, if it's a child's birthday party
Contingency plan if a particular game or activity fails to delight your guests as expected
Graduation Party Checklist
For graduation parties, the basic checklist is primarily your focus, but you'll also want to make sure you add a guest book and table for gifts. Most graduation parties function a little like wedding receptions, in the sense that guests attempt to help the graduate prepare for the next phase of life, whether that's moving on to college, or joining the work force. The graduate will need to know exactly who gave him those pots and pans so that he can thank them properly.
Garden Party Checklist
Garden parties usually have a fairly general theme of the outdoors, gardens, flowers, or summertime enjoyment. Garden parties may include cocktails, iced tea, or any other summery drink, or light dessert. If you choose to expand your party idea beyond the norm, additional things you may wish to consider would include:
A Book Nook
This would be a great alternative to traditional gifts. Find some old books you don't need any more, or go and purchase a collection of fun books from a second hand store, Barnes and Noble or other local bookstore to purchase these unique party favors.
Invite your guests to enjoy the books as the party winds down, or if you'd like to experience some restful time during the party while you sip champagne or nibble on macaroons.
A Sun Hat Station
The concept here is inviting your guests to enjoy some shade while they enjoy the garden. Most people don't have their own wide brimmed hats, so offering fun, elegant, or otherwise appropriate wide-brimmed hats to your guests can help to make your party more enjoyable.
These hats can also double as your party favors.
A Planting Party
A unique take on a garden party could also include inviting your guests to participate in your garden by selecting the placement of your newest flowers and ornamental plants. You should plan this kind of party for earlier in the spring, so that you guarantee plants are put in on time.
An additional bonus is to have your guests place stakes where the plants belong, with a place to sign the stake and give any advice or thoughts on growing the particular plant they're opting for you to grow.
You can also send home plant seeds or a small potted plant as their party favor.
The Perfect Party Checklist
If you keep in mind the essentials, and then toss in some unique tweaks, you'll have the best party your guests have ever attended. Don't forget add-ons like gift tables, guest book spots, party favors, and any unique décor that makes this party unlike any other.