Grilling outdoors is fun! Any day is a great time to barbecue. You can grill out with your friends at night, or during the day with your family. If you love cookouts as we do, and you've got a great yard, or want to have a great yard, an outdoor kitchen island or outdoor grill station may be the perfect addition to your home this spring. With the right patio set up, your backyard could become the hub of your family's activities this year, keeping you outdoors for most of your off-time — which is a great thing for your health and heart.
How to Design and Build Your DIY Grill Station
There are a variety of DIY grill station ideas out there. You can go full-fledge outdoor kitchen, or stick to a more basic outdoor grill island model. You'll need to decide which type to go with based on: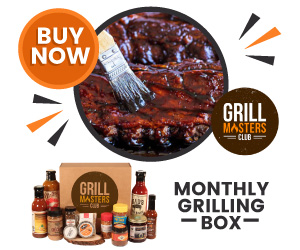 Your budget
Your usable space
Your intended uses
The supplies available
Once you've determined these things, you can decide which way to go.
How to DIY your Own Outdoor Grill Station
While you could hire someone to build your grill station, making it a DIY project is much happier for the pocketbook. Not only that, but you'll feel accomplished, and enjoy some time doing something constructive and beneficial for the whole family. And some aspects of the project are ideal for including the kids.
If you're up for it, these steps will help you figure out your game plan for building your own DIY outdoor grill island.
1. Select Your Materials
There are a ton of options out there for building your own DIY outdoor kitchen. There are plans for up-cycling things like wooden planters, creating your own concrete countertops, building wooden DIY grill carts, and brick stove grill/smoker set-ups.
If you're not sure how to decide, use your budget as a lens to view the materials needed for a given outdoor kitchen island. Or, if, for example, you know you don't love the look of concrete, look into wooden carts or countertop based designs. There's no limit to what you can do, so apply some imagination, and have fun with it.
2. Find the Right Grill
The key ingredient for your DIY grill station is, of course, the grill. If you have an awesome countertop but a grill that sucks, you're not going to be very happy with your project. Before you decide on your precise design, you'll need to have the grill you want in mind. Consider the following as you look into grill options.
Will you be smoking meat and cheese?
Will you need a griddle with the grill?
How many people will you be serving?
What kind of fuel are you planning to use?
How much of your grill station budget will you sink into the grill versus the station?
If you're not sure what kind of grills are out there for you to choose from, the basics include a charcoal grill, a gas or propane grill, a wood-burning grill, an electric grill, or a hybrid that allows various forms of fuel to be used on different occasions. Smoker grills are also available and can be used instead of or in addition to a more traditional barbecue grill.
3. What Features do you Need?
Before you get into looking for the plan for your new grill station, you should decide what features you'd like to include. Obviously, you'll need the grill. You'll need some storage for things like utensils, tools, and cleaning equipment and supplies. But will you need a cutting board or counter top? Will you need a sink? Will you include a small fridge? Or are you just interested in the basics? These are all important aspects to consider before getting started on your project.
4. Do the Research
IIf you know that you want to make a wooden grill station, try searching out some designs that you like. Some sites have a plethora of photos that can help get the juices flowing. Some of these sites will directly link you to the instructions, while others will leave you hanging to figure it out on your own.
Bob Vila offers a design for a concrete countertop grill station cart worth looking at, and the DIY Network has a beautiful design for a station that uses countertops of your choice (one of them being especially unique as it incorporates marine plywood).
5. Shop Around
Be sure to look into both tons of ideas and how-tos for your station, and shop around for materials until you find the right price. Check out your local hardware store, the Lowes or Home Depot nearby, or go online to get the right supplies.
How to Custom Build a Grill Station
You can create a unique outdoor kitchen by incorporating your gas grill into a granite-topped outdoor grilling island. This is a great way of creating your customized cooking area without spending a lot.
Step 1: Take All the Measurements
When it comes to your grilling station, the first thing to do is to take all the necessary measurements. Measure the width and depth of the grill. To determine its height, measure the distance from the ground to the top of the grill, taking into account the height of your countertop. To find out the total width and depth of your grill station, you can multiply the grill width by three. This way, you will have three equal parts on both sides.
Step 2: Assemble the Island Frame
Using your total width and depth, assemble the island frame. This is the U-shaped top and base. To ensure an accurate measurement of the vertical, you need to subtract the thickness of the countertop from its total height. Assemble all the parts including the top, base, and verticals. Add some shelves for storing your grilling tools.
Step 3: Install the Countertop + Add the Grill
When choosing the material for your countertop, make sure that it is easy to clean and can withstand any other materials, such as steel. You can always just choose stainless steel instead of a granite countertop. Check the level and make any necessary adjustments. Install the countertop and be sure that it fits accurately. Finally, place the grill in its place.
Different Styles of Grill Stations
There is a wide range of outdoor cooking grills that you can choose from. For example, there are grills out there that are sold together with their own stations, but these are a bit expensive. The most luxurious grilling stations are known as outdoor kitchens. These come equipped with all the things that can be found in your indoor kitchen, including a propane or charcoal powered grill. You can also choose a stainless steel finish and/or include a rinsing sink. A custom-built grill station can either be constructed by a pro or the homeowner himself, but why should you spend a ton of money when you can create your own custom-made grill station? You don't have to spend much since you can use any old lumber, steel, and pallets for your creative DIY grill station.
What are the Best DIY Grill Station Ideas?     
There are plenty of DIY grill station ideas that you can make, and designing your own grill station is a great way to show your creativity. For example, if you could create a rolling DIY grill station in your outdoor patio cooking area (this is one of our favorite grill station ideas). This is an awesome grill station idea as it you can roll it out of the way when you aren't using it. But we have plenty more ideas to spark your imagination. Here are some great DIY grill station ideas that you might like.
DIY Outdoor Grill Station with a Roof
Why not try imitating the architectural design of your house? This is perfect if you only have a small space in your backyard and your patio is connected to your home. You can use the same roof shape and material used in your house. You might as well use the same siding, too.   
On the other hand, if you have a big yard, then you can choose a stainless steel grilling station design that reflects your surrounding environment. One of the best ways to achieve this is to use stone and lumber. You can use a UV-resistant finish on the wood so it will last long no matter what the climate is! Having a concrete countertop can give your DIY grill station a natural, earthy feeling. With a big outdoor space, you can do almost anything, like incorporate a rinsing sink and a mini-fridge.
If you don't care to make the style of your grill station blend with your home, then you can have fun designing your own unique grill station with an appealing roof shape. You might also consider using metal or steel for the siding and roof to make it look more contemporary.
DIY Charcoal BBQ Grill Station
Want to make your own charcoal steakhouse? If you want to have a charcoal grill station for your food, then you can easily make one. Create a portable grill cart using several pieces of wood or steel. Make sure that your wooden base is durable enough and has sufficient space for your round charcoal grill, which will be similar to dropping in a sink. This cart should also feature wheels so you can easily move it around. With this idea, you can enjoy a wonderful outdoor cooking experience. You will have enough space for chopping, and a shelf it would be great so that you can store your personalized bbq grilling tools and much more! If you are a well-organized person, then you can surely accomplish this DIY outdoor grill station in no time – even as quickly as over the weekend!
Gas Countertop Grill
One of the simplest and most convenient DIY outdoor grill station ideas is an outdoor gas grill with a stainless steel finish or a concrete countertop. There are various types of propane and natural gas grills that are sold online. You can choose the one that fits the cooking area that you want.
Another option would be to choose a portable grill such as the George Foreman Lean Mean Fat-Reducing Grilling Machine. This is an electrically heated grill that you can bring anywhere since it is very portable, making it a perfect choice since you only need a small space for it.
Now, You're Ready
One of the greatest things to do in the summer has a backyard barbecue. Grilled food is the best, whether it's steak, shrimp, corn, or vegetables. Outdoor cooking is the perfect way to spend quality time with your friends and family. However, having a grill is not enough. It should be accompanied by a station near the grill. A backyard portable grill is a place where you can prepare your food and let the grilled food rest. It must include a shelf where you can store your grilling tools, plates, and utensils.
Remember to look into materials, types of grills, dimensions for the space, fuel types, and cost before diving into making your own DIY grill station. You'll need to do some research, find the right instructions, and gather the right materials before you get started.
It shouldn't take you more than a couple of days to get things in order, and within a week of setting out, you should be able to host your first cookout for the family and neighbors.
See also:
When You Need A New Floor: Pros And Cons Of Vinyl Flooring
The Perfect Outdoor Kitchen Cabinets For You To Choose From
Top 12 Beautiful Outdoor Fireplace Inspirations For Your Place