​Wreaths have been around, decorating and adorning the doors of the world for an immensely long time. They are known to pop up on festive occasions from spreading holiday cheer, to letting the neighborhood know the gender of your newborn baby, wreaths are always making an appearance.
Purchasing a colorfully decorated and crafted wreath is ridiculously expensive. My friend recently had twins and I wanted a wreath made for their family, and not going to lie after I saw the price for the wreath I was contemplating… well, let's just say there was no more contemplation.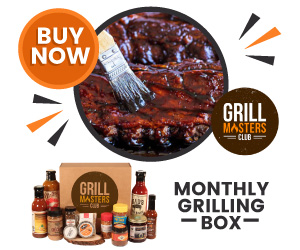 But, that sad circumstance doesn't have to be the case anymore! As there is a very easy, not to mention cost-efficient way, to still achieve all of your inner-mom crafting desires.
Today we are going to talk about how to DIY your very own personalized and creative mesh wreath.
After senselessly searching online, because I wanted to teach you guys the perfect version of how to make a mesh wreath I realized the silliness in my actions. To be honest, I have no idea what the "perfect" homemade mesh wreath looks like. There are so many different versions and directions online that I found myself developing a severe migraine just trying to keep them all straight in my head.
So instead of overwhelming you all like I did to myself, I am just going to talk about my personal favorite simple, functional and fun way to create a chic mesh wreath that you can be proud of showing off to your neighbors.
The cool thing about learning how to make something as festive as this is that the options are endless. If you wanted (and if you had the time, of course), wreath making could become your thing. Create different seasonal wreaths with your family to turn this fun craft into a tradition everyone can jump in on and enjoy.
The only limit is your imagination, as there are so many helpful sites and online guides, making even the most troubled crafter feel secure in their ability to learn more and receive qualified help along the way.
What You Need To Make A Mesh Wreath
Well, the first thing that you will need to decide upon is the color scheme for your wreath, and in order to do that, you need to know which occasion this wreath is being made for.
Are you making it for a football fanatic loved one to show their team's spirit during football season? Or are you just wanting a cute wreath to decorate your door simultaneously for both fall and Halloween?
The latter is the reason I am doing this all, thus my colors will reflect this decision. Which is why I will emphasize again how important it is to figure out just who and what you are making this wreath for so that you make sure to buy the necessary materials to decorate that specific project's theme.
Since there are many different types of wreaths that you can make, each specific wreaths supply list will slightly vary. So don't let my plain jane, simpler wreath stunt the creative unicorn inside you.
Go all out with your wreaths people, for real!
Okay, I'm done ranting about artistic creativity for now. So my personal wreath supply list may look a little different than your list, which as we have established is A-Okay.
Wire Wreath Frame (Wooden works but wire is better and easier)
Chenille Stems (also known as pipe cleaners)
Scissors
Hot Glue Gun
Extra Fun Add-Ons
Different Colored Deco Mesh Rolls
I was actually able to find all of my supplies at Michaels, however, most crafting stores will carry these inexpensive items. For my personal wreath design, you will need to get three different colored deco mesh materials. You also need to get a 12-inch box wire wreath form, which can be found at a multitude of general shops, so be on the lookout as I've even sometimes gotten great crafting supplies at the Dollar Tree!
Pre-Wreath Making Tip: In order to help prevent the wreath from sliding around, loop some chenille stems around the two center rigs of the form, in a zig-zag pattern around the entire perimeter before starting to tie on and attach pompoms.
LaRibbons Deco Mesh Poly Ribbon - 10 inch x 30 feet Each Roll -...
PREMIUM QUALITY: Made from premium quality material,this plastic mesh is flexible, lightweight, waterproof, durable and...
EASTER THEME COLOR: Each package contains 4 pack. Beautiful solid colors matched with metallic foil. Green with blue...
GREAT SIZE:10" wide x 30 feet long (10 yards). These 10-inch wide rolls of Deco Poly Mesh are great for various...
Step By Step: How To Make A Wreath
All of the best wreath instruction sites can also be found here and have been listed below in the article. Every wreath contains something unique because it's made it stand out, with different design elements helping to ensure that all tastes and personalities can be expressed when making a wreath.
1. Cut Your Mesh
The first step is to roll out the mesh strips of each of your personally picked colors (black, orange and yellow) and get out your measuring tape. You will need to then cut 30, 6-inch mesh strips. These will be used to make the pompoms that you are going to attach to the wreath, giving you a total of 10 at the end.
However, based on your discretion, more or less of the pompoms could be made depending on how full and big you want the project, as there are nine total mesh strips needed per pompom.
2. Start Tying Mesh Strips
After you're done cutting all the different strips of your alternating colors, you need to take 9 strips of the deco mesh (3 strips of each color) and tie them all together at the center with the chenille stem.
Once everything is all tied together, one needs to twist and fluff out the mesh so that it can really give off the full illusion. The chenille stem can be twisted shut almost like a bread-tie, so you leave the tail ends sticking out of the back of the pompom (this is important as you will later use them to attach it to the wreath form).
3. Just Keep Tying PomPoms
Continue to repeat step #2 a total of nine more times, so that at the end, you will have a whopping total of ten fun pompoms. Measurement of the distance between each pompom isn't necessary as its fairly easy to eye-ball what looks good, making it more time efficient to do it this way.
Now it's time to attach the pompoms! In order to do that, you need to wrap the tail ends of the chenille stems around the second most outer ring of the wreath form. While you are working, you want to continuously remember to keep fluffing the deco mesh as you go around the entire inner and outer circumference of the wreath.
After your wreath has reached its desired fluffiness, now it's time to start placing your extra object if you opted into buying any. Other than attaching pompoms, there are many different items that are known to adorn wreaths.
A hot glue gun is needed to glue on all the extra items, however, be wary of the heat that the melted glue reaches as it is extremely easy to burn oneself. Not like I'm speaking from experience or anything…
5. Fluff And Finalize
When you have placed your desired amount of deco mesh pompoms around the front of the wreath, flip the project over and you still should be able to see the original wreath skeleton underneath. Make sure all your extra embellishments and adornments are nicely secured and dried on before doing one last final fluff before hanging it up.
These wreath instructions should help you to be able to complete your first project with little to no hassle. The fun thing about wreath making is that it's a great way to relieve stress and just focus on the colorful task at hand. Although it's time-consuming, it's time well spent working towards further bringing out your creative spirit.
Hang That Homemade Wreath Proudly
The perfect wreath for whichever occasion you have coming up on your calendar can be easily created. This gift is so simple and fun that it will be hard not to want to share and make one for all of your friends! Depending on all of the gizmos and gadgets added to the wreath, most cost around $20 to $30 to make. Which really isn't that bad!
Thickness: As mentioned in the directions, these wreaths can be as thick and fluffy as you would like. Go big or go home is the name of the game if that's what you would like it to be! This really is all dependent on how much time and material you are wanting to put into the specific project at hand.
Color: If you can imagine it, then it can be created! Taste the rainbow, with the number of colors that you are able to put on your homemade wreaths. There are lots of different fabrics that can be added to the wreath, however, today we are talking specifically about Deco Mesh Rolls which can be found at places such as Hobby Lobby. Mesh paired with other fabrics can help to add that extra flare to make your wreath absolutely fabulously you.
Add-Ons: This is where we start to get into the fun part, all the extra stuff to put onto the wreath! For Holiday wreaths, this is where the ornaments, candy canes, glitter ribbon and more get added to the project. Personally, this is where I spend all my extra money because I am constantly finding little Knick knacks that help to add the perfect detail my projects.
Both your family and friends will thank you for getting into such a fun to look at hobby and gifting them with such a thoughtful heartwarming present.
It's Time To Wreath This One Up
Personally, this wreath was my first venture in the wreath crafting world. However, I've always known that I love working with my hands. Nothing compares to the satisfying feeling of completing a project and building something with your very own hands. Wreath making has proved to be a very fun (and mess-free) afternoon pastime, that actually proves to be both festive and useful!
Crafting is an awesome therapeutic measure that helps people to hone in on their frustrations, working them out with whatever instrument or project their hands are working on at the moment.
Although there are online professional wreath making sites and Etsy pages specifically designed for this, those options all come out pretty pricey.
The cost to make my own mesh wreath was seemingly insignificant, and now I am able to keep this prize proudly forever.
As a matter of fact, I'm going to go hang it on my door right now.
Which style of mesh wreath would you like to make? We would love to hear from you, and hope you too will try and make your own fun and festive wreath at home!
No products found.
Last update on 2022-09-26 at 16:57 / Affiliate links / Images from Amazon Product Advertising API