Weigela is an old-fashioned blooming shrub whose new cultivars are throwing it back into the garden spotlight once again.
The Weigela florida shrub hails from Korea, Japan, and north China and refers to about 38 species of shrub-like plants in a variety of sizes and colors.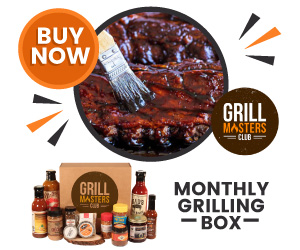 The plants are named after a University of Geifswald professor of German, Christian Ehrenfried Weigel (1748-1831).
What Does Weigela Look Like?
The perfect plant for any border or garden bed, Weigela varieties range from one to 10 feet in height and feature blooms in:
Yellow

Lavender

Red

White

Pink

Peach
Shrubs vary from 16 inches to 12 feet in width, so certain varieties are easy to squeeze into any perennial garden, while others can be a focal point of their own.
The shrubs are rounded and dense, with almond-shaped, serrated leaves that can grow to over four inches long.
Plants have a lovely, romantic, weeping quality, with the branches sweeping the ground at full maturity, a characteristic that makes them a must-have in any garden border or mass planting.
Their foliage also comes in a variety of stunning colors, such as:
White

Copper

Nearly Black

Bright Yellow

Variegated

Chartreuse

Burgundy
Foliage is deciduous, meaning the leaves will drop off when cold weather begins and grow again in the spring.
Smaller varieties do well in tiny garden spaces or containers and are easy to maintain and control.
The Benefits Of Weigela In Your Yard
Because most weigela species bloom in the spring and/or summer months, they're perfect for bringing birds and butterflies to your garden. Hummingbirds, in particular, seem attracted to their showy blooms.
Weigela shrubs are quick growers, too, often reaching their full stature in just a few seasons, so they're perfect when you want to plant a garden that will mature quickly.
With their abundance of glossy flowers that nearly cover the plants when in bloom, you'll find this plant will pack a perfect punch of color to lead the eye toward — or away from — an architectural feature.
Caring For Your Weigela
With all this going for them, you think they would be high maintenance, but Weigela need almost no care.
In fact, most dwarf varieties only need to have dead wood trimmed back in the spring.
Taller varieties might be trimmed during spring or summer growing seasons just to keep them in shape. If you're happy with a wild, natural look, you won't have to prune at all.
Don't prune them in the fall, however, or you might not have any flowers in the next bloom season, since they set buds in autumn.
Weigela aren't choosy on where you plant them, but if you want the brightest foliage colors and the biggest show of blooms, place them where they'll get full sun most of the day.
They do best in Plant Heat and Hardiness Zones 4 through 8, and they thrive in any medium-moisture, average soils that are well-drained.
They are drought-tolerant, so there is no need to baby them in the dog days of summer unless you live in very hot or dry areas.
Weigela Varieties
Due to hybridization, there are currently many varieties of Weigela to choose from. Some of the most popular include:
Florida Variegata
This plant has stunning foliage consisting of yellow-edged green leaves that fade to white as they mature.
Flowers are funnel-shaped, with baby-pink petals that have deeper pink centers. A medium-sized shrub, it grows to five feet wide and high.
Czechmark® Sunny Side Up
Czechmark Sunny Side Up® is a spectacular new addition to Weigela cultivars that sets masses of distinctive blooms in the spring.
Bright white flowers with cheery yellow throats stand out against crisp, apple-green leaves for a dramatic addition to your spring border.
Plant in groups of three for impact, or mass together for a head or windbreak. Shrubs grow three to five feet tall and wide with a nice, rounded shape.
Florida Red Prince
Another medium-sized shrub, Red Prince has an arching, graceful habit with bright red flowers that stay bright even as they age.
Red Prince is a spring bloomer, with scattered blooms repeating during summer months. Hummingbirds love this cultivar's red flowers.
Briant Rubidor
A taller variety, Briant Rubidor grows up to a maximum of 7 feet high. It's grown primarily for its foliage, which is chartreuse — a lovely counterpoint to the deep red flowers.
Flowers appear mainly in clusters on last year's growth. They bloom profusely in June and July, with a small, repeat bloom later in the summer.
Weigela Florida Ghost
The chartreuse leaves of this beauty mature to yellow as the season stretches on. Dark red blooms appear in the spring, followed by intermittent flushes of flowers through summer to autumn.
Growing to a medium size of five feet tall and wide, Florida Ghost is a great addition to a mixed border or island flowerbed.
Wine And Roses
This variety is stunning — in bloom and out of it.
The foliage is deep burgundy, a spectacular backdrop for the myriad reddish-pink flowers that cover the shrub in spring.
Wine and Roses was the winner of the Gold Medal Plant Award in 2000 from the Pennsylvania Horticulture Society.
Eyecatcher
Discovered in the United Kingdom in 2004, Eyecatcher is a dwarf shrub that grows two to three feet tall and wide.
It produces volumes of showy golden yellow leaves that are variegated with green centers. These cheery leaves are accented in the springtime with volumes of deep red flowers.
My Monet
Hailed as the first true dwarf Weigela variety, My Monet is only 12 to 18 inches high, spreading two feet wide at maturity.
It has unique tri-color variegation of raspberry, cream, and green that perfectly sets off the delicate pink flowers.
Although it blooms in the spring, the striking foliage means My Monet will be an asset to any fall border. Its small size allows it to be easily used for container plantings.
Sonic Bloom Pearl
A patented reblooming Weigela, Sonic Bloom® Pearl is a stunner of a shrub. The flowers open in May and then continue blooming until first frost.
The blooms begin pure white with a touch of yellow in the throat, then turn pink as they age and fall off. Multiple colors of blooms are often on the plant at the same time.
Canary
This Weigela variety is characterized by stunning flowers of sunshine yellow — a very unusual color for a shrub that's usually draped in shades of pink, red, and white.
Canary has an open, rather than dense, shape and branches are arching and romantic. If you like the wild look, leave it natural. Otherwise a bit of trimming can make it into a fine hedge.
Great for mass plantings, Canary blooms in spring for several weeks, with intermittent reblooms during summer months.
Dark Horse
Just three feet tall and white, Dark Horse is an excellent way to bring drama to your border.
Lime green veins sprawl across dark bronze foliage for spectacular contrast. In the spring, purplish-pink flowers cover the plant in masses.
Dark Horse's shape is neat and dense — perfect for a low hedge or stunning mass planting in front of taller shrubs.
White Knight
Kind of ordinary-looking when not in bloom, White Knight holds an incredible surprise in store during the spring-to-summer bloom season.
This medium-sized shrub is covered with tubular blooms of pure white — and ultimate fragrance. An unusual color for Weigela, White Knight is an elegant addition to any mass planting or sunny border.
Where To Find The Perfect Weigela For You
Weigela cultivars can be found at most garden centers and plant nurseries, providing you're in Plant Hardiness and Heat Zones 4 to 8.
If you're outside these zones, or you prefer a more unusual cultivar, there are many online and catalog-based garden resources that you can turn to acquire that special Weigela for your garden.
Some of the more well-known plant sources include:
It's always best to buy locally, if possible, to ensure the plants are acclimated to your region and soils, but these fine purveyors can help you determine which, if any, Weigela cultivar is right for your garden.
No matter where you purchase your Weigela, you'll be happy to have this ever-changing, bird-and-butterfly magnet as a focal point to your outdoor space.
This modernized shrub still has old-fashioned appeal that will make your garden a showplace for years to come.