Are you looking for a Weber Kettle Grill review? Nothing says summer like a cookout. Grilling with your family and friends, whether on a balcony or in a backyard, is an unbeatable experience. It brings everyone closer together around the one thing everyone loves — delicious food!
But how do you know the best charcoal grill to use? Your eye may be drawn to the Weber Kettle Grill, a classic grill that has been the centerpiece of cookouts since 1952. Is it the right one for you?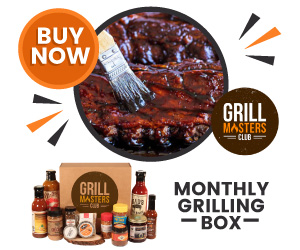 The right grill could make all the difference this summer, and our Weber Kettle Grill review could help you choose.
Comparison Table
Our Weber Kettle Grill Review Process
The Weber Kettle Grill is a classic charcoal grill, found at cookouts and backyards across the country. So what can be gained from a Weber Kettle Grill review that hasn't been done before?
Well, the goal of this Weber Kettle Grill review is to give you the full story of this cornerstone metal grill, and see how it still holds up to the competition. Does its name still inspire confidence, or is it just an indicator of a product that used to be superior?
For this Weber Kettle Grill review, we're going to look at what makes this grill special, and take the time to break down some in-depth reviews.
We've also aggregated customer reviews from around the web to make sure you know what other customers like you think. Finally, we'll compare the Weber Kettle Grill to other similar grills to see how everything squares up.
What Makes The Weber Kettle Grill Special?
Any Weber Kettle Grill review would be remiss to leave out the history of this iconic grill. The Kettle Grill is the mainstay of Weber's grill line, even as they expand out into other more advanced grills and grill accessories.
A round buoy originally inspired the first Weber Kettle Grill. George Stephen, the founder of the company, made the first Weber Kettle Grill out of one of these buoys and added legs to one side and a handle to the other. This plain design became an icon of American grilling and has been for nearly 70 years.
At its core, the Weber Kettle Grill is well-known because it essentially set the stage for grilling back n the 50s.
Since then, Weber has advanced a lot of grilling technology to keep their brand on top. Specifically, this grill has introduced a cleaning system that keeps the chamber clear of ash and debris when not in use.
This grill also has a high-capacity ash catcher, porcelain-enameled bowl and lid, and built-in lid thermometer. All of these features make grilling with the Weber Kettle Grill a clean and efficient process.
The ash catcher keeps ash clear of the coals, letting everything burn more evenly. With a porcelain coating, that heat is distributed across the interior of the grill, so your food cooks uniformly. You won't have any burgers burning while others are too rare.
All of this combines to make a nearly flawless grill. So, what else can we learn from a Weber Kettle Grill review?
Sale
Weber Original Kettle Premium Charcoal Grill, 22-Inch, Black
Holds up to 13 burgers made with a Weber burger press; Built-in lid thermometer. Rust-resistant aluminum dampers
One-Touch cleaning system with high-capacity ash catcher provides hassle-free ash cleanup
Porcelain-enameled lid and bowl retain heat, and won't rust or peel
Of course, it's one thing to take it from the words of the Weber website itself. They're trying to sell you something!
It's much better to look at what reviews say. Whether it's a professional Weber Kettle Grill review from someone who compared the grill to a myriad of others or a consensus of thousands of customers -- it's far better to look at people with nothing to gain from sales of this grill.
​

Have Other Grills Passed The Weber Kettle Grill?
Every Weber Kettle Grill review we've looked at so far indicates that this is one of the best charcoal grills you can buy. But it's far from the only one. There have been plenty of grills popping up in competition that offer different features.
Should you buy one of these instead? Let's take a look.
Char-Griller AKORN Jr. Kamado Charcoal Grill
Char-Griller E06614 AKORN Jr. Portable Kamado Charcoal Grill, Red
PORTABLE CHARCOAL GRILL - Kamado style Portable BBQ Grill & Smoker perfect for both high heat grilling and low-and-slow...
GRILL ANYWHERE - Grilling on-the-go has never been easier thanks to the convenient handles and compact frame, perfect...
BEST IN CLASS FEATURES - Insulated design with locking lid traps smoke, heat, and moisture like expensive ceramic...
The Char-Griller AKORN Jr. Kamado Charcoal Grill is a kamado, an egg-shaped grill that promotes even heating through heat-retaining triple-walled steel and a porcelain coating. Inspired by Japanese design, you can cook more with less with this grill.
The AKORN Jr. Kamado is relatively small compared to the Weber Kettle Grill, although this is by design. The 153 square-inch grill packs a lot of heat in a little container. And Char-Griller made it for travel, camping, or tailgating.
If you want to get things really cooking, or keep things cool for a slow smoke, this grill has adjustable dampers. These vents keep things the perfect temperature, which you can read from a thermometer on the lid. The Char-Griller AKORN Jr. Kamado can sustain temperatures between 200 and 700 degrees.
Compared to the Weber Kettle Grill, this grill has a few shortcomings. First off, it is quite a bit smaller and lacks the same cooking surface area. But, it still has the same easy ash cleanup pan and holds heat exceptionally well.
That small size is definitely more of a feature, though, because this grill can go anywhere. It's also very simple to adjust the heat to whatever sort of cooking you plan on doing.
On Amazon, 384 customers gave the Char-Griller AKORN Jr. Kamado Charcoal Grill 4.4 stars out of 5.0.
Reviewers warned that you need to heat the grill at 400 degrees for 1 hour before cooking to remove chemicals from the coating. After that, it's smooth grilling. You can also find this grill at the Char-Griller website.
Kingsford OGD2001901-KF Outdoor Charcoal Kettle Gril
Sale
The Kingsford OGD2001901-KF Outdoor Charcoal Kettle Grill is a low-cost alternative to the Weber Kettle Grill. It is a bit less expensive than its better-known counterpart, but also has a few features that may swing you to pick this over the Weber Kettle Grill.
For this grill, the cooking surface is 354 square inches, nearly as large as the Weber Kettle Grill. It also includes a similar durable porcelain coating. As with the Weber Kettle Grill, this porcelain coating conducts heat more evenly.
At the bottom is an air vent which gives you temperature control in the grill body, although it's not as precise as in other grills. This Kingsford kettle grill has a bottom rack which lets you keep all of your grilling tools in one central place.
Four legs make this grill a bit more stable than the tripod setup of the Weber Kettle Grill, and wheels give it more mobility.
On Amazon, 123 customers gave this grill 4.0 stars out of 5.0. Many reviewers were realistic about the quality of the grill for the price.
One reviewer expected to throw it out at the end of a year but was pleased to find that it was still rust-free and in good shape. Another warned that the lid rack was a little too weak since it sagged under the weight of two pounds of meat.
All-in-all, the Kingsford OGD2001901-KF Outdoor Charcoal Kettle Grill is a great low-cost grill
TACKLIFE Charcoal Grill, 22.5-Inch Portable Grill
​

The TACKLIFE Charcoal Grill, 22.5-Inch Portable Grill balances features with price. It has a lot of the great add-ons that make grilling convenient and comfortable but doesn't sacrifice your wallet to get there.
One part of this grill that will really improve the grilling process is the double-layer shelf. This lid-attached shelf holds food that needs to stay warm or thaw out before going onto direct heat. It keeps food temperature from dropping too low and keeps it in a clean and safe place.
Of course, the food you're actually cooking has plenty of space! This grill top has a 22.5 square-inch diameter, rivaling the Weber Kettle Grill. With this grill, you definitely won't run out of space for your burgers.
It also has four legs for extra stability as well as a pair of wheels for more mobility.
Like the other grills we've compared here, this one has a porcelain coating to maintain temperatures and keep your food cooked evenly. Ventilation dampers give you more control over the interior heat.
On Amazon, 46 customers gave this grill 4.4 stars out of 5.0. Many thought that the grill was excellent, especially for the price.
However, many warned that the instructions leave a lot to be desired since they are diagrams without words. Overall, it was a good grill for the money.
So how does the Weber Kettle Grill square up to the competition? Take a look.
Cooking Up A Verdict On Our Weber Kettle Grill Review
So, what's the final word on this Weber Kettle Grill review? Well, it's hard to mess with the classics.
Honestly, a lot of the strength of the Weber Kettle Grill is its name recognition. Are its porcelain-enameled body, thermometer, and kettle-shaped body sincerely unique in the world of grills? No, not anymore. In fact, the Weber Kettle Grill is not especially unique among other charcoal grills.
And yet, it holds a well-earned spot at the top of many grill reviews. Why? Because Weber is dedicated, like many grill companies are not, to quality. They make sure that every piece of their grill will last for years to come.
Other grills may offer a similar grill at a much lower price point, but you'll end up buying a new one sooner rather than later.
Love your Weber Kettle Grill? Leave us a comment and let us know what you think!
Last update on 2021-09-21 at 02:07 / Affiliate links / Images from Amazon Product Advertising API