When it's time to redo your floors, it can be hard to figure out which options are best suited to your needs. Should you use hardwood flooring, vinyl, linoleum, concrete, ceramic tile, or something else entirely? If you're contemplating vinyl flooring as a solid option, you'll want to consider both the positives and the negatives of this type of flooring and weigh the balances.
We've compiled a list of the best and worst qualities of vinyl flooring to help you decide.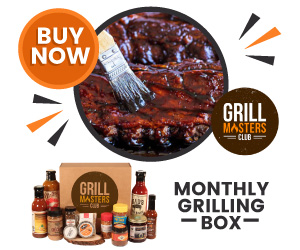 What Is Vinyl Flooring?
When you get down to it, vinyl flooring, or luxury vinyl plank flooring, is simply a flooring material that comes in narrow strips, rather than square vinyl flooring pieces.
Vinyl flooring planks are designed to look like real wood or stone, and some people cannot tell the difference between them and the real thing.
These boards typically come in either 48-inch or 26-inch lengths. Rarely, you'll find planks that vary from these standard sizes, but you'll have to look pretty hard to find them.
The planks usually come in widths of six inches up to seven and three-quarter inches. If the planks are this wide, you'll notice a distinct similarity in width to real wood planks for flooring.
Plank vinyl flooring usually has better graphics and deeper embossing than other materials, which means it looks more like real wood or stone than previous forms of vinyl flooring.
Features Of Quality Vinyl Flooring Planks
Hold the plank up at an angle, and you'll notice the depth of the embossing. This texture is what provides the feeling of real wood. Interestingly enough, real wood planks don't necessarily have any texture, but instead, have been sanded and treated to be smooth.
You can also find high-quality vinyl planks that have antiques or distressed to look closer to the real thing through dinging, hand-scraping, or even nail holes. That being said, this kind of look will only come in thicker vinyl.
Luxury vinyl tile has advantages and disadvantages, but there's no doubt that one of the most significant benefits of vinyl plank flooring is the fact that it can resist water and any moisture on any underlayment. That is why this hard surface flooring is ideal for most concrete areas such as the kitchen, bathroom, cafes, etc. It's also a perfect choice if you have pets at home. Knowing vinyl plank wood flooring pros and cons can help you in making a well-informed decision. For example, vinyl won't trap dust as a carpet does, and it is not as warm as a carpet but not as cold as a tile. You can feel it's moderate temperature on your foot. When moving heavy furniture, be sure to lift them off the ground to avoid damaging your vinyl. Even if you have a concrete surface, you can still enjoy a much softer vinyl sheet flooring.
What are the Pros and Cons of Vinyl Plank Flooring
Vinyl plank tiles are a trendy choice for most houses, offices, and other commercial areas that have heavy furniture. Vinyl has a natural look of wood, and since it is waterproof, there's no risk of water damage. Understanding its advantages and disadvantages is essential when making a decision. One of its most significant benefits is that it is totally water resistant. Nevertheless, you should also consider its disadvantages. To know whether vinyl plank flooring is right for you, read on for some vinyl flooring pros and cons.[tcb-script src="https://app.involve.me/embed"][/tcb-script]
​
What to Consider When Using a Vinyl Flooring
Vinyl flooring is becoming more and more popular these days. Most likely, because it is resilient, very comfortable on your feet, and very easy to install and maintain (for example, to remove any grime, all you need to use is a damp mop). However, before making a decision, there are important things that you need to consider.
Sheet vs. Tile Flooring
There are two types of vinyl flooring for your wood floor coverings. You can either choose the sheet or a tile flooring. These can be installed in many areas.  Sheet flooring is very easy to install and water resistant as well. It has a width of 6 or 12 feet. All you have to do is lay it down on the kitchen floor. On the other hand, tile flooring imitates the size of a ceramic tile. This vinyl comes in 9 or 12 square inches. Some sophisticated vinyl tile flooring resembles the size of stone or wood which has a size of 7″ W x 48″ L.
Type of Vinyl Plank Floor Finish
Choosing the most appropriate finish for your vinyl plank floor will depend on the floor's exposure to dirt, water, and moisture, as well as on your underlayment. The no-wax finish is for insignificant exposure while the urethane finish is a great option for moderate exposure. The enhanced urethane finish is for the most massive exposure.
Moisture resistant vinyl tile flooring is more economical than ceramic tiles. You can even save more if you install it yourself. This is the best option if your carpet has been falling apart. It is commonly easier to install and easy to maintain compared to other flooring materials such as radiant heat hardwood. Aside from using glue in attaching them to the kitchen floor, you can also choose the floating vinyl sheet which you'll need to peel and stick to the floor. As much as possible, try to avoid glue so it will be easy to remove.
Toxicity
Searching for a floor covering that is non-toxic is not an easy task. Sadly, most of the flooring options that are available on the market right now may contain dangerous chemicals since they are created from synthetic materials. A recent study shows that waterproof luxury vinyl tile may contain toxic chemicals such as phthalates. These chemicals can emerge from the flooring and can be mixed with the air and dust, which can then cause indoor air pollution. The good news is huge retailers such as Home Depot, Lowe's, and others are now doing something to eliminate these phthalates from their vinyl flooring.
Be sure to always check if these vinyl planks are FloorScore certified and CARB2 compliant. This will help you make sure that there are no harmful chemicals present in your vinyl. Always make sure to complete this step in your search process.
Warranty Length
You should also look into its warranty. High-quality vinyl planks usually come with a warranty for 20 years or more. Keep in mind that some warranties do not include the damage caused by moving heavy furniture.
How to Find High-Quality Vinyl Planks
Aside from a carpet, vinyl flooring might be one of the softer options for your flooring. Typically, you can easily feel its softness by simply stepping on it, however, choosing high-quality resilient vinyl planks or vinyl sheet can be a little more difficult than you think. Usually, most vinyl planks are water, moisture, and scratch resistant. However, there are some brands that offer more protection or extra padding for a softer feel on the feet as well. Before making your decision, you need to decide on your must-have features.
With that said, you can easily tell if vinyl planks are made of high-quality material by just checking if they have a thicker wear layer. Another important factor is the material used on its top coat. It should be made of a hardened clear-coat so it can resist scratches and stains.
A Handy Guide to Vinyl Plank Floor Installation
Before you start installing your vinyl plank flooring, be sure that you have a smooth surface regardless of what your underlayment is.  If you find any bumpy high spots, then you need to sand them down, whether they're lumps, humps, or bulges. Vinyl plank flooring can be installed on any flooring as long as it has a smooth surface. Installing them on high spots can make them wear faster. If you are installing them on concrete floors, then make sure that they are dry and do not have any powder or flaking. Cracks should be filled as well to make the surface smooth.
Jambs and casing should be cut down to slide the vinyl under them. You will need a small pull saw for this, but an oscillating multi-tool can also do this job. Be sure to leave some gaps along the walls. These gaps are essential to permit the flooring to expand without any restrictions. Expansions can usually occur when the temperature changes drastically. If you are having difficulty getting the vinyl to lie flat, then you can use a rubber mallet. If the problem is on the seams, use a hand-roller. Vinyl planks that are designed for damp areas come with vapor barriers to prevent moisture from leaking through the seams.
Vinyl plank floor is extremely durable, resilient, and water resistant. They can last up to 10-20 years if maintained accurately. Vinyl flooring is an economical option if you are replacing your stained carpet or damaged linoleum. In addition to being able to resist water, they can also resist any dirt and moisture. Vinyl is also an excellent option for the living room and the kitchen, especially if you have heavy furniture. Just remember to avoid dragging heavy furniture to avoid dents if possible.
Is Vinyl Flooring for You?
You can install vinyl flooring no matter what your underlayment is, whether it is hardwood or concrete, as long as the surface is smooth. This is one of the finest hardwood flooring products. However, it is not recommended that you install it over existing vinyl. If you are looking for the most resilient floor covering, then vinyl is the best solution.
There are tons of positives, and several negatives, associated with vinyl flooring. Moisture resistant vinyl sheet flooring is perfect if you have kids and pets in the house. They are waterproof, resilient, and easy to maintain. Is it ok to use a radiant heat system under the vinyl? Absolutely! Vinyl plank flooring is an excellent option to install on top of radiant heat, most especially if you are looking for a waterproof flooring option. That being said, it's important to weigh all the pros and cons and decide for yourself if this is the kind of flooring you should install in your home.
You can easily install the planks yourself or hire someone else, and you can a properly installed high-quality product to last up to a couple of decades.
Think through the pros and cons and determine if you see more good than bad.
If you're not sure, try asking a few professionals at your local hardware or home store, and see if they can help you finalize your decision.