Birthday parties can exciting, but they can also be a huge amount of work. Is there a simple way to throw the party of somebody's dreams? We say there is! A birthday list and birthday party checklist can be a huge help to anyone throwing a party. Follow the following stages and advice carefully, and you'll find yourself enjoying the party as much as the guest of honor!
Stage One: Brainstorming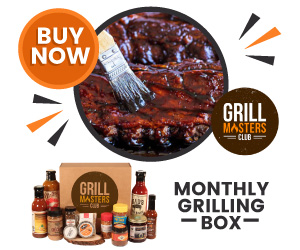 The first stage of the birthday parting planning checklist is the brainstorming stage. This can take place anywhere from six to four months before the party, though especially elaborate parties might need up to a year of planning, especially if there will be out of town guests to accommodate.
The goal at this point is to think creatively. No idea is too big, no thought too small. Think about what the birthday person loves. Is there a movie or special theme, a historical era, or a type of party? Themes can range from sports to Disney characters, to tea parties. At this point, the sky's the limit!
Once you've brainstormed a wide list of ideas, the next step in the birthday party planning checklist is to begin deciding when and where. Once you've assessed your budget and determined the basic logistics, you can begin to decide which themes best match your resources.
An intimate princess tea party might be a sweet idea for a little girl turning six, but if you have many family members who will need to be invited and accommodated, this might not be the best match.
Ultimately, you'll need to narrow down the following:
Who will be invited
When the party will be
What the party will start and end
What will happen at the party
The who, when, and what are fairly straightforward, but you'll want to carefully think through the what. You don't need to schedule every single moment of the party, but having a basic outline ensures you don't get to the last ten minutes and realize you still need to cut the cake and open presents! At this point, you'll also need to decide on the food and drink you'll serve, as well as the decorations. We also suggest setting a firm budget to help you from spending much more than you anticipated.
Finally, write everything down. You can use a binder, notebook, or an app on your phone, but the more organized you are the smoother and less stressful everything will go on the big day!
Stage Two: Preparing
Once you've decided all the details, it's time to start the preparations! This stage should begin approximately four to six weeks before the party. The first thing to do is send out the invitations. You can order custom invitations, use fill in the box invites from a party store, or send electronic invites using a free online service.
You'll also want to begin acquiring supplies and decorations, including (but not limited to):
Balloons
Streamers and banners
Tablecloths
Confetti
Serving platters and dishes
Party plates, silverware, cups, and napkins
Any DIY decorations or games
Don't be afraid to ask for help! Involving friends and family members via clear instructions can help them show the birthday person how much they love him or her, too. One easy task that people love to help with is photos. You can designate somebody to be the photographer for the day. You might even suggest a list of important moments to capture on film, such as blowing out the candles and opening gifts.
If this is a first birthday party checklist, it's even more of a big day. Grandparents, aunts, and uncles will all want to be involved, so make sure have meaningful tasks to give to everyone. First birthday supply list might even include special outfits or shirts, which might be a great task for a helpful grandparent!
During this stage, you'll also want to make sure you order the cake. If you are hiring entertainers, you'll want to book these now, as well.
Stage Three: The Week Leading Up to the Big Day
The week leading up to the party is time for the last minute preparations in the birthday party checklist. Make sure all the RSVPs are in, and double check all your supplies. If you're having the event at your home, now is time to clean your house and yard or hire somebody to take care of it for you. Two to four days before the event, you'll want to begin preparing the actual food or make arrangements to pick it up.
If you've followed all your plans carefully, the day of the party should be calm and peaceful. Gather your supplies and begin your decorating. Put the food out on decorative platters, and make sure you give yourself plenty of time to get ready before your guests arrive. Don't forget to have party music playing in the background! Welcome your guests hospitably when they arrive, and have a place for them to put their coats and bags and their gifts. Offer a beverage and introduce them to other guests to help them enjoy their time.
Once everyone has arrived, relax and have fun! Things are sure to go wrong at some point, but if you're having a good time your guests probably won't notice that everything's not perfect. As long as the birthday boy or girl is having a great time, that's all that matters!
Time to Party
Parties are not without their last-minute plan changes and stressful events, but much of that can be mitigated by thoughtful planning ahead. In fact, just taking the time to carefully write out the steps to your party, as we've outlined here, can help you throw a better with less effort.
A well-planned party can be a fun and memorable event for all involved, and carefully following the brainstorming, preparing, and final week stages of party planning will help you to enjoy the party and help the birthday guest feel loved and celebrated. Happy partying!