Pergolas, when I first heard this word, I thought of a brilliantly bright flower that one would plant in their backyard, commenting to the neighbors to come and take a look at their beautiful pergola.
Well as it often turns out, I was very wrong on my assumption.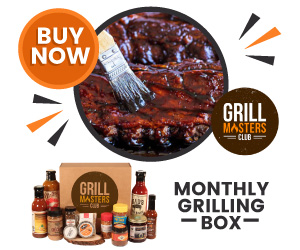 A pergola is known as an infrastructure, most often outside that is meant to provide moments of rest, solace and comfort to those who come and bask in its shade.
A pergola is a high-class fancy-looking garden feature formed for a shaded walkway, passageway or sitting area for those who pass beneath it. The word originates from the Latin term "pergula", which referred to a projecting eave.
Pergolas are sometimes confused with arbors, which is an American term for a type of infrastructure like this. However, an arbor is usually referring to a bench accompanied by a roof that is encouraging growth from the lattice paneling that will line the framework, making for a great home to the climbing plants and vines that are usually accompanied on these types of things. Pergolas are noticeably larger and more open, not necessarily always including seating.
Pergolas offer a calm sort of serenity that is hard to be found nowadays among huge concrete jungles. Parks are becoming even fewer and farther in between, and a pergola is not a common word that young folk (admittedly such as myself) is likely to ever encounter. However, just because there isn't a demanding necessity for them doesn't mean their benefits are irrelevant to our society.
This increasingly popular outdoor ornament has gained a lot of attention recently, thus I find it important to discuss the best places where a person can purchase and find a pergola if they are looking. These breathtaking pieces provide sanctuary for all those who encounter them, so it's not hard to imagine why pergolas have been all the craze lately.
Let's Talk About Pergolas
Pergolas beautifully encourage organic growth as they are always topped and lined with some sort of greenery. Depending on the amount of lattice lacing, climbing vines and ferns are usually accompanying the pergolas, with thicker lush greenery up top. They are known to sit royally on properties and in backyards.
All I know is that when I have a backyard (and enough monetary funds) I would love to put a pergola in my backyard. It seems like the perfect place to perch in the afternoon with a glass of ice cold tea and the newest mystery thriller paperback in hand.
Pergolas may help to link pavilions or provide large buildings with resting terrace areas. They can often be found next to large buildings or parks.
There are many different places it seems that one can purchase a pergola, as there are even entire websites designated towards designing that perfect pergola for your outdoor needs. I have found multiple places online that seem to specialize in the sale and distribution of pergolas, as they should help to enable you to find your perfect backyard oasis spot.
How We Chose Our Ratings
The pergola options as of 2018 are listed below with each recommendation stemming from extensive research, soulful searching and reading countless customer-verified reviews. Each review has been based on a genuine experience with a pergola owner, thus the ratings below should serve as a helpful guide when trying to purchase and pick your perfect pergola.
Each pergola talked about features, excellent ratings, along with satisfactory comments, absolutely ensuring that a pergola purchase will increase your outdoor comfort levels immensely. These pergolas all rate pretty high, therefore, each one of them seems like a quality option to consider when looking to purchase a pergola.
Now it's time for you to decide which type of pergola will fulfill all of your outdoor extracurricular activities. Keep in mind that just because these have made it onto my list of top-rated pergolas, doesn't mean that they will necessarily be the top option for your personal pergola needs.
Always make sure to do your own extra research over whichever specific pergola sticks out to you. An informed and educated decision is always the best decision that you can make.
8 Top-Rated Pergolas
All of the best-rated pergolas and sites can be found and have been listed below. Each pergola contains something unique that made it stand out to me, with different design elements helping to ensure that all tastes and personalities can be satisfied when pergola shopping.
| Product Name | Image | Rating | Details |
| --- | --- | --- | --- |
| | | | |
| The Fedora at Pergola Depot | | | |
| | | | |
| | | | |
| | | | |
| | | | |
| | | | |
| | | | |
Regency Grande 12' x 24' Vinyl Pergola
The simple, Mediterranean charm of the New England Arbors Regency Grande 12 x 24 Pergola is an easy and stunning way to...
Providing over 250 square feet of coverage, this elegant, low-maintenance pergola is ideal for any climate
The stately columns and slender slats have the look and texture of real wood, but they're all made from high-quality...
This pergola is as grand and clean looking as they come, extensively adding 250 square feet to your outdoor oasis. The sturdy columns and slender plating have the look and feel of real wood, however, with over twice the strength and durability. These weather-resistant, low-maintenance, and high-quality, vinyl polymer material will ensure that you are enjoying the usage out of this pergola for many years to come. This classic and elegant look is an all-around good option.
2. The Fedora at Pergola Depot
The Fedora is a great option for all, and no we aren't talking about the hat! This classic pergola style has a more open design than most pergolas as it contains a taller and un-notched roofing system. This kit is both simple and stylish, offering anyone looking that classic pergola look with function-ability. These Fedora wood patios are perfect for all different type of family needs.
DuraTrel Queensbrook Pergola
Generous pergola brings a regal look to your backyard
Flat top with slats provides shade to a 115" square area
Structure helps create an outdoor room
This Asian-inspired pergola offers backyards a peaceful area for visitors to rest. Offered in a clean white finish, these maintenance-free vinyl pieces are extremely simple to set up. The holes are pre-drilled into the pieces so that assembly is easy, and the structure stays stable. This pergola contains a 20-year warranty and is a very durable, reliable and quality outdoor ornament. With steel ground anchors to further ensure safety and proper assembly, this option seems smart.
Backyard Discovery 12' by 10' Cedar Wood Pergola, Wind Secure, Strong,...
LONG LASTING, WITHSTANDS IN SEVERE WEATHER CONDITIONS: Why Cedar? Cedar thrives in damp climates, enabling it to...
PATENT PENDING FOOT COVERS: The four uprights are made of pure cedar and our patent-pending decorative foot covers hide...
SPACIOUS ROOM FOR ENTERTAINING: Dimensions: 12' W x 10' D x 7' 10" H | Arbor top dimensions: 12' W x 10' D | Headroom...
This pergola helps you to relax while also feeling like you are in a different era. This Mediterranean-style structure looks very classic with its natural pre-stained wood-looking outer finish.
Its sculpted crisscrossing beams provide stability and character. The cedar posts are made to be extremely sturdy, and the company's patent-pending, unique, decorative foot covers hide the anchors that are keeping the pergola anchored onto the ground.
This pergola only has a one-year warranty; however, it is still a timeless wooden beauty, adding grace to any backyard.
This steel pergola gazebo offers a somewhat different outside appearance to most other pergolas discussed today. The patio pergola features an adjustable canopy, that provides shade and rain protection to all its occupants.
The pergola cover is sturdily placed on a heavy-duty steel frame, and the fabric is UV resistant, meaning that one can safely lounge under the pergola while being protected from the sun's harmful rays. Thick supports have this durable piece sturdy against storms, rain and heavy wind, and it also contains a hidden anchor system that further ensures it stays in place.
Sale
Dura-Trel Kingston Pergola
Adds drama to your backyard and create an outdoor living space
The span between the legs forms a generous, 84" wide opening.
Crafted from lasting vinyl this pergola will never yellow or rot
We have yet another pergola made by Dur-Trel that has made the list that needs to be talked about. All it takes is a couple of two to put this pergola together, as the instructions are easy and assembly is super quick due to the fact that not a single extra tool is required.
This model is low maintenance and has an easy to clean frame that's perfect for active outdoor individuals who will get their wear and tear out of this durable piece. Featuring a clean white finish, this PVC Vinyl piece will help you endlessly entertain your friends.
This classically modern-designed pergola adds a sense of elegance to a seemingly simple outdoor design.
Although the pergola is not waterproof, this structure contains a retractable fabric top covering. The soft top canopy is vented and able to tolerate high summer temperatures while also withstanding UV sun rays without fading.
This durable and spacious pergola is crafted with safe and sturdy rust-resistant powder-coated steel. The ability to adjust the amount of shade is a unique option that many will enjoy, adjusting the infrastructure to receive as much sunlight or shade they desire.
Kinbor 10' x 10' Grill Gazebo Pergola Outdoor Party BBQ Canopy Grape...
★Sturdy Structure: Made by powder coated finish which is rust resistant, durable structure for years of reliable use....
★UV Protection: Made of durable PU coated fabric top, the pergola blocks out direct UV exposures and makes it a cool...
★Easy to Maintain: You can clean it by wet towel.
This is the basic pergola package that is the most easily pocketbook-friendly and is easily moveable. This recreational tent can be carried around and used for a myriad of different needs. The fabric roof covering is weather resistant and not easily damaged. And although the tent's outward appearance isn't the most elegant or beautiful, the tent will provide the necessary cover that your group is looking for in a convenient hurry.
The Buyer's Guide To Getting The Best Pergola
The perfect pergola is just within your grasp, all that is left to do is consider your different options. Which is why it's so important to take into consideration all of your own personal preferences, needs and desires before adding one of these awesome pergolas to your backyard accessories.
Style: What type of look are you going for? Is this pergola going to be used for fancy dinner parties or is it just going to be a place for the fam to chill under while the kids play ball in the backyard? Does a royal white pergola suit your tastes or would you prefer a wood that helped to give the structure a more natural look? There are so many different stylistic options alone when it comes to picking out your pergola.
Function-ability: How much use are you actually looking to get out of this thing? If there are going to be people in the pergola constantly then it might be better to go with a sturdier option, rather than an easier to move one. It is also important to consider what the weather is like where you are placing the pergola because if the structure is constantly going to have to withstand water and wind, then that will play a huge determinant factor too.
All of the above listed points are important things to keep in mind and take into consideration before purchasing your new pergola.
Comparison Table
Pergola Your Way To Paradise
Hopefully, this guide has helped you decide where you should go next in your pergola search. Whether you fell in love with a pergola listed above, or you decide to take my recommendations (I suggest you do) and check out the awesome websites that I have found. There is a plethora of pergola options that can be discovered by using the links provided in this article.
So spruce up your outdoor scene with a peaceful pergola to lounge in with your friends all summer long. These backyard additions can make even the hottest day, seem oh so much cooler.
Which pergola listed did you like the best? Let us know, as we would love to hear from you!
Last update on 2022-09-26 at 16:38 / Affiliate links / Images from Amazon Product Advertising API