​From thinking of little McDonald on a farm and daydreaming of picturesque countryside landscapes featuring a bright red barn, barn doors have always been around in everyone's minds for quite some time.
However, now instead of thinking of swine and cattle when the word is mentioned, barn doors have been re-vamped, revolutionized and made popular once again in the current buying market. They have peaked in popularity completely changing what the term used to mean, being featured in celebrity homes, large buildings and now making a sweep through everyday remodeled homes nationwide.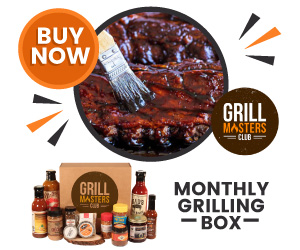 Barn doors have been all the decorative craze lately, adding a country chic look to any plain jane home in the suburbs. House after house has been remodeling nowadays, with either their kitchens or master bathrooms redone to incorporate a barn door of some sort.
This new style has become increasingly popular, which is all fine and dandy until everyone on the bandwagon's doors starts sticking and swinging out of place, hurting walls and people's shins along the way.
This is a big barn door no-go!
One extremely common problem for barn door owners alike is the fact that their barn doors are constantly swinging out of place. This nuisance is both an annoyance (and who needs more of those in life?), but it is also a safety hazard because it can cause damage to walls, baseboards and even to any unlucky passerby who is unfortunately in the path of the unexpected swinging.
The barn doors malfunctioning and swinging out of place is due to a multitude of reasons which is neither important or necessary to talk about in this article. However, instead, we are going to discuss ways in which to help solve and alleviate the problem at hand.
So let's get swinging!
Ha, ha, see what I did there? Anyways, Onward!
Barn Door No-Brainer, A Bottom Door Guide
Sale
13-Foot Heavy Duty Double Sliding Barn Door Hardware Kit (Black)...
SUPERIOR STRENGTH: Supports 250 pounds comfortably. We take pride in delivering a top quality product with unmatched...
SIMPLE INSTRUCTION VIDEO: Watch our easy step-by-step video to simplify the installation process. Our experienced...
SEAMLESS RAIL CONNECTOR: Our rail connector is precisely designed and machined to ensure a strong and seamless...
Below you will find a few researched facts and customer tips to help stop that pesky swinging bar door from damaging or harming anyone or anything else of yours. There are a multitude of ways that I have found that the situation can be dealt with, and at the end of the day, it really all is up to a matter of what the barn door owner prefers.
The bottom guide to a barn door plays a critical role in whether the doors are likely to swing out of place or not. The sole purpose for the invention of a bottom guide is so that sliding doors (barn doors) will continue always moving in a straight line and are not load-bearing in any way. They are usually installed into the floor and meant to serve as an anonymous handy helper towards the functionality of your barn doors, preventing them from ever harming your walls or baseboards again.
There are different types of bottom door guides that pair better depending on what the barn door is made out of. I assumed that most barn doors were made out of wood, however, amidst our modern and technologically growing society, apparently, that is not the case.
Different Bottom Guides For Different Types Of Barn Doors
Fantom Magnetic Hidden Door Stop – Patented Concealed Stopper Does...
BEST. DOOR. STOPPER. EVER! This door stopper is almost magical! With a powerful magnet hidden out of sight inside the...
SAY GOODBYE TO UGLY PROTRUSIONS: Wedge doorstops move around, springs protrude and look ugly. Both can be trip hazards,...
EASY TO INSTALL: Installing the stopper is quick, simple and requires only a couple of tools (Installation kit available...
Barn doors are made from an array of things from classic woods to more modern materials such as glass panels. Depending on which type of door you have will depend on which type of bottom door guide kit you purchase because some doors come with a pin or a small c-channel.
For barn door panels made of glass and other similar materials, the c-channel is usually being used. These are secured into the floor directly with small stainless c-channel mounts, thus creating a hassle-free zero-prepping process for the panel. The c-channel will be visible, which is why sometimes, pins are preferred. However, again no additional parts or prep is needed for this process, and boy do I enjoy hassle-free work.
Pins are used mostly with wooden barn doors and the sort made of that liking. It is necessary to prep the bottom of the barn door in order to use the guide. The best way that I have found through my research of doing this is to try routing a channel into the bottom of the panel for the guide to be able to travel.
However, if you find that this channeling task is seemingly impossible (and somewhat torturous) because your panels' material doesn't allow for routing, don't panic. There are full-length stainless-steel bottoms that attach to the bottom of the door that are also readily available to alleviate these inevitable barn door headaches.
Either way, with wood barn door panels, no matter where the panels' location is on the sliding track, this device will be covered and invisible to the eye. Thus, you can fully get the joy out of owning a barn door without having to deal with any of the negative sliding door repercussions.
Always make sure to gather your supplies first, and have a plan of action put in place to get the task completed. Installing a bottom door guide shouldn't be too difficult, as all of the kits listed below come with thorough instructions on how to successfully complete the task.
Other Swinging Barn Door Fixes
It has been suggested to even install somewhat of a doorstop on the outside edging of the barn doors so even if they do go off of their tracking, they can still be stopped and held in place.
The Fantom Doorstep is a new innovative design that operates off the power of magnets. It has a concealed pin in the floor that catches the striking plate when the door passes over it, stopping the door wherever you want it to.
A roller guide will also help to ensure that the barn door stays put in place and doesn't swing all over. Amazon offers a Powder Coated Bottom Guide Stay Roller that has great ratings and is said to have easy installation and work with all different barn door brands.
As one can see, there are many different options and solutions when it comes to fixing a swinging barn door. One just needs to take a closer look into their personal barn door situation and figure out which solution is best going to help them solve their problems.
Each option listed today has been recommended by professionals, who all have dealt with the same barn door issue as you. Their tips and tricks should be highly regarded as finding the right solution could save you both a lot of pain, damage and money.
Ready, Set, Fix That Barn Door!
Just always be sure to read the installation instructions BEFORE beginning the project. If you're anything like my boyfriend, you'll act first (building it all… wrong) and apologize later. Strong-headed individuals, it's time to step down. Patiently taking the time to the read the instructions and then installing this bottom guide will be a piece of cake!
But before we install the right bottom guide, we need to choose the right one for our specific barn door, so be sure to pay attention to the above-listed tips.
After installing the bottom door guide to the barn door, you should not be able to see the masterpiece underneath doing all the work. The only visible pieces (if any) will be the hinges that are holding the bottom sliding door guide to the floor.
Keep in mind, if you ever do notice that your barn door still is not functioning and sliding correctly, it's probably because the barn doors' hardware was not properly installed. In this case, check the track and guide to help to determine the case, and in this case, you'll most likely have to patiently install the guide again.
Nevertheless, fixing this pesky barn door problem really isn't too hard of a task. We hope this information, paired with the tips and tricks help you to solve each of your barn door needs.
Which type of barn door guide will be most handy for you? We would love to hear from you and hope you too are able to keep your barn door from swinging.