Everyone likes lounging around on hot spring or summer days.
However, as great as the sunshine is, it can lead to problems. UV rays through excessive sun exposure not only cause burns, but they can also spark larger issues like cancer.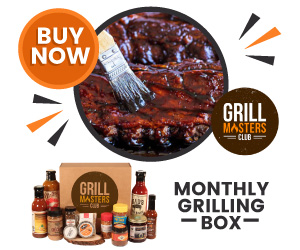 To combat that, there are UV protective sun shades. These protective devices, which can come on their own or in shade structures, allow you to enjoy warm days without any heat-related health risks.
Understanding UV Protection
When looking for sun shades, you need to understand how effective you need them to be. Each model comes with different protection levels, with some stopping at much as 95 percent of all UV light. Such high levels protect you, as well as your furniture and floors.
The general rule when measuring sun shade quality is to follow the price. Though you don't have to shell out for the most expensive shades, you want to try to stay away from the cheapest models available.
Always pay attention to the UV rating as well. That number is key because the higher it is, the less heat that comes through the windows when the shade is down. A low rating may cost less, but you're getting more exposure.
High UV ratings, as they keep out hot rays, can also help save on heating costs during the summer.
Quality Fabric and Expert Stitching
Keeping the sun at bay is important, but that is not always easy to do. Every shade has its own features, but the characteristic you need to pay the most attention to is the fabric.
Fabric is important because solar shades can be pricy. You never want to shell out a lot of money on a low-quality shade that does nothing to protect you from the sun. Rather, invest in a quality fabric that will keep you safe for years to come.
High quality shades are made with better materials than cheaper ones. Try to find high-density polyethylene (HDPE) shades that have UV additives. That combination gives you a great mix of durability and protection.
As with fabric, good stitching is also important because low quality stitches reduce a shade's lifespan and weaken its durability.
Look for shades that are triple reinforced. That helps add another layer of sun protection and stops UV breakdown over extended periods of time.
The Importance of a Low Openness Factor
After checking the UV rating, you next want to pay attention to a shade's openness factor. The number tells you how much light comes through the shade. The higher the factor, the more heat transfer it allows.
For instance, an openness factor of 1 percent states that only 1 percent of the fabric lets light through while it is down.
This number, like the UV rating, differs from shade to shade. However, when it comes to sun shades you never want to go above an openness factor of 7 percent if possible.
Portable or Fixed Backyard Protection
Sun shades are great as protecting the inside of your house from UV rays, but there are larger shade structures for your backyard as well.
Such additions are perfect for houses with a lot of space, or ones in hot areas that see the sun for most of the year.
When it comes to sun shade structures you have two options: portable ones you can move around or larger, more permanent fixtures that stay in place.
Portable structures are great because they allow you to shift your shade depending on where the sun is at any given time. If it's the middle of the day you can protect the grass. If it's later on, perhaps you need shade by the pool.
In contrast, while installed structures do not have that versatility, they are much more durable and cover a wider area than portable ones. For that reason, they are general good over areas that need constant shade like a porch or patio.
Protecting Your UV Protection
Regardless of what sun shade you end up installing, you want one that comes with a good warranty.
High-quality shades with good stitching should last a while, but you never know what might happen to a device that is constantly exposed to the elements or direct sunlight.
The best fabrics will often offer 15 years warranties, but that differs based on the company they come from. A long warranty is important because it both shows your product will work and gives you extra peace of mind should anything go wrong.
UV Protective Sun Shades – Stopping the Sun in Style
There are many types of UV protection on the market, but sun shades are some of the most effective. They look good, come in a range of colors and styles, and can be outfitted to all different parts of your home.
As long as you get high-quality ones and do your research, you'll be able to enjoy the hot parts of the year worry free.