Spiked lemonade is one of the best summer cocktails. It is sweet, tangy, crisp, and, most of all – incredibly refreshing.
The reason the drink is so popular is, beyond the great taste, there are several ways to make it. That gives it an extra bit of versatility that other summer cocktails don't have.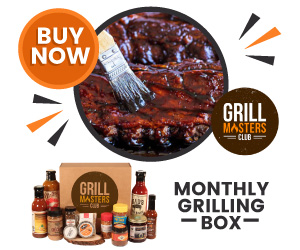 Wonderful Taste for Every Palate
Every person is going to have their favorite spiked lemonade recipe, but there is also a chance you might enjoy more than one as well.
Building on that idea, the following sections will cover four great spiked lemonade recipes and bring an extra bit of flavor to an already delicious drink.
1. Fireball Lemonade
The first of the spiked lemonade recipes we'll focus on is called Fireball Lemonade. This recipe is easy to create and is perfect for anyone who enjoys a bit of extra spice or kick in their cocktail.
To make this one, you want to get one 24-ounce bottle of lemonade, 1 cup of Fireball cinnamon whisky, 2 tablespoons grenadine, 2 cups of ice, and a sliced lemon.
After assembling the ingredients, you simply put them all together.
First, pour the lemonade, Fireball and 1 tablespoon of grenadine into a large pitcher. Next, stir and steadily taste as you add the second tablespoon of grenadine until you get both the flavor and color you want.
To finish, you can fill either mason jars or glasses with ice for a great presentation. If you desire, it is also possible to garnish the glasses with a slice of lemon.
2. Citrus Spiked Lemonade
Our second of the spiked lemonade recipes ere is a great citrus lemonade that is one of the most refreshing drinks to brew when the sun starts to get high in the sky.
The ingredients in this one are; crushed ice, 2 cups of chilled lemon-flavored sparkling water, 1/2 cup of fresh lemon juice, 1/4 cup of sugar, 1/2 cup chilled citrus-flavored vodka, and 1/4 cup orange liqueur, and lemon slices.
This recipe is great because of how easy it is to make. All you need to do is combine the first five ingredients and then serve them over crushed ice. You can garnish with the sliced lemon if you wish, or you can keep them on their own.
3. Spiked Blueberry Lemonade
Our next recipe, spiked blueberry lemonade, brings some fruit flavor into the mix and adds a bit of extra flair to your summer cocktails.
This drink uses 2 ounces of vodka, 1 handful of blueberries (this can be adjusted more or less depending on how much fruit you like), a pinch of sugar, and 12 ounces of lemonade.
To mix, you want to put the vodka, blueberries and sugar in the bottom of a glass. Then, take a spoon or other similar instrument and mash everything together. Do that until the blueberries are fully broken up and sugar fully dissolved.
Once everything is at the right consistency, you add in both the ice and lemonade. Stir the entire mixture together to finish the drink and ensure that the sugary blueberries spread throughout the liquid.
4. Spiked Raspberry Lemonade
Finally, we have spiked raspberry lemonade. This is another fruit-based drink that you can use to wow your guests and add a bit of flavor or fun to any summer outing.
For this, you want 3/4 of a cup of sugar, 5 large juiced lemons, 1 1/2 cups vodka, and 8 ounces of raspberry syrup. If you so desire, you can also get fresh raspberries or sliced lemons to garnish.
To make this one, you first want to create a simple syrup. To do that, combined 3 cups of hot water (not boiling) with the sugar in a pitcher until the sugar is completely dissolved and the water is clear.
From there, mix the fresh lemon juice, vodka, and raspberry syrup directly into the syrup mixture.
You can then serve it in ice-filled glasses or mason jars and garnish with either raspberries or lemon slices depending on your preference.
This drink is ready in a matter of minutes, looks great, and tastes even better.
A Relaxing Summer Refreshment
Spiked lemonade is great on its own, but there are many ways to dress it up and enhance the flavor.
The above recipes are perfect ways to make the drink unique, but you can branch off and create your own flavors like spiked strawberry lemonade as well.
Cold lemonade is a perfect way to offset the summer sun, and the adult twist brings an extra level to an already great beverage. If you enjoy sipping a delicious drink on a warm summer day, during a nice night, while relaxing by the pool, or during a picnic, then this is the cocktail for you.