A high-quality smoker is a great item to own. However, picking up a durable one that will meet all of your needs is not easy to do.
There are many different aspects you must keep in mind when selecting a smoker – including cost, look, and quality.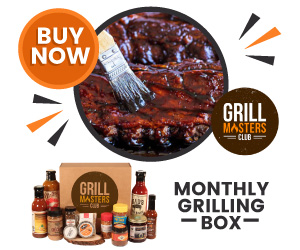 No Matter What Kind of Meat Smoker You Want – We Can Help You Find It
In this article, we will go over some of the more important characteristics to look for as a way to help you figure out which one is best for you.
Know what You can Afford
Before looking into individual characteristics, you first need to be aware of your budget. Price is always important in choosing outdoor tools, and it is something you should decide on before shopping.
In the case of smokers, prices vary wildly. They can be as cheap as $100, but they can also get as high as $10,000. While your quality will vary with price, you typically get what you pay for.
The general rule is that a solid gas unit will run around $200, while a good charcoal unit is about $300, and a reliable pellet smoker starts at $600.
Picking a Smoker Type
When choosing a smoker, you have three main types to pick from: electric, charcoal, and gas.
Electric smokers come with thermostats and can evenly cook just about any meat. While some people believe they only offer good-not-great taste, electric devices are easy to use and create beautifully cooked meat.
In contrast, charcoal smokers are great for cooks who want better temperature control as well as a machine that is easy to use.
Finally, gas smokers, which are the cheapest options available, produce great flavor and are easy to set up. You can't get fancy with them, but they get the job done.
Good Materials Lead to Good Meat
When choosing a smoker, you always want to try to find one with thick steel because it is great at both absorbing and distributing heat. As a result, you'll find that the thicker the steel, the better the smoker.
Going off of that, it is also important to get one made with good craftsmanship. That means strong doors and dampers that close tightly. Such features help prevent leaks and give you a way to manage temperature.
Also try to find good insulation, seals and welds before you buy. A material that is easy to clean is another big bonus that can be easy to overlook while shopping.
Getting the Right Heat
Of course, when choosing a smoker you always need to pay attention to the heat. First, make sure your device generates even heat. That will help the meat cook evenly and give you the best results across all of your dishes.
Cheap or low-quality smokers can come with massive amounts of heat inequality, which makes it extremely hard to cook properly.
In addition, you should ensure your smoker comes with a good temperature range. Being able to hit 325 degrees to cook turkey is great, but if you make a lot of food you're going to need the ability to get over 500 degrees to sear steak or caramelize sauces as well.
The Importance of General Accessories when Selecting a Smoker
All smokers, regardless of model, come with specific accessories that make the entire cooking process much easier. The devices are not just about creating delicious food, they are about generating a smooth and easy smoking experience.
Take note of any special add-ons like tools, tool hooks and covers. In addition, find out if your potential smoker has deflector plates to help with heat distribution or counter weights that make the lid easier to open.
It is easy to ignore small additions, but they go a long way when using your device.
You may not think you need a basket to hold your charcoal, but once you use it you'll wonder how you ever smoked without it.
You also want to take note of any built-in work surfaces that come with your smoker as well as how much food it can hold at one time.
Movable shelves are important (and serve as a great way to freely adapt to what you're cooking) as is a grill smoker combo, good storage, and easy access to the firebox. That will help you add fuel as needed.
Wheels are also great for their versatility. Even if you do not plan on moving your smoker around, being able to when something comes up is wonderful.
A Handy Way to Cook Your Meat
Selecting a smoker is not something that happens overnight. Whatever kind you need, they are a significant investment that you should do research on before buying.
The above sections cover the most important aspects you need to keep in mind while smoker shopping, and if you follow them you should be able to create delicious meats in no time.