10 Facts About Rose Of Sharon
The plant lovingly referred to by green thumbs all over the United States as "Rose of Sharon" is actually the hibiscus syriacus. There are numerous types of hibiscus plants, this one being known for its large, beautiful blooms that look nothing like a rose.
There are plenty of fascinating and interesting things you can learn about this bright and beautiful plant.

Here are 10 facts about the Rose of Sharon, which you'll find interesting whether or not you have any of these big, bold, and beautiful hibiscus plants growing in your yard.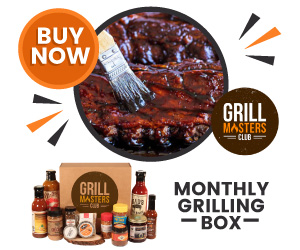 1. It's Known As The "Hardy Hibiscus"
The Rose of Sharon has a third name, which comes from its trait of being a steadfast flowering tree or shrub (you can find it listed as both). The "Hardy Hibiscus" isn't as "pretty" a name as Rose of Sharon, but it seems to describe the flowering plant much more accurately.

It gets the "hardy" name for many reasons, as you'll read below. Also, it is hardy because it is known to stand up to high winds and even survive flooding. It's a very sturdy plant with a desire to thrive and survive, as long as it has warm weather (and it's good in hot weather, whether it's dry or humid).
2. Spotting A Rose Of Sharon
The Rose of Sharon is recognizable by its flowers, which resemble smaller hibiscus flowers but are usually more than three inches in diameter. The beautiful flowers, which come in a range of colors – white, blue, violet, pinks, and even red – can be upwards of six inches in diameter.

The leaves are a medium green color, and they are coarse. Another characteristic of the Rose of Sharon is the flower's center, which is generally red with a white stamen that really stands out (especially on the bright-colored flowers).
3. It's A Versatile Plant
The Rose of Sharon grows in a natural V-shape design, which makes it excellent for many things – including tree lines. It's a dense shrub that can grow up to around 10 feet tall – great for a beautiful "privacy" border in your backyard. It can have up to a six-foot spread.

Don't feel like you have to use them as borders or planted as hedges – these flowering plants look gorgeous standing alone as well.
4. Where Rose Of Sharon Grows Best
Another important fact about the Rose of Sharon is that it does best in hardiness zones 5 through 8, according to the U.S. Department of Agriculture. These zones include most of Michigan, as well as Illinois, Indiana, parts of California, Texas, and Florida, and many of the states in between. Most of the middle northern states have too cold temperatures and not hot enough summers for this plant to thrive.

It thrives in various types of soil. That means that even if you have sandy soil, you may be able to successfully raise a Rose of Sharon.
5. When The Rose Of Sharon Blooms
Your Rose of Sharon will start blooming in late summer (usually around mid-July, depending on the weather and where you live. They continue blooming through fall. This makes the Rose of Sharon an excellent addition to your yard if you like having different flowers and flowering plants that bloom at different times from spring till fall – this allows for colorful viewing in your yard all the months without snowfall.
6. Where The Hibiscus Comes From
This particular hibiscus is native to China. It has been cultivated in both China and Japan for many thousands of years. Of the many names you've already learned for this plant, it is also sometimes called the Chinese hibiscus, as well as the shrub Althea.
The Rose of Sharon is mentioned in the Bible's Song of Solomon (2:1-2). However, it's mentioned by name only, since it's believed that this name was referring instead to a plant more similar to the crocus or tulip. Either way, it's used as a reference to beauty, and the Rose of Sharon you know and love is still a beautiful plant.
It's best to plant your Rose of Sharon in the spring, but you can also plant or transfer in the fall. They transfer easily, so there is little worry when it comes to moving them around (especially if they are getting out of hand where you planted them.

Plant them in well-drained soil – they prefer sandy or clay soil but will grow in almost anything. They are fine in partial shade or full sunlight, so placement is up to you. Just remember – they get fairly large pretty quickly, and you don't want them to block the sun from any of your other flowers and plants.
9. Caring For Your Rose Of Sharon Is Pretty Easy
Prune them annually to keep them from getting out of control. You can cut them back about one-third of the branch length. The best times to do this are in late winter or in the spring, prior to the start of any new growth (you don't want to destroy future blooms).

The more of the broken, weak, and old branches you remove each year, the bigger the blooms you will get the next.
10. The Rose Of Sharon Has Few Disease And Pest Issues
The Rose of Sharon isn't free from plight, but the pests and diseases that are most common to it are fewer than many other plants. When it comes to disease, the Rose of Sharon can get both powdery mildew and gray mold. It is also susceptible to cankers and leaf spots.

As far as pests go, Japanese beetles, spider mites, whiteflies, and aphids are common problems. However, your Rose of Sharon will also attract some amazing creatures, like butterflies and hummingbirds.

There are sprays and dusts that can help keep disease and bugs off your plants if they become a problem. Read the labels on the sprays and dusts you intend to use to make sure they are environmentally friendly. You can also research natural homemade remedies online, as well as deterrents to keep your plant healthy and not harm the good critters that come to visit.
Round-Up Of What You've Learned
You've read 10 varied facts on the Rose of Sharon, and now it's time to let it all sink in. Are you ready to plant this hardy bush in your yard?

Here are some questions to ask yourself before you invest in this plant that will come back bigger and bolder year after year (with proper care, of course).
Choosing Your Rose Of Sharon
Now that you've decided to hedge your lawn with Roses of Sharon, you have some decisions to make – like what colors to choose. With a few different options, you can choose to go the same color along an entire border, switch them up every other plant, or choose to have each one be a different shade or color. Get creative and enjoy these giant blooms.