Spring is almost here, and getting a head start on the season means you could enjoy more time outdoors when the flowers are blossoming.
If you have a lot of tools to maintain that garden you love, like a lawn mower, power tools, construction supplies, and hand tools, you'll need a shed.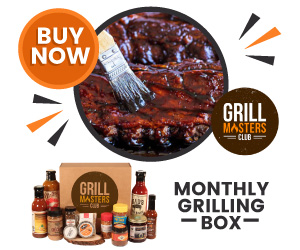 You can check out storage sheds Home Depot or Lowes has to offer, or you can make your own. It all depends on how DIY you're feeling as the tail end of winter passes, and how much time you've got invest in your yard pre-spring. There are a variety of materials available for either DIY or prefab sheds.
Either way, you're going to need a concrete pad for your shed.
A Concrete Pad for Shed How To
There are a few different kinds of shed foundations you can build. Different plans will include different steps, but every plan with include these basics.
1. Find the Depth of Your Foundation
Most foundations will be three feet deep. If you have very moist soil, however, you will have to go deeper. There are ways to measure this, but hiring a professional to test for you may be a good idea.
2. Get Permits and Make Plans
Any time you build a new structure, you need to acquire an official permit. Check with your county officials to find out what permits or licenses may be needed before you begin pouring your foundation. You should be able to find the right phone number online, or you may be able to submit an information request via the county website.
3. Get a Reading
Call 811 to get a reading on any pipes, water lines, gas lines, et cetera that may lie beneath your property. Nothing will slow you down so fast as a burst water line or gas leak. Plus it's always best to avoid small disasters whenever possible.
4. Choose Your Shed
Sheds come in a variety of sizes and types. You can either build your own, based on tutorials and shed plans you find online or in books, or you can purchase a prefab shed from a retailer.
If you want a smaller shed, a 10×10 shed is a great option. These smaller sheds are great for small gardens and lawns. They don't take up as much room, but still allow plenty of space for things like a work bench, tool storage, and off-season lawn furniture storage.
If you're interested in making a larger shed, though, with enough room for a riding lawn mower, work bench, tool boxes, and more, try searching for a plan with the search term "shed plans 12×16."
There are numerous other shed sizes, as well, so just look around a little bit until you find the right size for your yard.
5. Choose Your Foundation Plan
From here, you will choose which concrete pad plan you'll use. A variety of sites offer step-by-step instructions that you can follow easily and quickly. Easily search for the right plan by using the keywords "how to build a shed foundation." More options than you'll ever get through will come up. To narrow it down, just glance through the first four or five plans and see which ones fit your needs.
6. Gather Supplies
Before you get started with your project, gather up your supplies and tools. You're likely to need these, though your specific plan should give you a full supplies list.
A backhoe or shovel—the shovel will obviously take significantly more time, but will save you the rental money
Rebar
Concrete mix
Something to mix concrete in—this can be a large tub or buckets
Water
Hand float
Thin, deep and long boards for your concrete frame—base these measurements on the measurements of your shed
Tool for mixing the concrete
Edger
Waterproof concrete sealant
Gravel
Sheets of Polyurethane
Wire mesh
Drainage pipes
Anchor bolts
7. Dig the Hole
Once you've gotten these other things taken care of, you can start the digging. Measure your hole, making sure you make it large enough to meet the measurements of your shed foundation perimeters.
8. Follow the Plan
From this point, your concrete pad plan should give you all that you need for pouring a foundation wall, building supports, and adding onto any existing foundation structures that you're connecting the shed foundation to.
9. Place or Build Your Shed
After your concrete slab has completely cured, you can build or move your new shed into place.
Truly Prepared for Spring
Now that you've built, or purchased, your shed, and laid its foundation, you'll be ready for spring, the second that it hits. Your lawn and garden will thrive this year, because you're more prepared than ever before.