So, you want to host an outdoor event this summer. Just like with anything else, planning is key if you want it to be successful. This is true whether you are holding a family reunion, a kid's birthday party, or a summer holiday get together. Here are a few things you need to think about as you start to plan your upcoming outdoor event.
1. Theme
Choosing a theme is one of the most fun parts of planning an event. Although it is probably not necessary to have a theme for your shindig, this is one surefire way to spice up your event. Turn your boring backyard barbecue into a Hawaiian luau. Transform your standard swim party into a beach blowout. The possibilities are endless.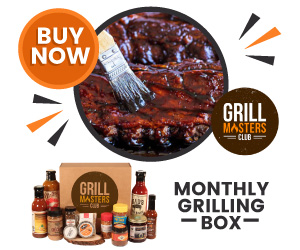 Popular theme ideas include:
Lobster Bake
Bubble Party
Fiesta
Summer Movie Night
Hot Dog Bar
All-American Barbecue
Garden Tea Party
Ice Cream Social
Here's a video with some great theme ideas.
When you are looking for an inspired theme for your outdoor event, the internet has unlimited ideas. Be sure to check out the theme suggestions from HGTV and Martha Stewart as well as Pinterest. (Of course!)
2. Decorations
If you decide to go with a theme for your outdoor event, then you will need decorations. While you can always go to a party store or just order from Amazon, this isn't your only option. You can also keep an eye out for decorations at thrift stores and yard sales, where your money will go further. Not only can you find decorations there, but you can save money so that your budget can be used elsewhere to make your event successful.
Here's a video with some bright and vibrant DIY summer party decor ideas.
Or, if you'd prefer things a little more toned down, the decorations in this video look both festive and classic.
3. Outdoor Lighting
Unless you plan on clearing your guests out before sundown or sitting in the dark, you'll need to give some thought to lighting your outdoor space. Candles, string lights, and solar lights add a little magic while making it easier for you and your guests to see.
Here's a video on how to install fiesta string lights.
Here are some tips on creating ambiance with candles. These tricks also work with battery-powered LED lights.
Solar lights are also a great option.
4. Location
Chances are, you plan on hosting your event at home in your backyard. If this is the first outdoor you're hosting, you'll want to prepare for how people will move through your space. You'll want to have food and drink available in different spots so spaces don't get overly crowded. You'll also want a clear path to the bathroom and kitchen.
If you're hosting an extended family reunion, a birthday party for your child's entire class, or another event that's too large for your home, picking the right location is crucial. Whether you decide to go with your local park or a rented venue, you'll need to think about things like bathrooms, shade, seating, and cleanup. Thinking about these things at the beginning stages of your planning can save you a lot of headaches later on.
5. Shelter from the Sun and Rain
When choosing the location for your outdoor event, you should make sure you have adequate shelter. Whether this is an actual structure, like a rented shelter at a park or just an awning in your backyard, the important thing is that you are prepared. When planning outdoor events, you are at the mercy of Mother Nature. Despite your best planning efforts, you cannot control the weather. But by making sure your location has some sort of shelter for your guests, you can at least be ready. Even if there is beautiful weather on the day of your event, a simple awning can provide shade from the sun.
Here's a video on how to make an easy, affordable canopy for your patio or backyard.
5. Seating
Another thing to consider when picking out a location is seating. No one wants to spend hours having to stand because there isn't enough space for them to sit down anywhere. You can either choose a venue that provides seating, such as a rented shelter at your local park or you can use portable seating. Folding chairs can be a lifesaver when it comes to outdoor events. If you need your guests to bring their own chairs, make sure you let them know ahead of time so they can prepare.
8. Food and Drinks
No matter what them you decide to go with or where you choose to hold your event, food is a must-have. Period. No outdoor event can be successful if your guests don't get to fill their bellies while they're there. Here are some things to consider when you start planning the food for your get-together.
Beverages
Appetizers
Main course
Potluck food
Barbecue/Grilled food
Chips and dips
Serving utensils, dishes, napkins, and silverware
Cups and glasses
Coolers and ice to keep food fresh
Covers to protect food from insects
You'll want to make sure you've got plenty for your guests to eat and drink. If you're serving alcohol, you should also have a plan in case any of your guests overindulge. Whether you send them home in an uber or have them stay the night, keep your guests safe.
9. Trash and other logistics
When planning your event, you will also need to come up with a plan for trash. Many venues provide garbage cans but if you don't go with a commercialized location, this may be something for which you are responsible. Check out the trash situation ahead of time and be aware that you may need not only to bring your own garbage bags, but you may need to haul the trash away as well. There are also other logistics to think about, including:
Coolers for food and drinks.
Napkins, paper towels, and hand wipes.
Plentiful trash and recycling receptacles.
Safety and poop patrol for pets.
Toys, games, activities, and childproofing for children.
Here's a video with some great summer backyard party planning tips for your outdoor event.
Featured image: CC by 0, Public Domain WhatKnot via Pixabay