Photo booth rentals, which have become increasingly popular over the years, are great additions to any party or gathering. They serve as entertainment for your guests and allow everyone to take a personal keepsake home with them when it's over.
All booths take pictures, but does that mean they do it with the same quality? To ensure you get the most for your money, this guide will cover important aspects to look for in a photo booth company.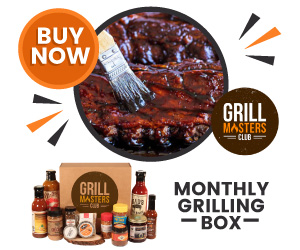 Your Photo Booth Rental is All About Quality
There are many characteristics you want in a photo booth rental, but none are bigger than quality. If your booth takes grainy or pixelated pictures it is going to ruin the overall experience for both you and your guests.
To avoid such issues, pay attention to all technological aspects of a potential booth. You want a professional camera that takes crisp, high-definition shots.
In addition, printer quality, lighting, and print speed all matter. Also take the time to make sure the prints are lab quality. The pictures are supposed to stand the test of time. Nobody wants a souvenir that will quickly fade.
It is also important to find a photo booth that compliments your event. Many kiosks are large or bulky. Though that can work if you have a lot of room, they can get in the way as well. Understand the space you have and plan accordingly.
You Get What You Pay for
Photo booth rentals have a wide price range. Some start out in the low hundreds, while others can climb up over $1,000. For that reason, it is extremely easy to go with the cheapest options you see.
However, as with anything, you pay for higher quality. Buying the cheapest booth might seem like a good idea upfront, but you may quickly find the cheaper cost leads to low-quality photos and a subpar booth.
That does not mean you need to rent the most expensive booth out there, it just means try to at least go with something in the middle range.
Also, pay attention to how much your booth will cost when it's all said and done. Some events can go over the expected time, and people may use the booth after the party is over. Make sure to be aware of any charges that come with extra time and factor them into the budget.
Interactive Booths and Guestbooks for Maximum Entertainment
While getting caught up in quality and cost, it is easy to forget that photo booths are all about entertainment. That is their main purpose, and it is a good idea to ensure that, whatever style you go with, your guests have a good time.
Many booths come with interactive features that help add another dimension to the photo taking process. People love physical props, and digital additions like green screens or drawing tools are fantastic as well.
Such features enable your guests to customize their photos, making them much more fun and exciting. That also leads to more memorable moments and makes the booth something more than just a place to take pictures.
Another great addition is a guestbook. While not needed for every gathering, the books are great for important life events like weddings or birthdays.
If you're renting a booth for a memorable moment, a book can serve as a great piece of memorabilia for those involved.  Some companies double up on that idea by allowing both the host and guests to get copies.
A Company that Works for You
After you find a company that checks all of the above boxes, you need to look into their customer service. You never know what issues might pop up during the planning a process, and it is important to work with a company that is flexible and understanding.
Do your research and see how well a company can answer your questions before you decide to rent. You want a vendor that can provide guidance. If they are not interested or seem distant on the phone, they are not likely worth your time.
Some booths are available as stand-alone products, but many come with an attendant to help guests during the party.
An attendant may not seem necessary, but they have a lot of upsides. Not only can they help fix any technical difficulties that might come up during your event, but they also help alleviate long lines and entertain guests.
Making Memories that will Last Forever
Renting a photo booth is a relatively easy process as long as you know what you are doing. The above tips should help you weed out any subpar companies and lead you down the right road.
A photo booth helps breathe extra life into an event and creates important memories for everyone involved. Take the time to get one that works as intended.