Making the perfect patio and landscape space can be a fun, engaging challenge for you this spring. Finding the right furniture, the right lighting scheme, pouring the concrete slab, or planting flowers in a container garden can be fun for the whole family.
It feels great being outside, but even more, it's great for your mental health, emotional health, your physical health, and even your vision. If you're looking for a great project to keep the whole family outdoors, designing and building a patio together could be just the thing this spring.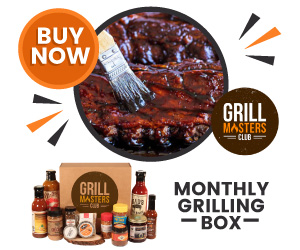 Ideas for your Patio
You can do a lot with any size backyard, though you may have to get creative with just a tiny space. We've compiled a small list of ideas for creating your perfect patio this year.
Lighting Concepts
If you're someone who loves sunshine by day and candlelight by night, a DIY lighting scheme is a fun part of creating your perfect patio setting. The kids can help, too. You can create lit hanging cages, Mason jar lanterns, plant and candle chandeliers, or even ping-pong ball party light strings to hang around the patio and deck.
Most of the projects you find on Pinterest and home design and home care sites will be easy, and safe for kids to help with.
Trellis Walkways
If you love flowering vines or ivy, a trellis walkway or entry would be a beautiful design touch for your patio. You could design your sitting walls around the patio area with a wide enough opening to insert a trellis as an entryway. This design would leave most of your view from the patio open, but still give you that arbor feeling.
Built in Fish-Tank or Koi Pond
If your kids are old enough to handle the responsibility of helping care for fish, you could build in a covered, outdoor fish tank island or open koi pond. These beautiful habitats add not only a sense of good fortune and whimsy, but a certain tranquility that few other patio features can give.
Above Ground Fire-Pit
If you've got small kids, an above ground fire-pit is probably a safer idea than in-ground. You can build one of these with bricks, stones, or by up-cycling an old grill base. Many tutorials can be found online. Check-out patio design sites, hardware store sites, DIY sites, How-To sites, and lawn and outdoor blogs for instructions.
Bird Sanctuary
If you love teaching your kids about birds and other animals, turning your yard just beyond the patio into a sort of bird sanctuary is the perfect way to invite these feathery friends closer for a regular viewing platform.
Put in bird feeders, Purple Martin houses, humming bird feeders, and flowering bushes and plants that attract the sorts of birds that hang out in your part of the world. Toss in some perches for the birds, as well as some perches for the kids, and you've got the perfect ornithology classroom.
Turtle Creek
You've probably heard of bubbling streams and fountains for your patio. But what about turning one of these into a turtle creek for your kids to enjoy? Red eared sliders, painted turtles, map turtles, and soft shell turtles thrive in water, and make for great pets. Just be sure to keep your stream clean and clear, with protection built in for your reptile buddy's safety. If your stream is large enough, consider keeping a few turtles around.
Fun Furniture
Patios can include so much more than those old, tired plastic patio chairs of decades past. Now, we see cushioned rattan chairs with built in storage, concrete frame chairs and stamped concrete tables, hammocks, and soft rockers. Don't limit yourself to traditional ideas alone. Get creative and have some fun.
Find a blog or two to follow, and create your own DIY pieces, or hire a local artisan to craft something especially for your family.
Your Existing Landscaping
Don't forget to include your landscaping into your patio area. Hedge rows can function as partial walls around your patio. Container gardens are ideal for rearranging around your patio as the seasons change. Herb gardens in planters can frame your patio on one or more sides. Trellises, lawn art, and other things used in your landscaping can be the culminating pieces of your patio.
Good Patio Blogs to Follow
Speaking of patio blogs, some of our favorite blogs and sites to follow for patio designs include:
And Now, the Perfect Patio
Ideas for your perfect patio and landscape designs are abundant. Just spend some time looking online, or walking through a garden center. You'll notice unusual pieces, DIY projects, and companies for hire that will design and build your dream patio.