When you think of remodeling your home or adding value to your house, you might think about upgrading your kitchen appliances, but what about your outdoor kitchen appliances? Current trends are bringing the outdoors indoor and vice versa, so it's safe to say that you might be spending more time than ever in your outdoor space. Or you would, with the right set up!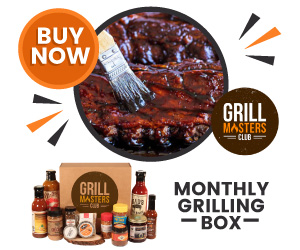 Here are some amazing kitchen appliances that will have you loving your porch or backyard more than ever. Who knows–you might even find yourself spending more time outside than inside by the time we're finished!
Planning Your Outdoor Kitchen Appliances
When you're planning appliance and selecting an outdoor sink and an outdoor fridge (or any other kind of appliance) kind your budget in mind. It's easy to walk into a showroom and become so enamored with the latest and greatest gadgets that you spend more than you wanted or get something that doesn't suit your needs.
Questions you should ask yourself include the following:
How often do I grill outside now?
Is this a feature I need or is this a feature I want?
Is there a way for me to test this feature (say, a less expensive grill) before investing in the more expensive, deluxe option?
Understanding what your neighbors are doing and talking to your realtor about how your kitchen will enhance your home's resale values are also great things to do before you make your choices.
Move the Prep Outside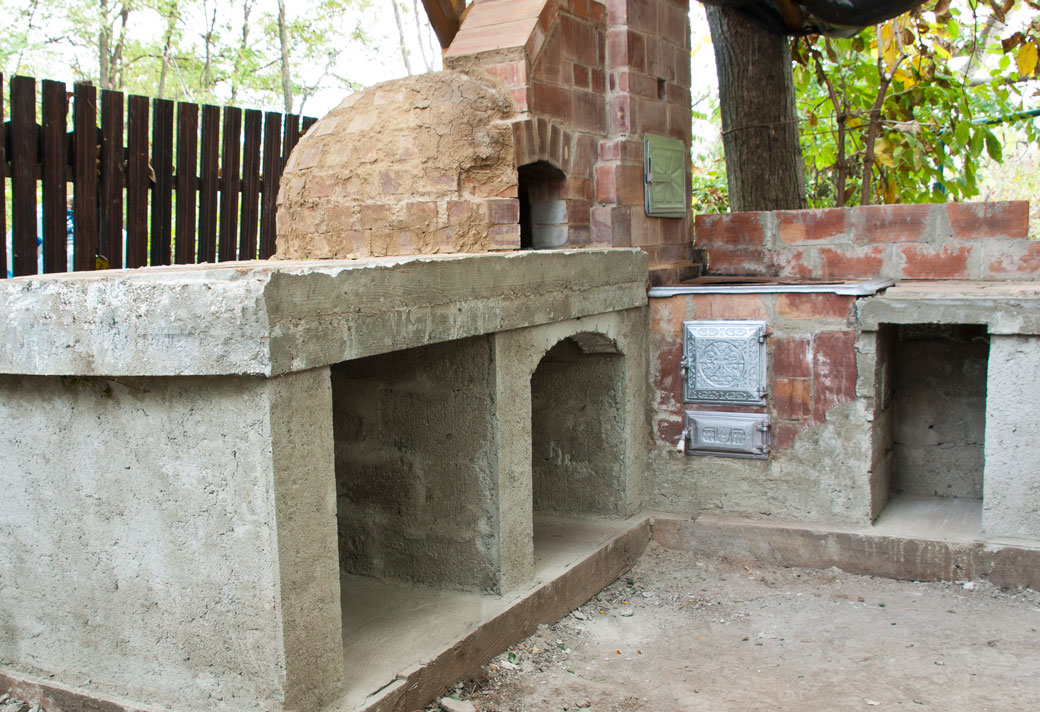 Appliances that help with kitchen prep can save a lot of time. While we normally think about grilling when we think about outdoor kitchens, that doesn't have to be the case. Thanks to new outdoor sinks and refrigerators, you don't have to use your outdoor kitchen just for the actual cooking.
Outdoor sinks are one of the first appliances to consider. They are extremely convenient whether you're rinsing your hands after working with raw meat or need to rinse off vegetables before preparing them for the flame. Either way, a sink requires some planning. Some people simply connect them to garden hoses that can be easily disconnected when not in use, but others opt to run a water line from the house.
You will also have to make a plan for the drainage. Contact your local authorities and work with a licensed plumber to make sure you're handling that correctly. When you choose your sink and faucet, the best choices are stainless steel basins and faucets with high arching necks that enable maximum clearance for large pots or heavy cleaning jobs.
Now it's time to choose a fridge! Most outdoor refrigerators are small enough to find under the counter and work great to hold drinks or raw meat temporarily. You can also consider a wine fridge or a freezer for ice and frozen treats.
The Grill
New design innovations mean that your outdoor grill island can be a thing of beauty. More and more homeowners are opting for gorgeous granite or natural stone prep spaces to enhance the functionality of their outdoor kitchens. You can create beautiful custom built cabinets and add stunning details such as upholstered bar seating and fire tables.
You can even decorate your outdoor space to make it ultra-inviting by using throw pillows on the furniture, lanterns lit by battery-powered candles, or twinkling lights hung from the porch ceiling or nearby tree limbs. Your guests won't want to leave!
Now let's talk about the centerpiece to your outdoor kitchen: the grill. Traditionally, homeowners have relied on outdoor kitchen appliances that are retro-fitted; now, however, they're installing built in bbq grills so the look is seamless. Grills can range from large or small and can include flat tops or special plates for cooking things like sauces or desserts.
You can even choose if you'd prefer a charcoal grill or a gas grill. Both have their pros and cons. Charcoal grills take longer to fire up, but people often prefer the taste of food cooked over charcoal or wood. Other people prefer a gas grill because it's so simple and easy. Just light it up, and turn it off when you're finished cooking! You can hardwire your gas outdoor kitchen grill into your gas line in or use a portable propane tank.
The Extras
Now is a great time to think through how you use your outdoor space and how you would like to use it. There are all sorts of extras available now, such built-in fryers and brick pizza ovens. Today, there is a growing number of expert craftsman building stone ovens that look beautiful and create food that tastes even better. You can also add a smoker to your outdoor kitchen to create delicious smoked meats or cheeses.
Of course, you should think carefully about how these kinds of new additions will impact your home's resale value and your wallet–often, they're not cheap! The last thing you want is to feel guilty about not utilizing them more because your investment didn't really match your lifestyle. That said, sometimes a special extra feature can be just the thing to revitalize your home or outdoor space!
Perfection Just for You
There are enough gorgeous new outdoor kitchens to dazzle anybody, but ultimately the real question is which outdoor kitchen appliances suit you and your family? Do you enjoy entertaining? Do you love to throw lavish parties that are catered, or do you prefer to gather a few friends around a grill on game day? Do you want to cook healthy foods for your family, and feel like an outdoor space will be great for everyone?
No matter why you want an outdoor kitchen, thinking through your appliance options can help you plan the perfect space. Whether you're adding a sink, fridge, prep space, a grill, or any other kind of accessory or built-in features, the perfect outdoor kitchen can provide years of fun for you and your guests!