If you're hosting a backyard bash, you'll want to set a plan that takes everything into account to make it a success. One of the first steps is planning the menu. You'll want to make sure everyone gets plenty of good food to enjoy, but for outdoor dining, keep food safety at the top of your list.
Whether you have a full outdoor kitchen or just a small patio for fitting in a few friends, plan the meal around foods that don't require a lot of refrigeration. If you plan to barbecue or grill, make sure you have an accurate meat thermometer to ensure that food is thoroughly cooked.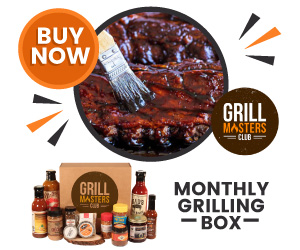 Safe Temperatures for Cooked Meats
Different types of meats required different temperatures to ensure safety and doneness. Although you may be tempted to serve beef rare, it may not be the best idea when cooking outdoors. And poultry and pork, in particular, can be dangerous if underdone.
Undercooked poultry, like chicken or turkey, can result in a dire case of salmonella food poisoning. Ensure all bacteria are killed by cooking to 165 to 175°F.
Uncooked pork, like ribs and pork steak, can carry trichinosis. Cook raw pork to a minimum f 145° Fahrenheit. Cured meats, like ham, can be cooked to 140°F.
Beef is more flexible, which is one of the reasons it's a favorite for grilling and barbecues. However, cook fresh beef to 145°F when cooking outdoors.
Ground meats should be cooked to a higher temperature since processing increases the chance of contamination. Cook ground beef, pork, veal, and lamb to a 160°F for safety. Cook ground turkey or chicken to 165°F.
Fish should be cooked until it reaches 145°F. Fish will become opaque and flake easily with a fork when fully cooked.
Tips for Cooking Meat Safely Outdoors
Here are a few tips for making sure you reach the required temperatures when grilling or barbecuing meats.
1. Keep meat refrigerated until the last minute. Although some recipes for beef recommend allowing it to come to room temperature before cooking, your backyard barbecue is not the time to experiment.
2. Always use a meat thermometer. Check to make sure your meat thermometer is accurate by dipping it in a glass of ice water. The thermometer shouldn't touch the sides or bottom of the glass. After 30 seconds, it should read 32°F. In a pot of boiling water, it should measure 212°F. If your thermometer is off, recalibrate or replace it.
3. Choose boneless cuts of meat that cook quickly. Chicken breast filets or boneless pork chops cook quickly on the grill. For even faster and more even cooking, pound raw meat cutlets to a uniform thickness between sheets of parchment paper. This will tenderize the meat, as well as cut down the wait time for hungry guests.
4. Precook large pieces of meat on the bone, like ribs and chicken quarters. Not only will this ensure food is safe to eat, it also cuts the cooking time. And in some cases, it results in a much better result. Wrap thoroughly in foil and cook in the oven with marinade. Finish up on the grill to brown and imbibe that special flavor. This results in very tender, fall-off-the-bone results.
5. Allow proper resting time for meats. FoodSafety.gov recommends allowing beef, veal, lamb, and pork to rest three minutes after grilling to finish cooking.
Keeping Hot Foods Hot During Outdoor Parties
The safety benchmark for storing hot foods is 140°F. Below this temperature, if not refrigerated, food can become dangerous to eat. You can serve food outdoors up to an hour or two safely, but it's better to keep it hot.
Use a slow cooker on "warm" or a chafing dish to keep food hot.
If you don't have food warmers, store and serve in an insulated container.
Serve only meat that will be consumed immediately, and store the rest in the oven set at 150 (or lowest setting) until needed. Wrap tightly with foil to keep moist.
To keep the leftovers safe, chill quickly to 40 degrees or below as soon as possible, preferably within two hours. Reheat to 165 degrees before eating.
Safe Temperatures for Cold Foods
Cold food that contains ingredients that can spoil should be kept below 40°F until serving. This includes dishes that contain animal products, such as fats and proteins. Salads with cheese, mayonnaise, and processed meats should be kept cold. They should be discarded after two hours if not eaten. If the outdoor temperature is above 90 degrees, reduce sit time to one hour.
If you're using coolers because there's just no more room in the fridge, keep the food separated. Meat and cheese side dishes should be separated from veggies, fruits, and grains to avoid cross-contamination.
Take advantage of fresh fruits and vegetables, which stay fresh longer with less fuss. After washing the ingredients thoroughly before preparation, chill before serving. A little citric acid, in the form of lemon or orange juice, keeps fruit and veggie salads from turning brown while they sit, so add one or both to the dressing.
Tips for Keeping Cold Food Cold During Outdoor Parties
1. Keep cold dishes in the shade. This can go a long way in keeping cold food at a safe temperature.
2. Use trays of ice beneath serving bowls to keep food chilled on the table. This makes it more appetizing, as well as keeping it safer. Drain meltwater and replace ice as needed.
3. Keep dishes refrigerated until the last minute and then serve in smaller batches as needed.
Easy Clean Up for Food Safety
One way to ensure food safety is to make it easy to keep the party area (and guests) clean.
Provide ample waste disposal containers.
Keep wet wipes (or baby wipes) on the table so guests can keep hands clean of dirt and grease.
Hand sanitizer for those preparing and serving food prevents cross contamination. Keep a bottle in the kitchen, in serving areas, and near the grill.
For casual parties, especially with children, tie a bar of hand soap in a net bag or stocking around the outdoor hose bibb for those really big messes.
Provide plenty of paper plates and disposable utensils so guests can discard them before seeking second helpings.
Prevent bugs from invading your space with citronella torches and candles. This also provides great ambiance during the evening.
Purchase plastic film food covers to prevent insects and debris from landing in your carefully prepared dishes. They're easier to store than screen covers and easier for multiple guests to remove to grab just one more serving.
Make sure you have plenty of serving utensils. Guest commonly drop them on the ground or return them to the wrong bowl. Make sure you have more serving spoons than needed. You can purchase disposable plastic ones as a backup plan.
In Conclusion
Outdoor entertaining offers an opportunity for great entertaining. Whether you choose a casual theme or something more formal, like a backyard wedding breakfast, the possibilities are endless. Loosely planned family get-togethers just need burgers and Frisbees. Or throw a sophisticated cocktail party in the warm evening with mood lighting and exquisite finger foods.
The one thing that outdoor entertaining offers is plenty of space for your guests to mingle and relax. The one challenge is food safety and cleanliness. Use the above tips to keep your guests safe by maintaining food temperatures as above. Keep it tidy and keep it clean with food covers and wet wipes. Most of all, enjoy your hard work by relaxing with your guests.
Featured Image: CC by 0, by strecosa, via Pixabay