Finger foods and party snacks are not complete without some good party dips. Though you can go out and buy dips at the store, none of them compare to homemade options.
For that reason, you should always try to create your own when getting ready for a party or similar event. That not only adds flavor but provides an air of authenticity as well.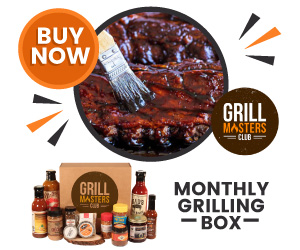 Salty, Sweet, and Savory Party Dips
There are tons of dips out there, but rather than overwhelming you with information, this article will cover three incredible recipes that will wow your guests and keep them coming back for more.
1. Slow Cooker Artichoke and Spinach Dip
It is not often you get a chance to create a dip in slow cooker, but our first recipe rewards you for the effort.
To create this artichoke dip, you're going to need the following:
2, 14-ounce cans of artichoke hearts (drained and chopped), 1, 10-ounce package of frozen spinach, 1 small diced onion, 8 ounces sour cream, 2 cloves crushed garlic, 3/4 cup grated parmesan, 3/4 cup milk, 1/2 cup crumbled feta, 1/3 cup mayonnaise, 9 ounces cubed cream cheese, 1/4 teaspoon freshly ground pepper, and 1 tablespoon red wine vinegar.
That is quite the list of ingredients, but, as this can be completely done in a slow cooker, the set up and process are both a breeze.
Rather than dealing with a range of different steps, you just dump everything except the cream cheese in the slow cooker and stir until they are well combined.
Once that's done, top the mixture with cream cheese. Cover and cook the whole mess on low heat for roughly 2 hours.
When it's ready, take off the lid and stir until the cream cheese is evenly spread throughout. Once it's fully mixed, cover it back up and let it cook on high heat for 15 more minutes.
Though you can serve this with traditional chips, it is often best with bread or tortilla chips to best hold the flavor.
2. Kalamata Olive and Feta Dip
If you're looking for something a bit different when creating your party dip, Kalamata Olive and Feta is a great way to go. This Mediterranean inspired dish uses Greek yogurt to create a smooth, creamy texture that bursts with flavor.
To make this, you need 3/4 cup crumbled feta, 3/4 cup plain Greek yogurt, 1/4 cup mayonnaise, 1 teaspoon za'atar (or 1/4 teaspoon dried basil), 1 pressed or grated garlic clove, 1/4 teaspoon salt, 1/2 cup of chopped Kalamata olives, a pinch of ground pepper, zest from a lemon, and the juice from half a lemon.
Place all of the ingredients in a large bowl and gently combine them together as you go. Once everything is mixed, refrigerate the bowl for an hour and serve. It's as easy as that.
As the dip is unique, you often want to serve it with cucumbers, radishes or pita chips as a way to complement its flavor.
3. Bacon Beer Cheese Dip
The final dip we'll cover is a cheese dip made with both bacon and beer. In that way, the snack expertly blends all of America's guilty pleasures into one dish to generate one of the most hearty and solid sauces around.
The ingredients for this one are; 1/2 pound bacon slices, 1 tablespoon butter, 1/2 of a diced yellow onion, 1 tablespoon Dijon mustard, 1 tablespoon stone ground mustard, 8 ounces softened cream cheese, 1, 12-ounce IPA or dark ale, 6 cups shredded sharp cheddar, and a few large dashes of hot sauce.
To bring it all together, first heat your oven to 350 degrees Fahrenheit. Then add bacon to a large skillet and cook it through. Melt butter in a different pan and cook the onions in it until they go soft. Whisk in mustard and add beer, scraping from the bottom of the pan as you go.
Bring your pan up to a boil and let it cook for roughly five minutes. Add cream cheese and reduce back to medium heat. You then should whisk the cream cheese, add the cheddar at about 1 cup at a time until you have about 1/4 cup left over, and stir in almost all of the bacon.
Once everything is together, spray a 1-quart baking dish with cooking spray and pour in the dip. Put the extra cheddar and bacon on top before baking for 20 to 25 minutes.
Party Dips – A Tasty Snack Complement for all Occasions
Good party dips are not only delicious, but they are also quite easy to make. The three above recipes do not take a lot of time, and they are perfect complements to any social gathering.
You can bring them to a casual party, a family outing, or make them just to enjoy on the weekend. Whatever the event, they are all sure to be a big hit.