Outdoor speakers combined with a good selection of awesome music can add ambiance to any outdoor event. Your budget will determine the extent of any sound system. Homeowners may opt for a more expensive, permanently mounted speaker system. Renters may just need some extra volume for an impromptu Sunday afternoon barbecue with a few friends.
Someone that entertains outside every weekend may opt for a more expensive speaker system that plays sound across acres of yard. Entertaining when a few friends show up may just need to find a way to amplify the sound on an iPhone. No matter what the entertaining needs are, there are solutions available in a wide range of prices from expensive to free.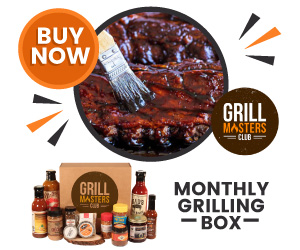 Surround Sound Outdoor Speakers (Expensive)
With a decent working budget, an outdoor space can become "wired for sound" with a vast array of outdoor speaker options. The eaves of a gazebo can house overhead speakers. Hidden speakers placed among the rocks around a poolside can elevate the space. Speaker mounting locations are nearly endless: in trees, on poles, the back of the house or side of the garage.
While it might sound daunting, installing outdoor sound systems can be a weekend do-it-yourself project.
Plan the project and set the budget.
The first step in a DIY sound system project is to prepare the space. Determine where speakers would work best based on you use the space. A simple patio may be well-served with a couple of speakers mounted on the back of the house. However, if guests are roaming across vast lawns, more extensive planning and placement are probably desirable. Speakers are also easily disguised as landscaping rocks.
Next, shop around to get a basic idea of speaker costs and set a realistic budget. Speakers will be the most important aspect of your system, so keep sound quality in mind. Check out websites that rate a variety of speakers for sound quality and value. Research at this step is key to overall satisfaction. Don't forget to plan wiring into the budget. Most projects use CL2 or CL3 wire, which comes on a spool. Be sure you include enough wire for the entire system.
Bluetooth and Ready-to-Use Systems (Moderately Inexpensive)
If entertaining guests is only an occasional happening, non-permanent sound system options are readily available. If you have a large patio or yard, a sound bar might be a good choice. There are a wide array of Bluetooth speakers that can connect to any phone, iPad, iPod, tablet, or computer. These options allow music to be broadcast from Cloud applications like Spotify or iTunes to blanket the immediate area in sound.
The downside of ready-to-use systems is that they are only good for limited spaces. Pricing ranges from around $50 to several hundred dollars for the best quality systems. They are generally more affordable than hard-wired, permanent systems. The sound quality is good for the size, unless the volume is maxed out.
Home Made Outdoor Speaker Hacks (Pretty Cheap)
If you have some time, you can make some decent sounding speakers for outdoor use in an afternoon. People have created speakers using everything from five-gallon buckets or old coolers to empty cardboard boxes. The image below displays a speaker crafted from used speaker parts and a $5 bucket from a home supply warehouse. The same concept applies to all new speaker parts found at local electronics stores.
Inventive people have created sound systems using new and used parts. Some are quite nice looking and make a great addition to outdoor entertaining spaces.
This video shows the process to create our featured image, an entire stereo system in a portable cooler:
Outdoor Speakers in the Junk Around Your House (FREE)
Eight friends just dropped by for an impromptu gathering. You want some music on the patio, but need to boost the sound output on your phone. No problem. Boosting sound from a phone is as simple as creating a makeshift megaphone. A megaphone can be anything shaped like a cone or angled in a way to direct sound out.
An empty toilet paper roll and two paper cups can quickly become a small amplifier. The video below gets a bit fancy:
An old cardboard box and some packing tape becomes a functional amplifier in a few minutes:
And old Pringles can hanging out on the counter can metamorphosis into an amp that has an almost professional finish to it:
Outdoor speakers and sound amplifiers don't need a huge price tag. If your budget allows installation of the best technology on the market that is great. If your budget is a bit more modest, there are plenty of solutions available, making your outdoor entertaining experience a positive one.
Featured image from featured YouTube video