Outdoor lighting can add a festive mood to any backyard setting. Because of the wide array of available options, the sky's the limit. Property owners can select from solar powered lighting, hard-wired electrical lighting, plug-in electrical lighting, and battery operated lighting.
There is a wide selection of online tutorials available that offer help with selecting and installing outdoor lights. Options are almost endless; whether using solar, permanent or temporary electrical lighting, or battery operated lighting. The two most popular choices are solar and low-voltage electrical lighting.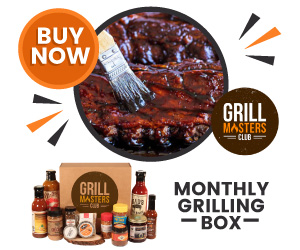 Solar Lighting Options
People install lighting for a variety of reasons. From illumination of a path through a garden, to lighting a shadowy walkway to a front door. And, some install extra lighting to enhance a backyard party atmosphere. Whatever the reason for installing outdoor lighting, one of the quickest and easiest solutions is solar lighting.
Solar-powered lights work by absorbing energy from sunlight then converting it into electrical energy. Solar batteries store the absorbed energy. A photo-cell sensor then turns the lights on at dusk. Solar lights will remain lit until battery power depletes or the sun activates the photo-cell to turn the lights off again. Solar lights recharge during daylight hours. There are no required wires, switches, or timers with solar lighting. Once you activate them, they will provide years of service.
Quick and easy installation.
Solar lights are available in a variety of styles in many locations. Most commonly, local garden stores or home improvement warehouses. They are cost-effective and easy to install. Environmentally friendly and inexpensive to operate, solar lighting is a wonderful way to enhance any landscaping project. Installation of solar lighting isn't hard, and usually, done in a very short amount of time.
The first step is to select the type of solar lighting you want. Once you have your lights, installation is as easy as pushing the mounting stake into the ground. Careful positioning will pay off. When possible, place the lights in full-sun. Align the lights at the same height along the walkway or around flower beds or lawns. Remembering to activate the lights as they are installed may just be the most difficult part of an installation.
Electrical Outdoor Lighting Options
If a more permanent lighting solution is preferred, low voltage electric lighting can be easily installed by average homeowners. Even with no electrical background, following a few simple instructions will ensure the success of lighting installation. Also, components to install a low voltage lighting system are readily available at local home improvement stores.
Components.
The most important component of this type of lighting system is a transformer. The transformer supplies the power in the low-voltage system. Transformers plug into existing GFCI-protected electrical outlets on the outside of a home. It transforms household electricity from 120 volts to 12 volts. Many transformers come with an installed 24-hour timer. The timer allows the homeowner automatic control over when lights are on.
Transformers are rated according to the maximum wattage output. Models range from about 44 watts to 900 watts. To determine which size transformer you need, simply add up the wattage of all the lights in the system. For example, if you plan to string together 10 18-watt light fixtures, then you'll need a transformer with a wattage output of at least 180.
Another requirement for lighting installation is low-voltage electrical cable. This type of cable is specifically made for underground installation. Cable connects the transformer to each individual light fixture in the system. Available in 12-, 14-, and 16-gauge, which relates to the thickness of the cable and the rated capacity. Please note, the size of the transformer and the length of the path determines the size cable you need. Most home stores can answer questions and assist customers in selecting both the correct transformer and the size of cable you will need for the project.
Types of lighting.
There are several different types of lighting available. Installation of pathway lights is usually along paths and driveways or in flower beds. Mount these near the ground, around knee-height or slightly lower. Pathway lights are available in a wide array of finishes and styles to add elegance and beauty to any yard.
Accent fixtures are specialty lights add gentle accents in a garden of walkway to highlight specific features. Often hidden from view, you can also focus accent lighting fixtures, bringing attention to a specific area. Homeowners highlight many things, such as a prize-winning rose bush or a small pond. Accent lights can also double as floodlights illuminating the driveway when a vehicle pulls up. They can be installed near a side door light to illuminate the area for visitors.
Outdoor lighting can incorporate into landscape design and dress up any setting. Whether a homeowner is selecting solar-powered fixtures or hard-wired electrical lighting, this cost-effective solution is a worthwhile investment.
Featured image CC BY-ND 2.0, via Flickr