An outdoor kitchen is one of the most inviting elements of a patio and outdoor space. With the right décor, furniture, water features, and kitchen appliances, this space can become the most inviting spot on the property.
But one of the most important elements to making this outdoor space perfect is the right lighting scheme.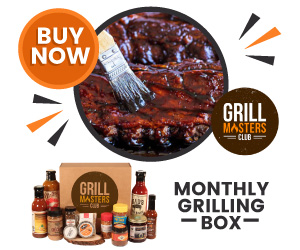 Whether you love simple lights, pendants, chandeliers, or sconces, the right outdoor kitchen lighting options will make or break your space.
It can be hard to find good ideas, though, so we've compiled a collection of some of our favorite outdoor kitchen and patio lighting options for your inspiration.
​Hints and Tips Before You Work on Your Outdoor Kitchen Lighting
1

​Always plan your lighting scheme around the food preparation area. This area is the most critical for having lit, since you need to be able to tell when food has thoroughly cooked. You also need to see well enough that you won't cut yourself if you're chopping vegetables or meat.

2

​Consider installing task lighting above your cooking area, whether you've got a grill or stove. Go with Par-20 halogen lights, since they can withstand the higher temperatures around the cooktop.

3

​If you don't have experience working with electricity, hire someone else to do the work. While it would be awesome to save some money, doing your own electrical work when you're inexperienced could land you in the hospital.

4

​Be sure that the fixtures and lighting options you're using are rated for humid and damp conditions. Since it rains, snows, or otherwise precipitates nearly everywhere in the world, your fixtures will be exposed to moisture, and could easily be destroyed if they're not up to the climate.

5

​Consider installing a ceiling fan in your kitchen area, if you've got a ceiling. This can help deter mosquitos, as well as add some extra lighting, and air out the kitchen a little bit while cooking. A dimmer switch for the light is also recommended, so that you can control how much light you've got in the area.

6

​Always make sure you light up your walkways. The cooking area is the most critical for specific lighting, but your walkways are equally important for safety. Make sure the lights you install illuminate any pathways. You may want to add in solar LED landscape lighting around the edges of your dining area or walkway, if you don't want to have too much light otherwise.

7

​Pendant lights are one of the most visually appealing options for your kitchen lighting scheme. Just remember that outdoors, they tend to attract spiders who like to build webs on them. Keep a duster handy to scare them off.

8

​Add additional lighting for safety in walking by adding lights under cabinets, shelves, and other lower areas where the high up lights don't illuminate well enough for high functionality.

9

​Consider adding a dimmer switch to any of the main light fixtures in your outdoor kitchen, for better control for the mood of your dining experience.
Outdoor Kitchen Lighting Ideas
If you're building a new outdoor kitchen, or updating the old, you'll definitely want to consider some of these beautiful outdoor kitchen lighting ideas from across the web.
​Idea 1 – Industrial Pendant Lights
​If you love a rustic feel mixed with modern looks, try installing industrial pendant lights around the kitchen area. You can find larger pendants and use one or two to light seating areas, or you can group together a cluster of several pendant lights to add brilliance without taking away the feel of the outdoors.
​Idea 2 – Modern Steel Lighting
​If you prefer a more neutral look than the industrial style lights, you can choose steel fixtures in various shapes and sizes to light up the outdoor kitchen and dining area.
You can mix and match the shapes for the most interesting uses of this neutral metal, still making it interesting while having a sharp, clean look. Or, go with several fixtures of the same style, placing them in a serial design to add enough light wherever you need it.Steel also has the bonus effect of reflecting the light effectively, adding even more light to an area than most other fixtures can.
​Idea 3 – Glamorous Chandeliers
​If you're looking for a more elegant look, hang a glamorous crystal chandelier. Obviously, don't go with the family heirloom worth thousands, since it'll be outdoors. But an inexpensive, yet lovely, chandelier in your outdoor kitchen and dining area can add a sense of elegance that few other things could. Pair the chandelier with outdoor safe draperies, comfort but posh seating options, and a treated wooden table for the ultimate sense of luxury and sophistication.
​Idea 4 – Light Box
​When you've got a space perfect for hosting dinner parties and wine tastings, you can enhance your dining and kitchen area with a permanent party light situation.String up all-weather light strands along the perimeter of your outdoor room, and add in large pendant lights in the center and each corner of the room for enough brilliance to eat and cook by.Be sure to add in kitchen lighting bright enough to safely do any outdoor cooking preparations necessary by adding in other lighting elements or a large pendant light directly over the cooking and preparation area.
​Idea 5 – Vintage Pendant and Arch Lighting
​If your outdoor kitchen and patio have an arch leading into it, you may want to consider a scheme involving round string lights, and a vintage pendant. Use the round lights on the arch, entwining the inner edge of the arch with lights to illuminate the immediate area. Then, add in a vintage pendant light over the dining area.This kind of scheme gives your dining area a festive, warm feel, which can be accented with candles, lanterns, or other small lights when you host a dinner party.
​Idea 6 – Everything and More Lighting
​If you tend to be a bit eclectic, your outdoor kitchen is the perfect place to gather the strength of that suit and shine. Literally.You can hang a casual chandelier at the center, use a colorful wall near the entryway, and add in strong lights over the food preparation area. These can be large pendant lights, or wall mounted task lights to ensure you can cook safely.If that's still not enough light for you, string round lights along the perimeter of your dining area, add in some lamps, and add a few unique lighting pieces wherever a dark corner might lurk after sunset. When you're going eclectic, there really is no limit to the fun you can have in lighting your favorite space at home.
​Idea 7 – Hardscape Lighting
​One of our favorite ideas for outdoor kitchen lighting is using outdoor LED tape. These flexible strands are encased in silicone for water protection, and can be adhered just about anywhere you need some extra, focused light.Hardscape lighting is especially perfect for using as underside lighting on cabinets and shelves that hang over a food preparation area.The backing on these lights is technically adhesive, but you also need to use clips to support them and keep them in place. And though they seem simple to install, you do need some electrical experience to do them safely.
​Idea 8 – Disco Balls
​Okay, we're not actually recommending real disco balls, although if you love them, go for it, but silver orbs instead. They not only add a lot of fun to the experience outdoors, but they will reflect light off of each other, and light up the whole area even more.
​Idea 9 – Light Columns
​One of our absolute favorite lighting ideas for your patio and outdoor kitchen area are vertical column lights. These are specialty items that you'll probably have to look for but they're worth the search.We'd recommend placing two or three of these vertical columns at the corners and central point of the perimeter of your kitchen for ultimate aesthetics. You'll probably need to add in some other lights, as well, for cooking, though.
​Idea 10 – Carriage Lantern Lights
​For a more traditional look and feel, find some wrought-iron carriage lanterns to light up your outdoor kitchen and dining area.These are great for working with traditional architecture styles, like Georgian and Colonial Revival, and add a certain vintage elegant charm to any space.
​
Your outdoor kitchen lighting is one of the most important things for your outdoor experience. Without enough light, you could easily trip, cut yourself, or undercook your chicken. Be sure to check out lighting scheme ideas of many types to help ensure you find the right one for you.
And don't be afraid to mix it up a bit, using different ideas for different sections of your dining area. Just be sure to have an electrician install the lighting for you, unless you've got experience working with electricity in the past.
keyword: kitchen lighting