This is it. This is your chance to build a beautiful outdoor kitchen for you, your friends, and your family to enjoy.
You have the budget and the beginnings of a plan.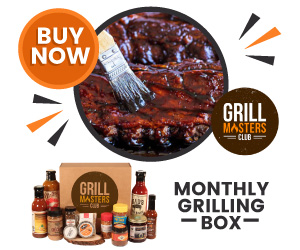 But, now the real fun begins – it's time to choose everything that's going to go in your outdoor kitchen. You get to choose your appliances, countertops, brick or stone surrounds, and the cabinets.
It's critical to pick the right outdoor kitchen cabinets to ensure they are functional, beautiful, and will last in the elements of your particular climate.
What Materials Make The Best Outdoor Kitchen Cabinets?
Before thinking about the layout or style, you should consider the material that will work better in your climate. For example, if you live in an area with a lot of humidity, cabinets made of wood may not be the best choice.
We've put together a list of a few materials you should consider.
Outdoor kitchen cabinets made of most of the following materials can be found at big box stores, such as Lowe's or Home Depot. And they can also be found at many local specialty cabinet shops.
Aluminum or stainless steel outdoor kitchen cabinets will provide you with a very high level of durability and are resistant to water, whether it comes in the form of rain, snow, or humidity.
If you go with stainless steel, you want to be sure to go with high quality 304 stainless steel.
It's also important to look at how the cabinet was constructed. The corners should be welded to prevent the cabinet pulling apart if the deck or ground shifts.
While this doesn't sound very sexy, weatherproof marine grade polymer can be an excellent choice for durability. This material would be an excellent choice if your outdoor kitchen is going to be subjected to extreme temperatures and/or moisture.
There are many different options for color and style, depending on the brand you choose. So, you can have outdoor kitchen cabinets that are functional and durable, as well as look good with the rest of your finishes and décor.
Teak outdoor kitchen cabinets might be a little bit harder to find and you may need to have them custom built. Teak requires a little bit of regular maintenance, such as sealing and occasional refinishing. But, they can be custom built just for your space and have a classic look that is hard to mimic with stainless steel or polymer.
This is a nice hybrid if you like the look of wood and the durability of aluminum or stainless steel. There are a few options that have a metal frame and then wood doors or accents. Keep in mind that any wood is subject to degrade over time in extreme weather conditions.
Choosing The Style Of Your Outdoor Kitchen Cabinets
You've decided on the material that is best for your climate and particular outdoor space. So, now we need to think about the style you like for your outdoor kitchen cabinets.
It's important to compliment the overall style of your home and outdoor space. For example, if you have a rustic farmhouse, an ultra-modern outdoor kitchen might not be the best choice.
For cohesion between your outdoor kitchen, your home, and the rest of your outdoor space, consider carefully how you use color, materials, textures, etc.
Choosing The Layout And Cabinet Functions
Once you've decided on the material and style that are best for your outdoor kitchen cabinets, it's time to start designing your space.
Even though this is an outdoor space, there are some similarities to designing a kitchen indoors. And, your specific design will be impacted by your own individual needs, space, and budget. With that said, be sure to consider the following items.
Outdoor Kitchen Zones And High Traffic Areas
Just like an indoor kitchen, your outdoor kitchen should be designed to support the traditional "work triangle" between the sink, cooking surface, prep surface, and refrigerator (this might be a mini fridge or a cooler drawer for your outdoor space).
You also want to consider if any part of your outdoor kitchen is likely to be a high-traffic area for people heading to other parts of your yard. You don't want the kids accidentally crashing into the hot bar-b-que while running to the pool!
Create Clear Definition For Your Outdoor Kitchen Space
Your outdoor kitchen cabinets and countertops may make the perfect boundaries to clearly show where your outdoor kitchen begins and ends.
However, if your space is fairly small, it might not be so simple. So, consider using different materials underfoot instead. You can use lawn pavers, bricks, cement, etc. to clearly delineated the boundaries of your kitchen.
Consider Creating A Focal Point
Many people choose the grill to be their focal point that is complimented by everything else, including the kitchen cabinets. However, the outdoor cabinets themselves can also be used to create that visual focal point.
This is especially easy if you decide to have upper outdoor kitchen cabinets, as well as lower cabinets. Or this can also be an option if you choose to use brick or stonework to surround your cabinets or appliances.
A Few Brands To Consider
There are so many brands of outdoor kitchen cabinets out there! We're going to highlight just a few for you to consider as you begin your design journey.
1. WeatherStrong
These outdoor kitchen cabinets can be found at WeatherStrong.com or Home Depot. Made of marine grade polymer, they are a stylish alternative that will stand up to severe weather in any climate.
They have 4 different door styles in 3 colors for you to choose from and they have a wide variety of products including wall cabinets, base cabinets, grill cabinets, bar base cabinets, and utility cabinets.
2. Sunstone
These outdoor cabinets are made from stainless steel and are an amazing weather-resistant option. They can be found at SunstoneMetalProducts.com or Lowe's. They have a very wide variety of cabinets to choose from, including wall cabinets, base cabinets, islands, corner cabinets, grill cabinets, etc.
They also have outdoor bar sinks and refrigerators, so you can browse through their stuff for hours and get just about everything you need for your outdoor kitchen.
3. Signature Hardware
If you do decide to go with teak kitchen cabinets, you may find a local cabinet maker in your area.
But, you can also find some options at SignatureHardware.com. They have a few small options that would be appropriate if your outdoor space is limited. With the proper care, these cabinets should last for years in a mild climate.
4. Trex
The Trex brand is known for it's weather-proof decking, but they also make cabinets for outdoor kitchens. They offer five different wood-grain finishes and are made of 3/4" thick white or black PVC. The hardware is made of stainless steel, so is as weather-proof as the cabinets themselves.
Trex offers many options including cooler drawers, cabinet inserts, grill bases, and outdoor storage. The Trex website offers an interactive map that can be used to find a retailer near you.
Time To Enjoy Your Outdoor Kitchen
Now that you've made all your choices about outdoor kitchen cabinets, appliances, countertops, and design, it's time to get to work.
Whether you choose to hire a professional to build your kitchen or you do it yourself, the reward is phenomenal at the end. Be sure to allow yourself plenty of time to get the job done right. It's not worth getting high-quality materials if you don't have high-quality installation done to go with it.
You will get to prepare and enjoy endless meals outside with your friends and family. Your cabinets will hold your outdoor dishes and cookware, and maybe even the ingredients for cocktails. If you have a lot of space in your outdoor kitchen cabinets, you can also store a few yard games in them to pull out after enjoying your grilled lunch or dinner.
Enjoy this outdoor space and the quality time you get to spend with family and friends!
Last update on 2022-08-07 at 16:53 / Affiliate links / Images from Amazon Product Advertising API