There are many things that make up a beautiful yard, but one of the most important when turning it into a functional space is outdoor furniture.
The right furnishings can breathe life into any lawn, outdoor patio, or deck. Not only do they give people a place to sit or lounge, but they can also serve as great decorations.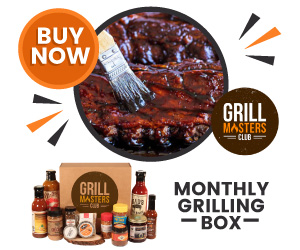 This article will cover some of the most important aspects to pay attention to when choosing the best outdoor furniture in order to discover what style is best for your home.
Outdoor Furniture – Understanding Your Materials

Before going into the different characteristics of your outdoor furniture, you first need to decide what material you want when choosing the best outdoor furniture for you.
There are several to pick from, but one of the most common is synthetic resin. This material is great for outdoors because it is stylish, lightweight, easy to maintain, and highly durable.
When choosing synthetic resin, make sure to purchase high-density polyethylene (HDPE) wicker over cheap PVC wickers. That is because PVC synthetics will unravel and become brittle over time. That can cause them to crack.
If you want to go with patio furniture, you can also use teak wood. This substance is often chosen for its great all-weather capabilities, strength, and beautiful finish.
Hardier than most, teak lasts up to 50 years and generates its own oil. Though not as light as aluminum, it has a much higher load capacity.
Finally, you can also choose heavy-duty metals, including cast aluminum, wrought iron, and steel.
Cast iron is both lightweight and durable, which makes it great for chairs that you plan to keep outside permanently or for extended periods of time.
When it comes to metal, you also have the option of going with wrought iron or steel. Steel is the strongest material out there, but it is also the heaviest and most expensive. Wrought iron is generally cheaper, but still has quite a bit of durability.
Function Over Form
Another important aspect to keep in mind when choosing outdoor furniture is what function it will serve.
It is easy to see outdoor furniture as only furniture, but it always helps to know what you're going to use it for down the line.
For example, do you host many birthday parties or dinner functions? Do you need somewhere you can go to read? A space to enjoy your yard?
Those questions are important because they help you know what type of furniture you'll need to buy – as well as how much space you'll want it to take up.
Comfort, Color, and Ease of Care
Once you've got the basics figured out, you next need to know what you want from your furniture.
Buying the right material is great, but that won't matter if you're furniture isn't comfortable or if it doesn't fit what you're looking for.
Always test out furniture as you shop around. Regardless of how often you sit outdoors, you want your furniture to feel good. Some pieces may look great, but that won't matter if nobody wants to sit on them.
It is also important to keep in mind that your outdoor furniture does not have to be calm earthy tones like brown, black, or white. There are numerous colors out there in every shade you could imagine. Getting dark tones for a subdued look can work, but don't shy away from brighter colors that can help your yard pop.
Do your best to trend towards furniture that is easy to take care of. Outdoor furniture gets dirty, regardless of where you live. Understand that, and know that the hardier material you buy, the easier it will be to take care over long periods of time.
Make Room for Storage
No matter what outdoor furniture you purchase, always make sure you have space to store it. A great looking yard is important, but you don't need your furniture out all year long.
If possible, try to have a place where you can store your outdoor patio furniture away from the elements during the rainy or snowy seasons. This could be a garage, shed, or even a basement.
Those areas will add years to your furniture and enable you to use pieces season after season after season.
If you do not have a lot of available space, then look for furniture sets that either fold down or that can fit into each other.
Bring Indoors to Outdoors
Outdoor furniture is one of the best items you can have in any yard. Being able to sit and enjoy an outdoor living space is important, as is being able to host guests.
Though finding the correct pieces is not always simple, if you keep the above guidelines in mind when choosing the best outdoor furniture as you shop – you'll get amazing furnishings in no time.