Top 12 Outdoor Fireplace Inspirations
There's nothing quite like sitting around an alfresco fire in your backyard.
You could keep building fires in the firepit, or you could construct your very own outdoor fireplace.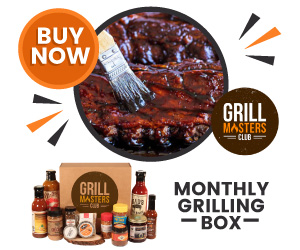 When you think of an outdoor fireplace, a few stones and pieces of wood may come to mind. However, there's so much more to building a beautiful outdoor fireplace than this.
The possibilities are endless when you think about the design. It's all about your personal preferences.
Let's take a look at our list of the top 12 outdoor fireplace inspirations to get you excited about your design.
Why are These the 12 Best Outdoor Fireplace Inspirations?
Our comprehensive list of the 12 best outdoor fireplace inspirations comprise a detailed description of the design, along with a star rating out of five at the end of each one.
Let's take a look at the 12 best outdoor fireplace inspirations.
Shared Chimney Outdoor Fireplace
You may already have a fireplace inside that's a staple when it comes to lounging around and indoor activities.
What you may not know, then, is that you can incorporate your interior chimney into your outdoor fireplace. In fact, doing so can cut the cost of labor and supplies.
Constructing a completely new fireplace and a chimney is an expensive task. If you've already got a chimney located on one side of the house, why not see if you can double up and have your outdoor fireplace built into the original chimney?
There's a high chance you won't have both fires going at the same time, but if you do, it's ok. The chimney may require a bit more cleaning, however.
New Flame Outdoor Fireplace
Designing your dream outdoor fireplace doesn't have to mean you begin from scratch.
If you've already got a firepit in your backyard, why not reconstruct it? The chances are that it's a little old looking and worse for the wear. Sprucing it back up and restoring it to its former glory is a great way to save money and utilize existing materials.
A number of firepits are quite small and shallow. If you have one of these, this is a good chance to help it become new and improved.
Try adding new brickwork to the existing layer at the bottom. It doesn't have to be too high – just enough to comfortably sit around. Creating an additional wall around the firepit will also make it safer as well.
Match your upgraded outdoor firepit with some comfortable lawn chairs, and you won't want to spend a night inside again.
Inviting Patio Outdoor Fireplace
You may already have a patio that you spend a lot of time with friends and family. However, the majority of this time may fall in the summer months when it's warmer.
Adding an outdoor fireplace to your existing patio can stretch the time you spend outside to all year round. If you've got a patio that's long, try adding a fireplace at the end against a wall.
The beauty of this outdoor fireplace design is that you don't have to break the bank for it. You'd be surprised what can be used to create your patio fireplace.
Try constructing your patio fireplace from cinder blocks lined with fireproof brick and finished off with a layering of stucco. The finished product will look the part, and nobody will guess it was well within your budget.
Pair a long dining table with this outdoor fireplace and see your patio in a new light.
Pool House Outdoor Fireplace
If you've got a pool, you'll know what it's like to get out of it at the end of the day and run inside because the sun has gone down and it's freezing.
Wouldn't it be nice to slow this process down and linger around the pool a bit longer? Adding an outdoor fireplace to your pool house area is a great way to create a gathering space.
An outdoor fireplace by the pool creates a well-defined gathering space for friends and family while bringing a much-needed warmth. Try adding a bit of wood storage on either side, so nobody has to keep running to the shed in their bathing suit.
Having firewood on display can also be visually appealing, adding a rustic look to the area. Warm up after your swim by your new outdoor fireplace.
Porch Outdoor Fireplace
How much do you use your porch? If it's semi-covered, a porch is an ideal location for an outdoor fireplace. It's a great way to bring nature to you and create an outdoor ambiance without going too far into the yard.
We recommend constructing a natural stone outdoor fireplace for your porch. You can even try revamping the décor in this area, too. Add some forest-like colors to create a relaxing, natural atmosphere that's inviting on those cooler fall evenings.
When building an outdoor stone fireplace, try having the hearth two or three bricks high. You want your outdoor fireplace to be the centerpiece of this part of the house. There's no need to have the wood on display, either – you can store it comfortably to the side of the fireplace in a wicker basket.
Forest greens and browns go great with this natural outdoor fireplace.
Freestanding Outdoor Fireplace
So far, we've talked about many different outdoor fireplace inspirations that focus on incorporating the fireplace itself into the rest of the architecture.
For the next fireplace inspiration on our list, we're going to do the opposite. Why not make the fireplace itself the center of attention, and organize everything else around this?
Having a freestanding outdoor fireplace in your backyard means that you can choose to construct it wherever you want. It doesn't have to be attached to another chimney or the pool house – it can be a construction of its own.
Consider this type of outdoor fireplace to be a room in your backyard with no walls or roof. While you'll be sitting under the stars, it will keep you warm enough to feel like you're back in the lounge.
Try decorating the mantle with candles or tea lights for extra illumination when the sun goes down.
Romantic Candle Outdoor Fireplace
Who says you have to have a fire in your outdoor fireplace? While fires are also romantic, there are other ways to utilize an outdoor fireplace.
You may already have an outdoor fireplace. If it's sheltered and near to the house, try installing candles in the fireplace itself instead of having to light the fire every time.
We recommend decorating this lovely outdoor space with candle chandeliers above, too. When it comes to this outdoor fireplace design, it's all about adjusting the décor to suit your needs.
Candles are extremely romantic. What better way to spend a romantic evening with your loved one than sitting in front of a candlelit fire? If you pair this with candle chandeliers, you'll have created an enviable ambiance.
For the colder months, you can always replace the fireplace candles with real fire. As spring and summer roll around again, merely clean the fireplace up and bring the candles back out.
Dining Area Outdoor Fireplace
We've talked about the advantages of incorporating an outdoor fireplace into your existing patio. This can create a cozy space to wine and dine your guests in.
How about replicating the existing dining room you have indoors by taking it outside? If you've got the space and the budget, turning that unused outdoor space into an outdoor area with a stone fireplace is ideal.
You can layer this rustic look with natural textures. Try constructing the mantel of your fireplace out of driftwood and having wall art made from natural materials like oyster shells.
What we love about this look is that you can create your own outdoor dining area look using local materials. If you live near the beach, you can design an easy going, beachy vibe that will wow your guests.
Vintage Outdoor Fireplace
You may be a fan of building preservation and admire historical houses that are still standing. Why not bring this passion of yours into your own backyard by pairing it with an outdoor fireplace?
To design a vintage fireplace, try sourcing brick for the fireplace itself and may even a courtyard from old buildings that have since been torn down.
Approach this design with caution, however. When it comes to old brick, you're not always guaranteed the same sized brick as they can get mixed up. This means that sourcing the brick itself for the job can be a lot of work – but it's rewarding.
If you can't get bricks that are unanimous in size, try setting the ones you have in sand. This will give your vintage outdoor fireplace an aged look. Plus, sand is excellent at leveling out uneven shapes and sizes.
Focal Point Outdoor Fireplace
With the next outdoor fireplace inspiration on our list, we're going to disregard brick altogether. That is if you've already got brick.
If you have an outdoor patio that's constructed from brick, why not try designing an outdoor fireplace that isn't made of brick?
Here is where things get slightly confusing. Because most fireplaces and chimneys are made out of brick, try covering the brick entirely with stucco, hiding it. What we're trying to say is make your outdoor fireplace out of brick – so you can hide it and pretend it isn't made out of brick.
If the rest of your outdoor area uses brick, having a fireplace that's constructed slightly different will create an attractive focal point. You don't want everything to look the same – this way its distinguished from the surrounding walls.
If you place your outdoor fireplace close enough to a corner, you'll have a nook to store your firewood.
Grill Outdoor Fireplace
Grilling all summer long is a favorite pastime for a lot of people. It's fun having family time or friends over around the grill.
Why not add to the atmosphere by including a fireplace close to the grill? You can get creative with this look and include an overhead pavilion to provide a bit of shade in the summertime.
If your grill area is made out of brick, you can design your outdoor fireplace to match this look. When you want to grill in the wintertime, you'll have a nice cozy corner of the backyard to do so, without getting too chilly.
If you're going to construct your outdoor fireplace close to your grill, why not make the most of it and create additional storage? Between the grill and the fireplace, there can be plenty of space for storing items like your grilling tongs and firewood.
Extension Outdoor Fireplace
Similar to our first outdoor fireplace inspiration is the home extension fireplace. This is an outdoor fireplace that is attached to the exterior of your home, helping it to appear a part of the house.
If you've got a garage, a brick outdoor fireplace can blend in seamlessly on one of the outside walls. Try matching the shape of the arbor with the garage roof – both lines can run upwards against the horizontal weatherboards, creating a beautiful symmetry.
This design can also help to make the garage more of a background than a feature. Having a brick chimney against a stone fireplace also helps to draw the eyes up, admiring the height and keeping the attention on the fireplace itself.
With both stone and brick being used here, it's an excellent opportunity to mix materials and see how they complement one another.
Comparison Table
| Product Name | Image | Rating |
| --- | --- | --- |
| Shared Chimney Outdoor Fireplace | | |
| New Flame Outdoor Fireplace | | |
| Inviting Patio Outdoor Fireplace | | |
| Pool House Outdoor Fireplace | | |
| Porch Outdoor Fireplace | | |
| Freestanding Outdoor Fireplace | | |
| Romantic Candle Outdoor Fireplace | | |
| Dining Area Outdoor Fireplace | | |
| Vintage Outdoor Fireplace | | |
| Focal Point Outdoor Fireplace | | |
| Grill Outdoor Fireplace | | |
| Extension Outdoor Fireplace | | |
Looking at the Top 12 Outdoor Fireplace Inspirations
With an outdoor fireplace, you can spend more time outside.
You may have an outdoor area that you love sharing with family and friends. However, when winter rolls around this part of the home becomes barren. Reignite the atmosphere in those colder months by building your dream outdoor fireplace.
With our extensive list of the top 12 outdoor fireplace ideas, you're bound to find a match to suit your tastes.
Keyword: outdoor fireplace