Summer's here, and with it, party season. Your backyard is the perfect location for most party events in the summer, but sometimes it's hard coming up with ideas to get you started. We've pulled together a list of our favorite outdoor party ideas for your celebratory summer.
Birthday Parties
Everyone has a birthday every single year, and parties can all start looking the same. To help change things up, try some of these unique touches to make this year's birthdays in your family a little better.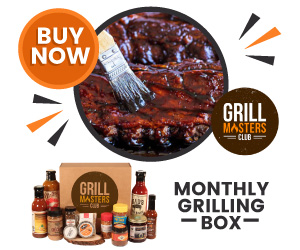 Surprise Party
The classic surprise party can be a great, fun event for your loved one. But unless you know what kind of party to throw, it's just going to be another pop-up and scream "happy birthday!" party, and nothing new.
Some ways to spice up the surprise include these fun ideas.
"This is Your Life"
You could create a movie viewing screen out of a white sheet, and create a video ahead of time, depicting the story of the birthday boy's life until now. Have some fun trivia games for afterward, and see who was really paying attention. Give door prizes for people who know the most unique things about the birthday boy.
Karaoke Surprise
If your guest of honor loves karaoke, you could rent a karaoke machine and set it up in the backyard. This is one of our favorite backyard birthday party ideas. It's simple, it's fun, and takes the focus so that you don't have to invent a lot of party games.
Dance Party
Another favorite backyard birthday party is the surprise dance party. Again, it's not going to take a lot of set-up or planning, so if your birthday girl loves to dance, this is a great way to go. Get a D.J., set out some snacks, and clear the yard for some dancing madness.
Children's Birthday Party
Of course, one of the most important days of the year is your child's birthday. Some great, non-traditional birthday party themes include:
Board Games
Throw a party that invites kids to engage their brains with board games, active games like Twister, or group games like Mafia. What kid wouldn't want to say he's had a Mafia birthday party?
Costume Party
Since its summer and outdoors, be sure to pick a costume theme appropriate for hot weather. We don't want any of the princesses melting away in their tulle dresses.
Role Playing Games
If you've got a kid into any of the role playing games, this is the perfect theme for her group of friends. They'll be encouraged to do something they love, along with eating cake and ice cream.
This one you might have to go to the nearby church parking lot for. A bicycle race party can be a great way for your kids to get active while having fun. Be sure to have lots of prizes for everyone, and make sure everyone goes away a winner.
Other Summer Party Ideas
Personally, we love summer parties. There's something magical about sunshine pouring into our backyards, inviting us to play and drink pretty cocktails and listen to upbeat music. Here are some of our favorite summer party ideas.
Pool Party
If you've got a great pool, you can throw your own pool party this year. But why not change things up a little with some fun elements to make it better than the others you've gone to.
Ice Cream Social
Why stop the chilling with the pool? Why not make it a pool and ice cream social? It's the perfect blend for a summer day full of kids. Or, if you're keeping it strictly for the adults in the crowd, make the party at night, toss out some sweet scented candles, and go for some alcohol infused ice creams that everybody will love.
Independence Day
Another great excuse for a pool party is the fourth of July. Pull out the grill, make some fun Independence Day themed recipes, and decorate the backyard in red, white, and blue.
Tea Party
One of the greatest parties of all time is the tea party. These summer parties have been around as long as tea has been. But since it's summer, create several batches of sun teas and iced teas to serve your guests instead. Toss in some fun umbrellas, fruit wedges, and fruit infuser cups, and you've got one of the most unique parties your guests will go to this year.
Your Best Summer Lies Ahead
Even if you're on a budget, you can use any of these ideas and tweak them to work for your family and home. If you don't have a pool, for example, take the crowd to the local pool, and have your goodies in the park outside.
If you've got a summer birthday in the family, throw a party. But if you don't, just celebrate anyway. Every day is a celebration.