There are several times of year where everyone wants to host an outdoor party. Events in your yard or at a park are an enjoyable time that can create great memories for both you and your guests.
However, no matter how much fun you have, you it can be a hassle to constantly break out your nice dishes or risk something happening to your good china every time you host a gathering.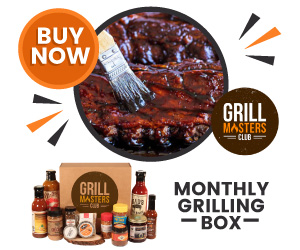 What Exactly is Melamine Serveware
Patio or yard parties are great, but they can be a bit hectic. That is where melamine serveware comes in.
In this blog, we'll discuss the various ways you can utilize this wonderful form of serveware.
Hard, Sturdy and Durable
Melamine, for those that don't know, is an organic industrial compound created from a mixture of melamine resin and strengthening materials. The hard plastic is wonderful in outdoor dishes because the strengthening process enables it to stand up to consistent everyday use.
Not only that, but Melamine is completely dishwasher safe. You can run it through hundreds and hundreds of cycles without it wearing down or chipping.
Even if you don't have or use a dishwasher, melamine's plastic-like coating cleans easily. In addition, as the compound retains heat, it dries much faster than standard dishware.
Outdoor Serveware that Won't Chip
When buying outdoor dinnerware, you want something that won't break. It is very easy for accidents to happen, especially in a crowded space that has children or pets.
That concern is the best reason to buy melamine dishes because they are extremely resilient. The substance is incredibly difficult to break. So much so that it can survive any scrapes, bumps, or drops.
While you may lose your pasta, your dishes will be fine.
Another bonus of the plastic is that it is almost completely resistant to scratches. Too often fine china gets scraped by silverware and loses its allure. Melamine naturally fights against such issues, giving you dishes that will look good for years.
If you want extra durability, or if you plan to often use your melamine outside, it is a good idea to pick dishes with a reinforced rim and foot. That gives them an extra layer of durability more traditional plates lack.
Perfect for Hot and Cold Food
Continuing on the topic of durability, melamine is also an insulator rather than a conductor. That is key because it means the substance takes a long time to change temperature.
That feature is fantastic when serving outdoors because your dinnerware will stay cool to the touch when serving hot foods like soup, stew or steak.
No longer do you have to worry about burns on yourself or your guests when passing plates or bowls around the table. This is also a great feature to have in a house or family with children.
That insulation is great for heat, but it works the other way as well. Due to the slow temperature change, melamine dinnerware keeps cold food chilled for extended periods of time. You can even put it on ice to keep certain foods cold while you prep outside.
Any Style, Pattern, or Color
It is easy to assume, because melamine is a plastic, that it looks tacky or cheap. Though there are some cases of that out there, a little research will lead you to wonderful melamine sets you can use any time of the year.
In fact, melamine comes in just about every single color, theme, and style you could ever want. There are traditional American bowls, plates, and cups, but it comes in Mexican or Asian inspired options too.
When searching, you will also come across melamine plates that are built to look like fine china or ceramic dinnerware. Certain companies create heavyweight and high-gloss luxury melamine as well.
Those options look a lot like porcelain (perfect for fancy gatherings and relaxed parties) but they are even stronger than more traditional options. The added weight simply gives them a nice feel that adds to their appearance.
Building on that, you can also find any pattern you might want to fit such a feel. Solid vibrant colors can go along with heavier dinnerware, while ones that look like fine china might have a more delicate pattern on them.
The Strongest Dishware Around
Melamine is one of the most useful break-resistant dinnerware materials on Earth, and it is especially perfect for anyone who likes to host outside. Where traditional options can look great, they also chip and are at the mercy of the elements.
You need outdoor dinnerware that can stand up to accidents and that can be knocked around. You never want your dishes to break, but there are many aspects of a party you can't control.
Rather than worry about your high-end serve ware, allow melamine to get you through your events hassle free.