What do you think of when you hear the words "linoleum flooring?"
Do you think of an un-renovated 1960's house with shag carpet in the living room and linoleum flooring in the kitchen?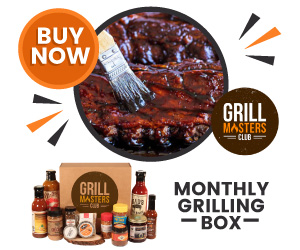 Do you have memories of your mom or grandma, on her hands and knees, waxing the linoleum of your childhood?
Do you think that linoleum flooring is the last type of flooring you would ever purposely choose to put in your house?
If you find yourself thinking any of these critical or disparaging thoughts about linoleum flooring, we urge you to push them aside and make room for some new information.
This is the perfect opportunity to keep and open mind and learn something new. You may even find yourself thinking about linoleum as a future flooring option for yourself.
What Is Linoleum Flooring Made Of?
Since linoleum flooring has been around for over 150 years, it's interesting to think about the fact that this was a very environmentally friendly flooring choice before people were so environmentally conscious.
Linoleum is made from linseed oil, cork dust, wood flour, pine resin, ground limestone, and pigment all pressed onto a backing of jute. Because it is made of these natural components, it is biodegradable.
The different colorings within linoleum come from mineral pigments – another all-natural ingredient.
History Of Linoleum Flooring
For those of you who like to understand the history of what you're putting in your house, we have some fun facts for you.
1. Linoleum Flooring Was Invented In The 1860s
According to FindAnyFloor.com, linoleum was invented by Frederick Walton in the early 1860s. In 1864, the first linoleum factory was started in England and by 1874 linoleum was being produced in the United States.
2. Linoleum Flooring Was Immediately Popular
Because of its durability and ease of care, linoleum quickly became one of the most popular flooring choices. And, it remained one of the most popular flooring choices until the 1950s.
3. Early Marketing Of Linoleum Flooring
Early marketing efforts in the United States by Armstrong Linoleum appealed to women of that era, as the ads focused on how comfortable the surface was and how easy it was to keep it clean. And, both of those were definitely true characteristics of linoleum.
However, there were also some ludicrous statements indicating that you wouldn't be able to tell the difference between linoleum and marble. Those claims ended up hurting the industry over time. And, as shared on JSTOR Daily, people began to feel that linoleum was "cheap, tacky, and overused."
4. Linoleum Floors' Popularity Faded In The 1950's
After WWII, vinyl flooring was developed and quickly became more popular than Linoleum. Vinyl was cheaper, and as surprising as it may seem today, Linoleum was seen as a luxury, according to FindAnyFloor.com.
5. There Was A Resurgence Of Popularity In The 1980s
Because of the "green" elements of linoleum floors, in the 1980s people began to appreciate linoleum once again.
And, while the primary ingredients and methods of creating linoleum hadn't changed much, manufacturers had started putting an additional coating across the top, eliminating the need for the periodic waxing that was one of the original downsides of linoleum.
Linoleum Today
Linoleum flooring tends to be overlooked by most home buyers or builders today, in part because of the reputation it gained more than 60 years ago.
But, little by little, people are coming to appreciate linoleum once again. And, today, there are three different ways you can get your linoleum.
Linoleum Sheets
Sheets of Linoleum that are 6.5 feet wide are commonly used, although they do need to be installed by a professional. Here are some details we found about the installation from This Old House.
"Sheets 6½ feet wide and backed with jute can be laid over any properly prepared level subfloor, above or below grade, as long as no moisture can penetrate. After being glued down with a water-based adhesive, sheets are flattened with a 100-pound roller. Keep the floor clear of heavy furniture for three days to avoid creating dents."
The linoleum sheets cost between $4 and $6, and the cost of installation will be an additional $2 to $4 per square foot.
Linoleum Modular Tiles
These tiles are available in 3 sizes: 10 x 10 squares, 20 x 20 squares, and 10 x 20 rectangles. The edges fit together so snugly that you have to really look close to see them.
The linoleum tiles also need to be installed by a professional using the same method described above with linoleum sheets.
The linoleum tiles have a similar cost to the sheets, costing between $4 and $6, and the cost of installation will be an additional $2 to $4 per square foot.
Linoleum Click-Together Tiles
These tiles are available in 2 sizes: 12 x 12 squares and 12 x 36 rectangles. This is the one kind of linoleum that does not need to be installed by a professional, but instead can be done by anyone inclined to "do it yourself."
The pieces fit together with tongue and groove and are not glued to the floor. And, according to This Old House, these tiles can even be used if the subfloor isn't entirely even.
The click-together tiles cost a little more than the other types of linoleum, between $7 and $9. But, if you do it yourself, the installation will just be a bit of your own elbow grease.
Both the modular tiles and the click-together tiles can be used to create multi-colored patterns if don't want a solid color throughout your room.
Caring For Linoleum Flooring
Taking care of your linoleum is much easier now than it was 100 years ago. Your particular manufacturer will likely recommend a PH-neutral cleanser that can be used with a damp mop.
The water-resistant coating on the linoleum will likely last about 5 to 8 years, depending on the traffic patterns in your location. So, plan on needing to refresh that coating at that time.
If you care properly for your flooring, linoleum can last 20-40 years!
Disposing Of Linoleum Flooring
If you've bought a fixer-upper that needs some fresh flooring and you've decided to get rid of the old linoleum flooring, we have good news for you.
As stated earlier, linoleum is biodegradable. So, there are a few eco-friendly ways in which you can dispose of it and it won't hurt the environment at all.
We consulted E-Cycle Environmental for some ideas to share. We don't recommend doing the following items yourself. Instead, find a recycle or disposal location in your area that will do it for you.
Linoleum can safely be burned, so if your area has an incinerator, it is safe to take your old linoleum flooring there. What's best is to use a waste-to-energy incinerator, so that what's left after burning the linoleum can be used for energy.
If your city doesn't have an incinerator, don't worry. Linoleum is also compostable. As it gets broken up and added to other compostable items, it won't release any harmful substances into the ground or the air.
Linoleum Flooring VS. Vinyl Flooring
People often use the terms linoleum and vinyl interchangeably. And, many don't know that these are two different types of flooring.
In the 1960s, vinyl started to become more popular than linoleum because it didn't need to be waxed regularly. While linoleum no longer needs that same level of care, people still consider vinyl to be lower maintenance.
This Old House calls out some of the most obvious traits about vinyl. Some of the positive elements are that it is low maintenance, DIY-friendly, waterproof, and offers vibrant colors.
Some of the more negative elements are that it is made from nonrenewable materials, it's not recyclable, it may off-gas volatile organic compounds (VOCs), and the colors don't go all the way through.
Some reasons you might choose linoleum over vinyl is that it is made from renewable materials, it is recyclable, the colors go all the way through the material, and it has the added plus of being naturally anti-microbial.
Choosing The Right Linoleum For You
Now that you've read this, we hope your mind is now more open to the idea of potentially using linoleum in your home.
Based on your own level of comfort with do it yourself projects, you can decide if you want to go with a professional or if you're ready to tackle it yourself.
Plan your colors and pattern in a way that the flooring will complement the other aesthetics of your home. With about 170 pigments available, the possibilities are endless!
Last update on 2021-10-05 at 08:45 / Affiliate links / Images from Amazon Product Advertising API