It's time to remodel your kitchen, and that means you're looking for ideas to help make your kitchen perfect for your upgrade. If you've already got the whole kitchen designed, you may already have the kind of material and basic look in mind, but you might still be looking for the right touch to complete it.
Whether you've got it all planned out, or are just starting the search, you'll find the below ideas for kitchen backsplashes may offer the ideal solution. Take a browse and see if anything sparks your interest.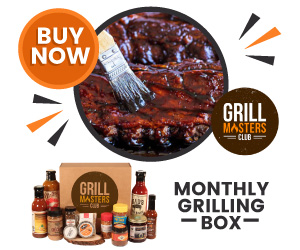 Ideas for Your Kitchen Backsplash
There are tons of ideas out there. We've scoured the internet looking through Pinterest posts, DIY sites, and remodeling places for these fantastic ideas to help you narrow down the list in your own search for the perfect kitchen backsplash.
Classic and Vintage Kitchen Backsplash Styles
If you're into the vintage or retro kinds of looks, you might want to look into these kitchen backsplash ideas that take their cues from old time kitchens and add modern twists.
1. Pressed Tin Backsplash
The first time I ever saw pressed tin was a ceiling at a stand alone restaurant somewhere in Arizona near the hotel where I was staying. As it turns out, you can use these classic tin tiles for a number of projects in your home, including beautiful, easy-to-clean backsplashes.
For the most interesting and beautiful looks with tin tile backsplashes, try pairing the materials with either muted tones, like gray and olive, or with warm colors that will complement the tin coloring.
2. Vintage Tile Backsplash
Beveled tile in a stacked bond offers a clean, 1950s style kitchen appearance for fans of the modernization of that retro era. You can use vintage style appliances, countertops, and retro décor items to top off the look and feel.
3. Beadboard Backsplash
If you're going for a simple, classic vintage look, you can go for the casual beadboard paired with painted cabinets. You can use gloss or semi-gloss paint on your backsplash to make it easy to clean, and then be sure to seal the wood to protect it against moisture.
There are easy to follow instruction videos and tutorials for installing these simple backsplashes available for you do-it-yourselfers.
4. Professional Grade Backsplash
If you're looking for a classic, clean look in a high volume home kitchen, you should definitely consider the professional grade backsplash made of stainless steel. These backsplashes are easy to keep clean and sanitized, and add a sharp, professional, and modern look to any kitchen.
This particular style of backsplash is also ideal for anyone into the décor themes from the industrial revolution era.
Stainless steel backsplashes can be paired with a host of industrial décor items, clean countertop designs, and warm turn-of-the-Century items with that vintage feel that's been modernized and cleaned up.
Eco-Friendly Kitchen Backsplashes
If you're in the mindset of saving the planet, you could try any of these recycled and reclaimed materials backsplash ideas. You can use all kinds of materials you've probably never thought about before, including bottle caps, reclaimed wood, upcycled bricks, and even upcycled glass bottles.
5. Recycled Glass Tile Backsplash
You can easily find dozens of colors in recycled glass tiles that would be suitable for your kitchen color scheme. You can find both matte and glossy tiles that will match your theme, and come in a variety of shapes, and sizes.
Try piecing together these recycled bits of glass to create a mosaic look, pattern, or solid color kitchen backsplash that will catch the eye.
6. Upcycled Brick Backsplash
There are a lot of things you can do with upcycled bricks, including glazes for altered colors. Look for bricks that have been cast aside from old buildings and projects, and hand them over to your crew for glazing with whatever color you'd like, or do it yourself.
Reusing bricks not only looks amazing, but you help save the environment by preventing more pileup in landfills.
7. Reclaimed Wood Backsplash
For a warm and inviting rustic touch, use reclaimed wood panels from old barns, old buildings, and various other sources. Be sure to get the wood treated for water, insect, and damage decay to avoid any potential issues that might come up otherwise.
8. Vintage Bottle Caps Backsplash
If you're going for a fun, vintage sort of feel, you can create a really unique look with collected vintage bottle caps.
Try sites like eBay, Oldstuffonly.com, and Bottlecapco.com to find collections of vintage bottle caps to incorporate into the backsplash. If you're picky and only want certain caps, you can dig through several lots and weed out the rejects before handing the caps over to your contractor.
9. Upcycled Glass Bottles Backsplash
Outdoors in Guatemala, and similar locations, you might wander through a neighborhood on San Marcos and discover fences constructed of chicken wire and filled with glass bottles, end out, and mortar filling the gaps.
We love the idea of translating this idea into a chunky, colorful, and environmentally friendly concept for your kitchen backsplash. Save up bottles after you drink your wine, beer, or soda, along with colored olive oil, essential oil, or other items, to collect the bottles you'd like to be incorporated into your backsplash.
You can also scour the internet for used bottles on sites like Craigslist's free section, eBay, or Freecycle. Look in thrift stores for others, and if you're part of a social club, church, or other gathering, let people know you're looking for glass bottles to use for your project.
Color-Based Designs for Backsplashes
Some of us are more color-oriented in our themes than a particular style or era. These color-themed options are for folks like us.
With color combination suggestions, to ways of working with colors, you'll find these hints and ideas bright and interesting for your color-themed home.
10. Blue and White Farmhouse Backsplashes
If you're working with a farmhouse style kitchen, you can try something like a blue and white backsplash to keep the subtle charm in place, while adding splashes of cool color for beauty. You can tile the walls with a blue and white, or teal and white, pattern for added texture, while still keeping things simple.
11. Black and White Rustic-Modern Backsplashes
For a unique, modern-rustic look, you can use a variety of textures for your surfaces and spaces to add a lot of character and interest. Try using a solid white tile backsplash with a black countertop, or visa versa, with rustic touches, like industrial sconces, fixtures, and vintage industrial décor.
12. Monochromatic and Bold Backsplashes
Find a deeply colored tile pattern, like chocolate brown and white diamonds, to create a bold, singular look unlike any other. Pair this backsplash with warm colors in solid colored countertops, wooden cabinets, and appliances in the lighter shade used in the monochromatic look.
13. Bright and Colorful Backsplashes
For those of you who love bright, bold colors like I do, a mosaic of colorful tiles, patterned tiles, or designs in the backsplash. Choose the colors you love, and match the options to your other kitchen elements.
For example, if you happen to love red and have an amazing red KitchenAid stand mixer you want to keep on display, find colors that complement and blend with that mixer.
Go for primary colors for a bold, exciting look, pairing together backsplash, countertop, décor, draperies, and other significant pieces.
If you'd love the bold look, but want to go for a more singular look, choose two colors to work with instead, plus a shade of white or off-white to keep things brighter and less busy.
14. Warm, Earthy Toned Backsplashes
For a more Mediterranean look and feel for your kitchen, try an intricate patterned backsplash of warm, rich colors in two tones. Pair these colors with earth-tones appliances and accents throughout to really bring out the backsplash colors.
15. Pastel Shades for Backsplashes
For those who love color, but don't want to go so bold as a rainbow collage, you can try subtle pastel patterns and designs crafted with square or diamond tiles for your backsplash.
To add hints of bolder colors throughout, you can add a few well-placed brighter colors that fit within the scheme of the pastel shades you've chosen.
You could also consider creating a color gradient ranging from very subtle, pale pastel tiles to deeper shades of the same color.
This can be done in a horizontal scheme, or more interestingly, working out from a corner and moving upward and outward in a more diagonal direction, as if the colors are bursting out from the corner.
16. Green Tea or Latte Themed Backsplashes
If you love a good, hot beverage, whether coffee or tea, you can use the colors associated with your favorite hot drink to create the theme and color choices for your kitchen.
For someone who loves coffee, for example, choosing shades of chocolate, crème, latte, cocoa, and white make for a beautiful inviting space.
If, however, you're like me and prefer a good cup of green tea, find shades similar to the tea leaves you brew, and craft a design out of these shades of artichoke, avocado, fern, forest, laurel, and even mantis green to draw attention to your favorite cuppa.
17. Sports Team Colored Backsplashes
If you're a huge Greenbay Packers fan, follow the Florida Seminoles, or devote yourself to the Cubs, you could always consider a fun touch in your kitchen that suggests your loyalty.
Find tiles or mosaic pieces that align with your team colors, and craft a design that either shows the emblem of your team, simply display the colors.
It's also possible to incorporate sports team memorabilia into the backsplash itself, if you have some items of lesser value. You may be able to purchase pre-made tiles with your team's emblems, or you could acquire stickers or patches and create your own tiles using an online tutorial.
18. Grey Tile Backsplash
If you're less into the flashiness of sports colors and rainbows, you could try the simple contrast approach. A backsplash made of gray tiles with contrasting white grout make for a classy, traditional look.
Or, if you'd prefer a more modern like, try an off-set pattern, with a matte finish and extra narrow shape.
Other Backsplash Ideas
A few other ideas that don't fit specific categories include the below.
19. Customize Designed Backsplashes
If you've got the budget and desire, you could have a custom-made backsplash designed and installed in your home. We've seen some real beauties, including vine-inspired blue and white designs, rainbows, and other nature themed backsplashes.
Ultimately, if you think of your backsplash as a mural, you can get someone to create just about anything you'd love to have in a sort of mural form.
20. Slanted Line Backsplashes
Using the classic subway tiles, you can go a different direction from the traditional horizontal patterns. Using the tiles to create a Chevron pattern, you use the same materials as a standard backsplash, but with a unique twist.
You can create this design with all tiles the same color, making the Chevron pattern more subtle, or you can go with color patterns to add some pops of color to the kitchen.
21. Illuminated Onyx Backsplash
One of the most beautiful stones used in construction is onyx. This stone comes in a variety of colors ranging from black to pink, and pretty much everything in between.
To make your onyx backsplash really stand out, though, you'll want to have the stone illuminated from above. This will also make clean-up and cooking easier with the added light.
Your Perfect Kitchen Backsplash is
Waiting to Be Discovered
As you remodel your kitchen, one of the most important areas you'll focus on is the backsplash. Your kitchen backsplash not only protects the walls and makes for easier clean-up, but it also adds color, beauty, and a certain depth to the décor in your kitchen overall.
The right kitchen backsplash can make or break the kitchen. So, whether you're into eco-friendly kitchen options like reclaimed wood and colored glass bottles, or you're more into the vintage style of the classic farmhouse, you're sure to find something stunning that will uniquely suit your taste and style.