You've been waiting your whole life for this special day. You've probably been daydreaming about it since you first saw Cinderella, or even started planning it when your first big sister got that sparkler on her hand. You wedding day is supposed to be the most beautiful day of your life.
And if you're planning an outdoor wedding, the last thing you want is for the rainclouds to roll in at 5 a.m. on the big day. But you're smart — you planned for inclement weather. You're going to be outside, but you're having one of those beautiful tent weddings.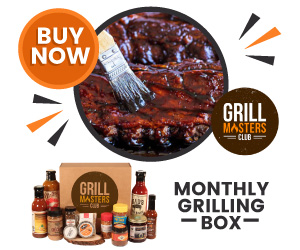 Tent Wedding Ideas
Of course, your ideal is out, under the open sky with sunshine and just enough clouds to make for perfect pictures. But because you're smart enough to know that the weather man doesn't ask your permission before allowing the clouds to come, you need a tent, just to be sure.
Besides, a tent gives your guests a cooler place to chill in the shade while they wait for your grand entrance.
Here are some of our favorite ideas for tent wedding receptions and ceremonies.
1. The Natural Rainbow Wedding
Because you're outdoors, you can take full advantage of the flowers, trees, and other plants and landscaping surrounding your tent. Each of these plants adds pops of color, and natural beauty that you don't have to work at.
For underneath the tent, you can add potted flowers to line your aisle, or if only your reception is taking place in the tent, you can create a sort of boundaries for your party by using small pots of flowers and luxurious green plants around the edges.
Add in colorful flowers in your center pieces, or, if you're not feeling the flower thing, create or purchase brightly colored center pieces made up of feathers, fans, flameless candles, and mirrors to add an elegant, unique hit of color at each table. Make sure to mix up the colored items used for each center piece to create the most unique look that your guests will talk about for ages.
2. A Light Focus
Tents add the ability to really focus on your lighting scheme for your wedding. You may choose to go simpler with the rest of the décor because of the options your lighting gives to simple beauty. Try any of these lighting ideas to get that wow factor in photos for your evening wedding.
Chandeliers of any type
Hanging lanterns
Large candles on mirrors with a single white flower on each table
String light nets draped across the ceiling
Dangling Mason jar solar lanterns
Colored fabric filters—use colored, sheer fabrics to filter lights into and around the tent
Woven ball lights
3. Get International
If you love a particular country, or are going away for your honeymoon, you could always consider using your tent for the perfect backdrop to your international dance party. Use that airy feeling that a tent provides to add elegance to any Morrocan themed dining experience, adding in Morrocan style lanterns or floor cushions at short tables.
Love Paris? Create your own chain-link fence wall and imitate the Love Lock Bridge in the most romantic city in the world. Invite your guests to come prepared with their own love lock, or, better yet, put out a collection of locks for your guests to sign and attach to the fence as your own unique guest book.
4. Lap of Luxury
If you've got a lot of elderly family members attending, or just know you're going to want to relax somewhere comfortable for a while, try adding in some comfortable seating spots throughout your wedding tent reception hall.
Find some luxury sofas to rent for the occasion, or scrounge the antique malls for the perfect pieces. These pieces then become a part of your décor in your new home after the honeymoon. This is a perfect way to incorporate your wedding day into the rest of your life together.
Don't Forget
Make sure that you have plenty of lighting along pathways if your reception is going to cross into the darkness. Your guests should always feel safe and comfortable as they move about or depart. Since some of your guests may be a little tipsy by the end, this is especially important as they'll need extra help navigating back to their cars.
You may also wish to hire some extra hands just to help make sure people are safely escorted to their rides, or, better yet, hire some designated drivers to get your party-goers safely away from the steering wheel.
Your Perfect Tented Wedding
Take the best ideas and put them to use. Create that beautiful tent environment, as only you, the bride, can. But don't forget to enjoy your big day. Walking away being married to the love of your life is what will make your day perfect. Having a dry tent to hang out under while you dance helps.