There are many fun activities you can put on during the summer. Backyard events, pool parties, and camping trips are all wonderful ways to take advantage of the warmer months.
However, when it comes to putting something on at your own home, few activities are more fun than ice cream sundae bars!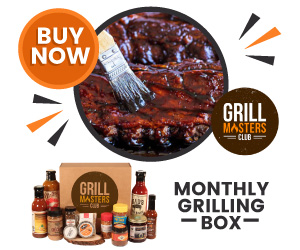 Everyone loves ice cream on a hot day, especially when their treat comes with various exciting options. No matter how old someone is or what they're at your house for, it is almost impossible to dislike being able to customize and create a tasty frozen dessert.
Ice Cream Sundae Bar – A Flavor for Everyone
There are many parts to a great sundae bar. The first is ice cream flavors, which you should always customize for both your own taste as well as the taste of other people using the bar.
Try to have a few popular options, if possible, and then throw in a more interesting option as well. Everyone loves to choose between chocolate, strawberry and vanilla, but what about mint chip or rocky road? Sundae bars should be fun, which means you can branch out as much as you want.
However, you also don't need to feel pressured to get too many flavors. A few basics options with a small twist is a good way to go.
The Importance of Sauce
Right behind the ice cream, comes the sauce. There are many different sauces out there and, like ice cream, you should do what you can to include a range of options.
The big three sauces are hot fudge, caramel, and a fruit flavor of your choice. Most people normally gravitate towards strawberry, but you can use options like pineapple as well.
You also have the option of creating your own homemade sauces. These are generally more work – but making a cherry or homemade raspberry sauce also helps take your sundae bar to the next level.
It is best to serve smooth sauces (typically non-fruit ones) in plastic squeeze bottles. Chunkier ones can be served from bowls.
Add in a Bit of Crunch
Sauces are fantastic, but smooth caramel or fudge on top of smooth ice cream can be a bit repetitive. To mix that up, you want to make sure your sundae bar has a bit of crunch.
There are many ways to go about that, and all of them come with a nice bit of extra flavor.
Candy pieces go great on a sundae. You can get small candy like M&Ms or gummy bears (which are perfect for kids) but you can also chop up bars into small bits and then set them out in bowls. Crumbled cookies work toward that end as well.
You can also serve chocolate, butterscotch, or mint chips, as well as chopped nuts. Walnuts are the most common type of nut, but cashews and almonds also taste great. You can either chop the nuts yourself or you can buy pre-chopped ones from the store.
Decorating Your Bar
When making a party sundae bar, it is easy to only pay attention to the flavors. While those are important, you can go beyond such options to create a complete and appealing presentation.
For instance, pre-scooping ice cream and serving it in mason jars, or serving toppings from decorated bowls can give the bar a nice look. You can serve toppings from special jars or muffin tins as well.
Small signs to label your ingredients can also go a long way.
In addition, you can dress up whipping cream by serving it with paper wraps and, for the adventurous, you can make chocolate or waffle cone bowls. These small additions go a long way towards making your bar stand out.
The Finishing Touches
Of course, no matter how reserved or crazy your spread is, you need to make sure that your bar has all of the small add-ons that help finish sundaes.
Sprinkles are a great way to ensure the finished products look fun and festive, and of course you want to have cherries for the top.
Not everyone will choose to use such options – but having they available is an important part of creating a perfect bar.
Getting the Most out of your Ice Cream Sundae Bar
Everyone loves ice cream, and that love only increases as they can customize and build their own sundae. A sundae party is one of the best events to hold during the summer.
Though many people think they are only for kids, the spreads work for people of all ages and events of all kinds.
As long as you go over the above steps, understand your ice cream and toppings, and figure out how to put on a good presentation, you'll be able to create a bar that everyone will enjoy.