One of the coolest features at any playground or park is the music station. Some of these have musical bells, marimba type ladders, or drums designed to engage your child in creative play. Of course, getting to the park can be difficult sometimes, especially if you're outside the city limits. But it's important for your kids to get outside and play, and engage their imaginations.
Why Kids Should Play Outside More
There are a host of reasons that playing outdoors is good for your kids. Here's a short list to get you started as you think about how to help your child's health.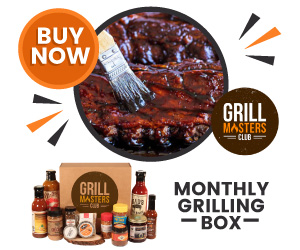 For Their Mental Health
Playing outdoors can help foster mental clarity, focus, and those big imaginations that kids have. Playtime in tree-houses that become pirate ships, and music areas that become symphony halls can help your child grow emotionally and mentally.
For Their Physical Health
Playing outdoors naturally gets people more active. There's more open space, which means running farther is an option, and there's more fresh air with which to fill up those lungs. Obesity is one of the largest issues plaguing the health of children, and inactive play time like watching television or playing video games only increases this problem. Plus, increased Vitamin D levels from sunshine will help reduce your child's risk of Diabetes, and heart disease.
For Their Vision
Spending time outside can actually help prevent kids from developing myopia (nearsightedness). The exposure to natural light, fresh air, and natural activity presented by the outdoors may all be a part of this picture. Studies conducted in various schools showed that kids who played outside had lower rates of nearsightedness than those who remained inside most of the time.
For Their Immune Systems
Studies indicate that being outdoors more can also improve the immune system of both adults and children. A little dirt is good for preventing issues with allergies, sensitivities, and more, as kids grow and mature.
For Your Mental Health
All good parents know that their kids drive them crazy from time to time. It's okay to admit it. You're human. And sending your kids outside to play in the safety of the backyard is a good thing for them, and for you. Taking a break when you're overwhelmed or frustrated is good. Sending them out to play in the fresh air and sunshine while you breathe is even better. Healthy parents make for healthy kids.
How to Build an Outdoor Music Station
One of the most helpful things you can do for your kids is create targeted play areas in your yard, especially if getting to the park isn't a frequent occurrence. Sure, you can give them a swing-set or tree-house, but a great addition to those, or instead of those, is an outdoor sound wall. Here's an easy-to-follow how to on making a low-budget DIY outdoor kids music station.
1. Gather Supplies
For this low budget outdoor sound wall, you'll need a combination of the following items.
A large board treated for outdoor use
Two solid wooden posts or old railroad ties
Used pots, pans, whisks, metal spoons, or other weather-proof kitchen items
Old metal or plastic coffee cans
Weatherproof twine
Old metal teaspoons
Large jingle bells
2. Gather Tools
You'll need the following tools and fasteners to put together your outdoor sound wall.
A drill
Drill bits
Screws
Eye hooks
Pliers
Wire
Bolts
Post hole digger
Cement or pea gravel and dirt
3. Create the Frame
Using those bolts, attach the large board lengthwise between the two posts. This is your simple frame.
4. Bury the Posts
You should bury about one-third of the posts. Then you'll either pour cement into the hole to set the posts in, or you can fill the holes in with pea gravel and dirt to secure them in place.
5. Create the Instruments
This is your time to get creative. Use bolts, wire, hooks, or twine, or any of the other supplies you found to create bells, rhythm boards, drums, and anything else you can think of to tap, clang, drum, or ring to create a musical sound. If you're feeling creatively dry on ideas for the instruments, check out sites like Pinterest for suggestions.
6. Mount the Instruments
Using the eye hooks and screws, mount the instruments in a pattern that leaves enough space between items that your child can maneuver and play easily.
Let the Fun Begin
Once you've crafted your kids' music station using this DIY how to, sit back, grab a book, and enjoy the outdoors while your kids bang on drums and bells just for them. You'll feel more relaxed, and they'll be learning, growing, and having fun, all at once.