There are a lot of dos and don'ts for parties and other forms of entertaining. Of course, many of the old thoughts have glided away with the past, and a new faux pas has risen. But, whatever your standards are, the basics of entertaining people remain.
How to Entertain People
When you think of entertainment for a group, you often think of parties. Parties can entertain people through a host of themes and activities, and therefore, are one of the best options for en masse entertainment on a budget. Some of our favorite party ideas include these unique, creative twists on classics.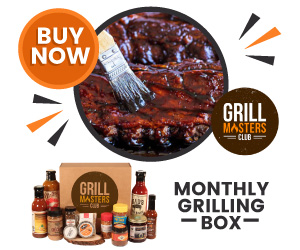 1. Garden Planting Party
A typical garden party includes things like dining outdoors in the garden, sipping tea, eating cookies, and enjoying great music. A fun twist for this kind of party is actually allowing your guests help you plot out your garden for the year. This needs to be thrown early on in the spring, or if you're doing non-summer plants, you can invite guests over for a summer planting party.
Put out enough signs for each guest to have one to three signs for choosing and placing plants. Each sign should have the name of one plant you expect to plant this season, along with a blank space below for the name of the "planter." Encourage your guests to add any advice or thoughts about the given plant, or any fun anecdotes they might add about their own gardening experiences.
2. Block Party
One of the greatest memories from childhood for some of us is the old classic: the block party. This kind of party will take more planning than the average shindig, but it will bring together your whole block. Set a couple of meetings, and then assign each home owner the role of decorating and setting up their own yard for the big day.
Each home owner can choose which lawn games to have, what snacks and foods to offer, and any other fun activities or treats that can be shared by all.
Encourage each home owner to make all activities and foods kid friendly, with perhaps one house taking on the responsibility of setting up a grown-ups only zone, if your block wants to have some booze available.
How to Entertain House Guests
Most house guests love meeting your circle of friends. Since they don't usually live nearby, they can sometimes feel out of the loop on your world, and getting to know your friends a little bit can help to change that.
For this purpose, we recommend throwing a dinner party.
One great thing about throwing a dinner party for a house guest is that you don't need a special occasion. In fact, your guest coming for a visit is the special occasion. Throwing a dinner party just for Great Aunt Mabel or cousin Delilah is one of the most honoring things you can do to both entertain her, and to show her how much you care.
Some fun twists on dinner parties to throw for your house guest could include any of the following ideas.
1. International Food Night
If your house guest comes from a culture other than your circle of friends, a great way to honor your guest could be through throwing an international food party. You can either choose to make recipes solely from your guest's home land, or you could provide a variety of dishes from a variety of nations, with information about each country as you serve the items.
A fun twist for this is to invite your guests to bring along a dish or beverage that represents their own culture.
2. Unique Gifts Themed Dinner Party
This is a fun opportunity to give out unique gifts that your guests can use immediately, and help them to get to know your house guests. Choose a unique gift to give your guests that speaks of your house guest's character, culture, hobbies, or anything else that might help open conversations between your guests and your party goers.
3. Instagram Dinner Party
This is a great option for your house guest if he's an Instagrammer. Not only will you provide your house guest with great party pictures, but a host of new social media connections.
To make the party Instagram worthy, set up a photo booth with props, costume pieces, and fun backgrounds that work great for Instagram posts.
In addition, put out a guest book specifically designed for the occasion: a book for your guests to sign with their Instagram handles and favorite hash tags to follow.
Get your Party Started
Now that you've seen some great ideas for party planning, you can get going on pulling together ideas. Make time to find decoration ideas, recipes for unique treats, and the perfect party invitations.
If you're still struggling for ideas, you can always use the search term "how to entertain someone" for additional thoughts on entertaining ideas for your friends, families, and other house guests.