It's time to get out the work gloves, and start getting your backyards ready for the season. And this year, you've decided to add on a deck. You've heard that Cedar is one of the best woods, so you've gathered your supplies, followed the instructions, and added on a magnificent deck, worthy of the front cover of Better Homes & Gardens Magazine.
Well, it's ready except that last couple of steps, like staining the wood, and setting up the lighting kit.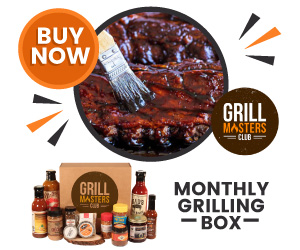 How to Apply Stain
Staining Cedar is similar to staining other woods. Whether you're staining a Cedar Arbor, Cedar Trellis, or a larger project like a Cedar deck, these simple steps should do the trick.
1. Get your Supplies in Order
The first step to any project is knowing what you need to complete the project, and get the supplies in order. For staining Cedar, you're going to need the following items.
Sander — for smaller projects, a manual sander is fine, but for larger projects, like a deck, you're going to need a power sander
Replacement sand paper
Shop vacuum — for large projects
Pre-stain conditioner
Stain applicators — brush, rag, or foam pad, depending on the type of stain you're using
Stain sealant
2. Sand it All
The next step is sanding your cedar. You're probably going to want to use two different grit levels to get the perfect sanding job. For a rougher finish, you'll use a lower grit number. This is not recommended for anything feet, hands, or other bare skin will come into contact with, at least not as the only sanding job.
But, if you do a once over with a lower grit sandpaper, you can eliminate the major blemishes on the wood surface. After that is completed, switch over to a higher grit count to smooth out any sharp edges and rough textures.
As you sand, work the sander in the direction of grain.
3. Clean the Wood
If you're cleaning off a freshly sanded deck, grab that shop vacuum to suck up all the dust. Otherwise, dust off the residue into a trash can. Your surface will need to be clean before preparations can continue. Be sure to use a brush on your wood, however, rather than a plastic tube or hose which may scratch up your sanding job.
4. Wet the Wood
Getting the wood wet before applying a pre-staining conditioner can help eliminate any repeat steps. The water will raise the grain of the wood, which helps to prepare it for the stain.
5. Condition the Wood
After the wood is wet, and the grained is raised, you're ready to apply the stain.
Read your instructions completely before conditioning. Be sure to apply the conditioner with the recommended type of applicator. Generally speaking, though, a cheap paint brush will do the trick. Apply the conditioner with the grain.
6. Apply the Wood Stain
Wait about 15 minutes after applying the wood conditioner to apply the stain. Use the correct applicator for application.
Types of Stain
Gel Stain
Oil-Based Stain
Water-Based Stain
Wood Dyes
Pastel Stains
Pigment Stains
Your stain packaging should tell you which kind of applicator to use. If not, you can always use a natural bristle brush or rag to apply. Whichever kind of applicator, apply the stain with the grain, as well as against it, making sure that you get a complete, even coating on the wood.
7. Wipe Off Excess Stain
Use a clean rag to remove all excess stain from your wood. Otherwise, you'll wind up with lumps or blobs of stain in unsightly places.
8. Seal the Stain
After you've finished wiping away all excess stain from the deck or trellis, use a wood sealant or polyurethane to seal the wood and stain against inclement weather. Again, follow the directions on the packaging, and use the applicator types suggested by the manufacturer.
9. Clean Up
Now that you've finished staining your cedar, be sure to completely seal any leftover supplies like the stain, conditioner, or wood sealant. You may need to do touch ups here and there, but you also don't want to risk any of these chemicals being spilled onto your grass or getting opened by the kids during treasure-hunt-in-the-garage hour.
If you finished off any products, completely seal the containers you're getting rid of, and dispose of according to proper methods.
Clean your brushes or rags appropriately, or dispose of them in an air-tight container to avoid fumes.
Enjoy Your New Deck
You've earned this moment. The construction is done. The stain is dried and protected. You got the kids to hang Christmas lights and Japanese lanterns on all of the posts. Your deck is ready for summer. Be sure to get out there and enjoy the fruit of your labors.