Gazebos are great places to hold outdoor gatherings. You can spend time in them during a barbecue or party – and they are also great spaces to lounge by yourself and they make wonderful spots for your friends and family during the summer time.
If you're looking for a gazebo, this article will walk you through the different types and materials you can choose from.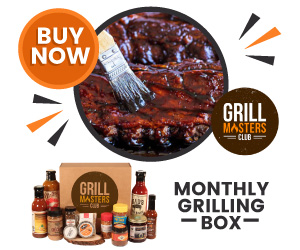 How to Find the Perfect Gazebo for You
When looking to get a gazebo for your yard, you have many options to choose from. Though what you pick largely depends on your own style, need, and taste, it always helps to make an informed purchase.
This article will help with that by covering some of the most popular gazebo styles out there and showing what makes them all unique.
Open Pavilion Gazebos
The first design to cover is a pavilion gazebo. This style comes in a pleasant octagon shape that looks great in both gardens or backyards.
Every gazebo type has its benefits, and the plus of this one is air flow. The pavilion design allows fresh air to come in from all sides, giving you a great way to enjoy warm nights or sunny days.
Also note that, while these are commonly built with eight sides, they are also available in both rectangular and oval shapes as well. You can further customize them by selecting wood or vinyl, as well as a single or double roof.
Old-School Victorian Design
Another great outdoor gazebo is the Victorian. As with houses built in the same style, this type has an old-time feel that comes with a lot of style and grace.
This style has a lot of intricate, curvy details throughout the beams and wall panels. For that reason, it tends to stand out much more than other more modern options. If you want something to set your yard apart, this is a good way to go.
While many people purchase this style to go with a Victorian home, their unique appearance helps them fit into any yard.
The Pros of Rotundas
Though functionally the same design as the two above options (a round structure with open sides to let in air) rotundas are different in their aesthetic appeal. These gazebos are circular and are crafted in the shape of a dome.
Unlike other styles, you purchase a rotunda for the look more than anything else. As a result, they are a great way to add a bit of extra flair to your home.
They are not the most common gazebo type out there, but rotundas have a classical that can be hard to find in today's world.
Pergolas: A Gazebo without Floors
While the above three options are all the same from a use standpoint, pergolas are distinctly different because they come without floors.
Rather, the colonnades support a series of rafters. That gives them a nice open look, but you also need to be careful because they offer no protection from the rain or scorching sun.
For that reason, it can be a good idea to buy shade for a pergola. That will help you enjoy hot summer days without succumbing to the powerful heat.
This style is also great for people who want to blend their gazebo into their yard. That is because you can spice them up with flowers or vines for a much more rustic and natural feel.
Gazebos for the Road
The final gazebo type in this guide is portable ones. These gazebos, as their name suggests, are not stationary and they are typically made from tent materials for easy set up and tear down.
These are perfect for those who want to spend time outside without having a permanent structure in their yard or patio. They are great for picnics or family gatherings as well.
Most high-end portable gazebos give you ample protection. It is easy to worry about using them in areas with bugs or weather, but almost all of them are UV resistant and waterproof. Many also have tightly woven mesh that prevents any annoying insects from getting inside.
Portable gazebos come in many forms and, depending on what you decide to go with, they also have a range of fantastic upgrades like umbrella frame panels to create an even better experience.
If you want a gazebo that can move with you, or if you're somebody who spends a lot of time camping outdoors, this is one of the best options available.
Lounging Outside in Style
Gazebos are a wonderful addition to any home. However, you never want to go into a big purchase blind. As long as you know and understand the different styles listed above, you should be able to discern both what you want and what you don't.
Not only do you have the options laid out here, but you can also get a patio gazebo or pick up gazebo kits to build your own. Either way – your new gazebo will be a wonderful addition to your yard!