Designing a garden is best done when you have an overarching theme in mind. Themes keep the design cohesive and provide a structure that makes it easier to make decisions about plants, style, budget, and other aspects of landscaping.
It's important not to think about garden design themes as a formula or a 'fill-in-the-blank' style format. Rather, you should see them as a blueprint that provides a method for sifting through all of your existing ideas and even generating new ones.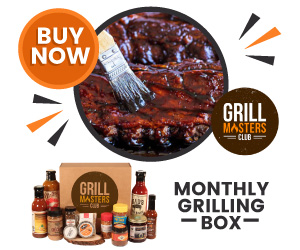 The number of garden designs available is endless, but if you're just starting out then begin by looking at some of the most beautiful and popular garden designs and then narrowing your choice down from there.
Modern Gardens
Some people veer away from modern garden design either because their home doesn't fit the modern theme or they're worried that their garden will feel cold and unwelcoming.
Neither of those should steer you away from a modern garden because a modern garden doesn't need to look as though it was pulled from the mind of Stanley Kubrick. Instead, modern gardens are three things: simple, efficient, and functional.
The principle of modern garden design is based on using plants for their sculptural support and appeal rather than because they are decorative. In this way, plants can be enjoyed for everything they offer – color, balance, form, and texture – without those aspects being obscured by the sheer number of plants tucked away in all corners of the garden.
These are some plants that are particularly well-suited to modern gardens:
Yucca
Canna
Hosta
Agapanthus
Red-hot poker
Aeonium
Sedum
Additionally, modern gardens are an ideal foundation for interesting vegetable garden design because vegetables like cabbages and kale add interest and they're bolstered by the principle of functionality.
The key to planting a modern garden that isn't devoid of personality is to use the plants to connect with the surroundings almost as a near focal point that brings the attention to the background of the garden.
Japanese Gardens
Japanese garden design is based on creating a space to promote meditation, reflection, and peace. These principles are what make Japanese gardens so appealing. Japanese design doesn't adhere to a strict set of rules and instead allows you to create a garden that you find relaxing as long as the garden is focused.
There are several types of Japanese gardens:
Rock gardens
Moss gardens
Pond gardens or water gardens
A combination two or more of the above
While you're encouraged to choose features you find most attractive and it's not essential to include a certain flower or feature, it's helpful to follow a few guidelines when designing your garden.
First, if you want to stay true to the Japanese design, you'll need to do some research on what features of the gardens you've seen are of Japanese origin. For example, the addition of bridges to a stream or water feature is a Chinese tradition.
Japanese gardens are focused on a monochromatic color palette, typically monochromatic green.  Bright or loud flowers or features aren't included because they're distracting and shift the focus away from the overall zen feeling the garden should produce.
Garden arrangement is also important. A traditional Japanese garden is full of hidden symbols not only in what features are chosen but how they are arranged. Even though the garden is simple, or maybe even small, every aspect of the garden is stepping stone on the path to peacefulness and tranquility. If one part of the garden is out of place, it can throw off the whole aura.
Cottage Garden
If you're looking to fill your yard full of flowers, then you're likely looking for a cottage garden.
Cottage gardens are overflowing with color and fragrance from flowers like roses, lilacs, and dianthus, often with a fence designed to serve both as a barrier to the outside world and as a feature to support vine flowers like climbing roses, clematis, and wisteria.
The focus in these gardens is on the flowers, but other features are added to bring the visitor on a sensory journey through the garden. Pathways curve softly through the garden to lead the visitor through colorful bunches of flowers to a focal point or to the gate hidden in the fence.
Other elements can serve as minor focal points or hidden discoveries that bring out joy when they're discovered like a wheelbarrow filled with flowers, stone finials, or small sculptures. These pieces are whimsical and fun and look almost as if they were left there by mistake or as through the gardener has just gone in for a tea break.
Desert Garden
A desert garden is a way to embrace the beauty of your garden's natural climate and habitat without damaging the soil or spending a fortune on plants that won't survive. More importantly, desert gardens are an amazing way to give back to the earth by slowing the loss of the natural desert caused by urban development or farming.
The garden layout of a desert garden is typically devoid of a lawn because traditional grass simply isn't practical. However, not all traditional plants need to go out the window, in addition to using adaptive plants from desert regions, you can also use container plants to add color and softer textures to the garden. Bougainvillea, hibiscus, and Mandevilla vine can all be grown in harsh climates as long as they're cared for properly.
You can also supplement your garden with patios and paths designed to showcase both the garden and the surrounding area and provide a flat surface for traveling through the garden.
Start Designing Your Dream Garden
Looking for more inspiration for your next home gardening project? The best advice available is to skip the garden design magazine section of your local supermarket and get out into nature to find out what elements of the world around you make you feel most at home.
Once you have those elements, you can choose the broader theme and begin to narrow it down to create a garden that is uniquely yours.
Where do you find inspiration for your garden projects? Share your stories in the comments below.