As winter wanes and the first thoughts of spring blossom in our hearts, our minds turn to the outdoors and living life out there to the fullest. And this is the year to redo the patio, and make it what you've always longed for.
Whether you're considering more traditional Lanai décor with the feel of Hawaii, or going with a modern right-angles furniture plan, piecing together the right elements for your backyard and patio area can transform your home from an ordinary suburban zone to a tranquil sanctuary from the world.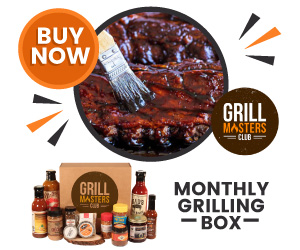 As you begin work on your outdoor wonderland, consider these things.
Concrete Patio Shapes
If you're laying down a concrete apron for your patio this year, you've got a variety of shapes and styles to choose from. You should search online for concrete patio images to determine exactly which of these shapes or styles you'd like to utilize for your patio.
Round
Rectangle
Square
Free-form
Off-set
Elevated
Furniture Materials and Styles
You can choose from a host of materials specially designed for outdoor furniture. Certain treated woods like teak and mahogany make for a lovely, rich feeling piece. Steel or concrete frames make for modern angles and looks. Rattan loungers, brick tables, and stone benches add a rustic feel to any setting.
Look around at shapes, materials, and other design elements before settling on one style, or go eclectic if you find pieces you love that work well together.
Fun Elements
Of course, what makes any patio is the unique combination of elements you add to it. Whether it's the shape of the fire-pit or the angle of the bench in the far corner, let this list of unique ideas give you inspiration for the perfect open or covered patio.
Plants and Gardens
Container Garden
A container garden is simply growing plants in containers rather than planting them in the soil. Container gardens give you flexibility in rearranging your patio each season, while providing you the opportunity to grow flowers, vegetables, or anything else you'd enjoy.
Cactus Garden
You can either apply the concept of container gardening to your cacti and succulents, or, if you live in the proper climate, you can grow cacti in an aesthetically pleasing plot of dirt. You should research which cacti would be suitable for your area, as well as other small backyard patio ideas using cacti container gardens.
Water Features
Bubbling Stream
This is one of the most popular features for a small backyard area. Bubbling streams add a sense of tranquility to any space.
Small Fountain
If you have a very small patio area, a small fountain is a great alternative to a stream. Fountains come in a variety of shapes and designs, or you can DIY your own.
For Animal Lovers
Built-In Fish Tank
If you've got the right space, one of the best small backyard ideas is having a built-in fish tank on your covered patio. This could be done in a full wall, half-wall, or as an independent island type feature in the center of your patio.
Koi Pond
Koi, or Japanese carp, symbolize good fortune, success, longevity, and other positive things. If you're an animal lover looking for good things, a koi pond could be a great element to add to your patio area. You can create a very small pond designed to hold a few of these beautiful fish, or you can go larger, depending on your available space.
Bird Sanctuary
If you love birds, you can create a bird sanctuary surrounding your patio. Place bird houses, bird feeders, including humming bird feeders, a bird bath, and other bird friendly features in the garden area by your patio. Expect the little feathered darlings to flutter into the patio, though, and be sure to keep hazards away when you're not outside.
Walls and Trellises
Half-Walls & Quarter Walls
You can build up a partial wall surrounding most, part of, or only one end of your patio. A partial wall can add an element of beauty, as well as functionality. You can build in seating, a fire-pit, or storage, and make even better use of your space.
Trellis Arches & Trellis Panels
If you love vines and flowers like morning glories, a trellis arch as an entry to your patio could be just the thing to take your backyard from okay to fantastic. If you have a little more space, you could consider placing a series of small trellis panels in an off-set pattern leading up to your patio or entryway for a unique, flowering feature.
Making it Perfect
Remember as you scour the internet for ideas, your patio is your sanctuary and hosting platform. Find elements that make you crave good weather and a day off of responsibility. Everything you include, from furniture to features, should meet your expectations, and make you feel more at home than ever.