Whether you want to extend your living space or enjoy your yard even in imperfect weather, a covered patio is a perfect option for homeowners who want to add value and curb appeal to their home.
But slapping on a covered patio should be about more than just adding square footage. You want to create a space you want to use as well.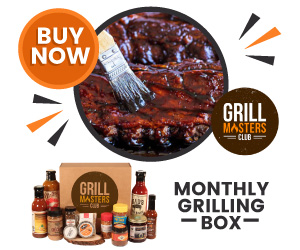 The best covered patio ideas are those that are personal and reflect the way you want to live in the space. Not sure what that means?
Here's a guide to sifting through covered patio designs and finding the right style for you.
1. Build Based on Your Climate
The key to building a covered patio you're going to use is to find a style that best suits the climate you live in.
Hot/Warm Climates
If you live in a hot or warm climate, you'll want plenty of shade as well as the opportunity to add options for extra cooling. You'll also want a material that stands up to the pressures of the heat and won't be worn down by the sun. Yet, you'll want to make sure you can enjoy the space even when the weather cools down.
Consider these tips for choosing materials based on your hot climate:
Choose a floor surface that will be non-slip even when kids track water in from the poor or appliances sweat on the floor.
Travertine pavers keep cool in warm climates and are ideal both for pool areas and patio paving.
Choose a cover that maximizes shade while also maximizing air flow.
Build a shape that can accommodate trees, which have a cooling effect on the air and provide shade.
Choose light colors when choosing materials.
Cold Climates
The same is true if you live in a cold climate. An outdoor space that can only be used during three months of the year is fine, but it's better if you can optimize it to extend its use period.
Here are some tips for choosing materials based on your cold climate:
Slate is great for cold climates because it handles the freeze-thaw cycles without degrading.
If you're hoping to use stone in cold climates, set it on a concrete slab with expansion joints and use proper mortar to minimize cracking.
Choose thicker pavers to better weather freeze-thaw cycles.
Create a covered patio with walls and add double-paned insulated glass on the outside walls that you can open during the summer but keep your patio warm during the winter.
2. Look for Ways to Make It Personal
Most of the time, homeowners are handed a catalog of covered patio designs and are told to choose one of five potential plans.
Choosing from a cookie-cutter design book may sound disappointing, but what you're really choosing is the bare bones of your covered patio.
Look for a design that best suits what you want to do in the space and what you want to put in the space.
Here are a few of the questions you'll need to answer when choosing a plan:
What do you plan to do in the space? Will it host a garden table or a whole kitchen? Is it a place to relax as a family or entertain?
Are you adding it as an extension to your house or are you thinking of it as a back porch?
How much sunlight do you want inside the patio? Be realistic about your long-term needs.
Will the patio stand alone or remain attached to your home? Think about what your climate allows.
Do you want an open or enclosed covered patio?
Once you answer these questions, you'll have narrowed down the general designs that best work for you.
Then you can zoom in to think about the finer details of the space and choose materials and structures based on whether they can accommodate them.
For example, do you want to add power to the area? Will you be grilling in the space? What kind of theme or décor will you be going for? Are you looking to cordon off areas of the patio space for different activities?
You'll find that coming up with more details will make it significantly easier to make decisions about general design and create a covered patio personal to your home.
3. Think About Optional Add-Ons
If you already have the time and budget or anticipate you will someday have the time and budget to consider add-ons like appliances or power, do it.
The most common uses for a covered patio are:
an outdoor living space
an outdoor kitchen
a pool area
a grilling area
an entertaining or party space
Some of these spaces don't need much in the way of additional appliances or functionality. Pool areas and outdoor living spaces generally need furniture and are simple to outfit.
However, if you're hoping to add the patio as an extension of the house, then you'll want things like power, an extension to your indoor sound system, or outdoor storage solutions.
Additionally, if you're hoping to use the space out of season, optional items like ceiling fans, built-in ceiling heaters, and practical lighting can all personalize a space while also making it more practical to use year-round.
If you have space, you can also add an outdoor fireplace to help transition between seasons and add a decorative focal point to the yard. If a fireplace doesn't fit in your space or your budget, there also options like fire pits or even tables with fire features that can provide the same effect without the expense.
Make It Your Own
Covered patios can become a beautiful extension of your home, and its outdoor nature doesn't need to limit your ability to personalize your space.
Whether you're looking for covered concrete patio ideas or back porch ideas, there are very few limits when designing your own outdoor space.
Are you in the process of building your covered patios? How have you made the design your own? Let us know in the comments below.