Let's face it, vegetable platters are often the wet blanket of the party. There are many fabulous appetizers in today's world, but boring crudité spreads are not one of them. People often pick at them for a while, but quickly move on once more exciting options are available.
However, it does not have to be that way.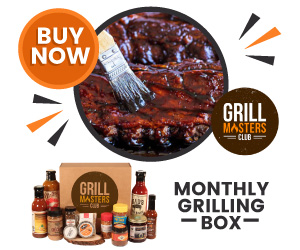 Rather than settle for the same old mix of vegetables and dip you've become accustomed to over the years, this guide will show you how to spice up the platter into something guests actually want to eat.
Creating the Perfect Crudités Party Platter
There are steps for building an exciting spread, and the first is ensuring it looks good. While carrots, olives or bell peppers can sprinkle in some color to traditional platters, most are a mix of various greens.
Rather than only choosing typical options like cucumber and broccoli, you should do what you can to add variety.
There are many vibrant vegetables out there, including purple brussels sprouts, sliced beets, grilled radicchio, and roasted butternut squash. You can mix in tomatoes or blanched greens as well.
Using colorful vegetables will not only make your guests more likely to notice and try your platter, but they will also give it a bit of pizzazz. Just make sure to cut up bigger vegetables and try to arrange your vegetables so that the colors alternate.
Going Beyond Just Ranch Dressing
Every vegetable platter comes with dip, and that dip is usually ranch. However, as with everything else covered in this article, you want to go beyond the traditional.
That does not mean that ranch is bad. Rather, it means you want to have some other options available to your guests.
Raw veggies don't do much for the palate without strong dip, but everyone is already accustomed to how they taste with ranch. Rather than settling for the white stuff, get creative.
Hummus, either store bought or homemade, is a great healthy alternative that can bring some much-needed variety to your platter. In addition, you can also add in some red pepper dip or a roasted garlic and scallion mix for a bit of flair.
Understand that the sky is the limit when it comes to choosing an exciting dip. You can lay out your sauces in the middle of the platter and have the vegetables spread out around them, or you can have them set off to the side.
Just note that you don't have to choose only one. Being able to get a few options really amps up your plate.
Expanding on Store-Bought Options
Regardless of how much you want to create your own platter, there will be times where you have to choose a store-bought one. If that's the case, it's fine.
You can make even store-bought platters pop as long as you take the correct steps. First, you should purchase a platter with fresh-cut vegetables as opposed to pre-wrapped ones.
Then, you should try to provide your own platter. That may not seem like a big deal, but serving on a colorful plate versus generic in-store plastic goes a long way and helps bring a bit more excitement to your vegetables and ensures they are more likely to be eaten.
More than Vegetables
While it is always important to get new sauces and vegetables for your platter, you can go branch out even further to truly take your crudités to the next level.
There are many additions you can add in to give your platter an extra edge.
For instance, it is often a good idea to mix in meat or cheese options among the veggies. A few slices of turkey or salami along with cheese (common or fancy) really help breathe extra life into more traditional options.
As you're using different and interesting dips, you can also sprinkle in some chips or other hard snacks. Pita chips are particularly great because they are a healthier option that perfectly blends in with the entire vegetable theme.
You can also set up a sandwich platter or meat platter as well. Of course, it always helps to make sure those options complement rather than overtake your vegetables, but they generate a lot of extra buzz and excitement.
Bringing New Life to the Crudités Party Platter
Vegetable platters are not the most appealing party food in the world, but that does not mean they have to be boring. The above sections show you, not just how to make them pop off the table, but also how to bring in extra flavor.
We live in a world full of great food, and there are many vegetable, cheese, meat, and dip options for you to play around with. Never settle for one idea. Branch out with your crudités party platter, mix-and-match, and do what it takes to make your platter the talk of the event.