There's nothing quite like a warmly lit, cozy patio after dark. The soft glow of candles adds the touch of comfort while you breathe in the night, sip a little wine, and just relax.
That right lighting scheme makes all the difference for a patio. But it can be hard to know what your options are, and how they'll play out in real life.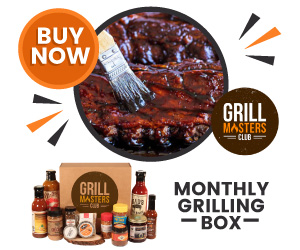 We've pulled together some ideas that could help you decide what direction to go, to find the perfect for your lighting scheme for your lawn and patio.
Deck Lighting Kits
Decks can offer a variety of options for lighting. Many decks have posts or pillars from which to hang strings of lights. Deck lighting kits, however, come with several lights, often twelve to fourteen, for mounting around the deck as needed.
You run cable to connect the lights to the power source, and mount or recess the lights themselves wherever you like. They are waterproof, and many come in LED or low voltage power levels. These kits produce warm light, giving off the appearance of candlelight, without the mess of wax and having to replace the candles regularly.
Be sure to read reviews before purchasing a particular kit.
LED Landscape Lighting Kits
LED landscape lighting kits come in a variety of options. These can include lights to mount, lights to recess, lights to hang, or some combination thereof. Because they're LED, they're energy-saving, durable, longer lasting, and usually give a better light quality.
Studies have shown that LED lights have a much lower impact on the environment, as well. All-in-all, LED lights are a power-saving, time-saving option for your deck, patio, or lawn lighting.
Low Voltage Landscape Lighting Kits
Low voltage lighting makes reading difficult, but it does save you on electricity costs. For patios and lawns that need lower lights, mostly for maneuvering or just enjoying a quiet glass of wine on the patio, a low voltage lighting kit is a great option.
These kits come in a variety of attractive options, with anything from stakes to mounts or posts, and are usually fairly easy to install.
Solar Garden Lights
One of the greenest options for your garden and lawn is using solar power to run your lights. You can purchase these simple lights almost anywhere, though the lower the quality, the more easily the lights will break. Check out online sites, home and garden stores, or even retailers like Wal-Mart or Target for a variety of styles.
After you purchase the solar powered garden lights, you can place them just about anywhere. If your patio particularly needs some low level light, place some of these in planters with your flowers, or add pots with gravel to keep the solar lights stationary.
DIY Lights
For those with a creative side, and a flare with mason jars, creating your own DIY light plan could be a great option. Check around a number of sites online to look for ideas. Consider walking through a dollar store and looking at the glass, metal, and heavy-duty plastic containers there, and let your imagination run wild with lighting ideas.
Remember, outdoor lighting can include a variety of power sources. Candles, battery operated lights, solar power lights, and traditional electric lights may be included.
Purchasing some string lights may be a great option, as these can be used in a variety of projects, or simply strung along a patio edge to enhance the rest of the lighting scheme you design in your DIY play land.
If you're short on ideas, Pinterest, of course, has thousands of suggestions for outdoor lighting hacks. A few of our favorites include:
Bird cage chandeliers
Mason jar chandeliers
Hanging baskets strung with lights
Glowing flower basket chandeliers
Ping-pong ball garden lights
Reclaimed colored glass chandeliers
Hula Hoops light wheels
Reclaimed wine bottle torches
Tin can lanterns
Hanging succulents or cacti lighting trays
Solar powered mason jar lanterns
Gather supplies, follow the instructions, and have some fun creating your very own landscape and patio lighting scheme.
The Finishing Touches
Once you've decided on which kind of lighting scheme suits your yard and budget, you get to install, or make, the lights. Take some time to consider where you place each light. Are you looking for a circle of light, a pathway marked by low lights, or a well-lit patio where the kids can play at night while you read a book?
Be sure to consider furniture, plants, and pathways as you lay out your lighting plan.
Also, consider setting your lights in place during daylight, making the process easier, but waiting until dark to see how the lighting works before you permanently affix any lights that need mounting. If the scheme works, leave the lights in place, and fasten them into place the following day to avoid injury with drills or ladders after dark.