There's nothing like time on the water for a relaxing weekend or vacation. The only thing that makes that outdoor time more fun? A party float! Whether it's a giant float that accommodates as many as ten people or an individual float that is just for you, a party float is the ultimate in rest, relaxation, and fun.
With so many options, however, it's hard to know which party floats for lake fun are right for you and your budget. The good news is that you almost can't go wrong! Here's our advice for picking a float that you'll enjoy on the lake for months to come.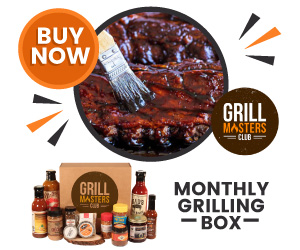 How Many People?
The most important (and probably the most obvious) question is: how many people will be using your float? Maybe your lake vacation is about solitary rest and quiet, and you don't want to be joined by other people. In that case, you should be looking for a float that's the perfect size for just one person.
If you're looking for an intimate or romantic getaway, you'll want to look for a float that accommodates two people. However, if you'll be getting away with a group of people, large party floats for lake fun are a novel and exciting way to gather friends and family together right on the water!
What's My Budget?
Your budget is another important factor when choosing a float. Small party floats for lake use can be inexpensive, but big lake floats can cost quite a bit. One way to look at your investment is to consider how often you'll be using the float. If it's durable and high quality, and you know you'll be at the lake all summer, it might make sense to spend a large amount because your cost per use will be very low.
However, if you'll only be using the float once and plan on discarding it at the end of summer, you might not want to sink a lot of money into your new purchase. It just might not be worth it! Of course, you can't discount the wow factor or entertainment value, and sometimes that's worth the extra price, especially if your fellow lake-goers might split the expense with you.
Another way to stretch the cost is to consider whether or not the float can be used at the beach or in the pool in addition to the lake. The thicker the material and the higher overall quality of the float, the more likely you'll be able to use it next year as well.
What to Look For
If you're opting for a large float for lake use or a lake raft, how can you make sure your investment will be a great choice? Here are some things to think about. First, is the design comfortable? Are there drink holders or coolers so people can truly relax? Is it well made? Is the material quality 100% PVC and are there enough air chambers inside to support the weight of the users?
Are their customizable options and extras, like detachable coolers, basketball hoops, or speakers, and is it easy to get in and out of? Some floats have handles strategically placed throughout for easy grabbing and others come with detachable boarding docks to make it easy for somebody to get on and off.
Some floats are designed to allow you to put your feet in the water, and some are built like connecting tubes; do your friends and family want to sit in a tube, or would they prefer sitting on a design that's more like a couch or floating chair? You can even find a lake party raft with a canopy or tie-down points, which come in handy if there's a current or a lot of waves and you don't want your float to be carried away! There are even floats that combine raft-like platform sections for sunning and lounging with seating area.
If you need ultimate customization and flexibility, you can even find interlocking individual floats that accommodate one person or more than ten people.
Think Beyond the Raft
Floats aren't just for lounging on, however. These days, they come in every shape and size imaginable! Want to float on a giant swan? No problem! Prefer to float in the water while draped over a giant pair of metallic lips. You can! Want to express your love of bacon and eggs in float form? You can do that, too! Prefer the feel of a hammock in the water to being on a float? There's a floating hammock just for you so you can have the best of both worlds!
Often, these floats aren't as practical for relaxing, but what they lose in comfort they make up for in sheer fun. There are even floats that turn relaxing into fun and games: some floats act as games and activities in the water. Just think ring tosses, water slides, and rope swings!
If fun designs aren't enough of a wow factor for you, it might be time to go big. Pool floats now come as giant climbing walls and trampolines. Fall off? No problem; the water makes a safe landing place! You don't have to stick to inflatables, either: you can also find giant mats that float on top of the water and offer the ultimate in flexibility and ease of use.
Party Floats Equal More Fun
With so many options to choose from, the real question is why not bring a float to the lake? Whether it's just for one person or a crowd, party floats make your time at the lake even more memorable and are a fun way to bond with friends and family.
Whether you're floating or rock climbing on the water, these giant inflated air bubbles keep the fun going for days. As long as you carefully consider the number of people using the float, your budget, and how the float will be used, you're sure to pick a winner. Enjoy!