WOOT! The Summer party season is almost here and that means it is planning time! Have you ever hesitated to have a party for your friends because you didn't know where to start? Summer parties and gatherings are fairly easy to plan. The checklists we compiled will help you jump on the party bus and organize the most successful barbecue on the block.
Brainstorming and Planning
The ultimate Summer party must begin with a plan. Think about are whether this will be a themed party, or just a gathering of friends. Will you have help planning and organizing, or are you the only person setting things up? What type of party will this be? Barbecue, potluck, combination, finger foods? Do you have shaded areas, chairs, tables, lawn games?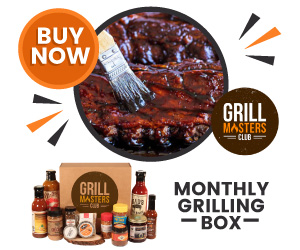 Get Your Party Basics Here:
Our first checklist is a basic list to help in the planning phase.
Basic Planning List
Theme and decorations.
Size of the gathering.
Seating and shelter.
Tables.
Coolers/Ice chests.
Food.
Plates, cups, bowls, and utensils.
Facilities for the obvious.
Transforming Your Backyard.
The theme of the party or gathering determine what, if any, decorations are needed. A graduation party will have have a banner or sign for the graduate. An extra table for gifts and cards would be helpful. Simple tablecloths in the school colors can be purchased at local stores.
The Best Coolers:
Sale
Bestseller No. 1
Sale
Bestseller No. 2
Coleman Ice Chest | Coleman 316 Series Wheeled Hard Coolers, 100qt...
FULLY INSULATED: Lid and body Keeps the Ice up to 5 days in temperatures as high as 90°F; logo color on cooler may vary
FOR THE LONG HAUL: Heavy-duty 6-inch wheels and durable tow & swing-up handles designed for easy transport
CUP HOLDERS WITH DRAIN: Molded into the lid to keep drinks from spilling; fit up to a 30-oz. tumbler
Sale
Bestseller No. 3
Fourth of July, Memorial Day, a Family Reunion, summer birthday, wedding, or just a gathering of friends. A summer party or barbecue can have any imaginable theme, or no theme. It can be a huge party or a small gathering. If there will just be a few friends coming over not much will be needed. A slew of family and friends might require a bit more effort.
Seating and table set up.
For many backyard parties, it is perfectly acceptable to ask guests to bring their own lawn chairs. Providing shelter from the sun and potential rain showers is a must. An EZ Up awning, portable garages available for rent, or an empty garage are good shelters. If you are in a really bug-prone area, screened enclosures might be a welcome provision.
Seating and Tables:
Set tables for the food selections and tables for people to eat at. For larger gatherings, tables, chairs, and even canopies are available for rent. Ice chests or coolers are necessary for drinks and highly perishable food items.
Food preparation and serving.
A party can have catered food, the host/hostess can do all the food prep, or food can be brought by the guests as a potluck. Many people create an event in the Facebook Event Planner and coordinate a potluck menu online. For larger gatherings, there are online planning apps like Eventbrite that allow coordination among many guests, RSVP lists, donations, and many other features.
Paper plates, disposable cups, and plastic utensils are the easiest way to serve food. Clean up is easy — just make sure you have a trash can near. Drinks can be served as individual cans and/or bottles or served from larger bottles or pitchers and a stack of red Solo cups and some ice. If you don't want to use one-time only dishes, make sure to have dish tubs, with soapy water, for guests to deposit their used dishes.
Check out this article by our party experts on how to keep your food fresh and safe.
Themed Party Supplies & Miscellaneous Party Supplies:
All the things people forget.
Guests will need restroom facilities also. Small gathering are usually fine using the restroom inside the home. For larger gatherings, it might be beneficial to lease a portable toilet. Portable pump-action sinks can also be leased, or hand sanitizing gel dispensers can be placed near the portable toilet for guests.
Stop by your local dollar store and pick up some large, plastic serving spoons because everyone will forget them. Inexpensive, disposable table coverings, matching napkins, plates, and cups can also be found at the local dollar store.
Preparing Your Backyard.
If you have an outdoor animal, preparing the yard for a party means making an extra trip around the yard with a fine-toothed rake. Guests finding a missed mound of treasure, not a pleasant party trick.
Remember that you should mow a few days before the gathering to allow it to settle. It also allows the grass to recover from mowing damage and it will look better.
The Week Before the Big Day.
Verify any rental equipment you have reserved. If you will be picking up tables and chairs, arrange to borrow a pickup truck for that task. Verify delivery times if you planned equipment deliveries, and assure an adult is available for signatures on necessary invoices. Do all your shopping early, except for perishable items.
Verify the checklist to make sure that everything will run smoothly on the day of your party. Touch bases with any guests that are bringing food items.
And now it's …
Party Time!
Featured image CC BY-SA 3.0, via Wikimedia Commons
Last update on 2023-03-28 at 10:37 / Affiliate links / Images from Amazon Product Advertising API