There are many things to balance when you put on a catered party. Not only do you have to manage guests, but you also have to keep track of entertainment, the venue, food and beverages, and sometimes more.
Luckily, catering companies can help ease that process. While getting a caterer to meet your needs is not always easy to do, there are certain steps you can follow to ensure you choose a company you'll be happy with.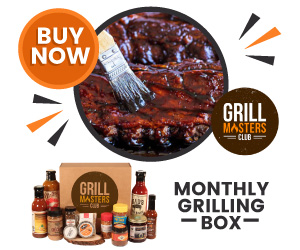 Recommendation Through Word of Mouth
Looking for a good caterer can be a daunting process. Because of this, rather than getting overwhelmed by options, you should ask people in your life as a way to narrow down your search early on.
There are many aspects you need to check when choosing a caterer, but nobody understands what you want more than your family, co-workers, or friends. Going this route will often enable you to get an idea of what companies will best fit what you're looking for.
The Power of Questions
Once you have a few caterers to choose from, you next need to figure out how much a company is willing to work for you.
First, check the caterer's specialties. This question should come out right away because if a company only does small parties and you're throwing a big one, there is no reason to go with them. The same is true of the inverse. There is no point in hiring a company that cannot fit your needs.
In addition, you should always ask if your caterer can provide references. It also helps to see if you can find any information about the last party they did.
When running your check, you should contact your local health department. That should allow you to look up if the caterer has any complaints, violations, or bad records against them.
Do a Tasting and Get a Quote
A big part of throwing a party is understanding your budget and limitations. If you go into a caterer that is out of your price range, it will only lead to problems.
As such, you should always get a quote before signing a caterer contract.
Beyond that, another handy screening step is the tasting. When you find somebody you like, schedule a tasting that includes a sample presentation of the catering menu, table setup, as well as any extra food-related additions you might need.
That will then give you a general idea of how the food will look, as well as what to be prepared for as far as the catering menu for the party.
Timely Responses Mean That They Care
Another key aspect of choosing the perfect catering company is finding one that is responsive to your needs. If they are active and interested, you'll be able to tell right away.
If they seem distant, it is best to look somewhere else.
Catering is about creating a strong menu for the party. If you aren't getting a lot of questions, of if they seem very cool toward you, it is unlikely they're going to take an interest in your party or do a good job down the line.
Check for References and Experience
It is also important to choose a company that has a lot of experience. While it can be easy to assume that "experience" is referencing the amount of time they've been in business – however, here we mean the background of their cooks and staff.
Always check the chef's credentials and take the time to figure out the experience of the kitchen staff. If those line up, you'll likely have no problem.
Building a Solid Contract with Your Caterer for your Catered Event
The final step in choosing a caterer is making sure you have a good contract. Getting your money's worth is important, but you want to protect yourself as well.
Always read the contract before signing. You have to know what you're in for, as well as how the entire process will go.
There are several parts to that, but a big one is a well-defined cancellation plan. While you never plan to bail on your caterer, nor do you plan for your caterer to bail on you, things come up.
Instead of being blindsided in those situations, you want to meet them head on.
A cancellation clause helps you recuperate on losses. It also creates a backup plan should things go wrong.
Generating a Wonderful Menu and Atmosphere for a Catered Party
Throwing a catered party is not always easy, but it is doable if you go into it with the right team – a good caterer. In fact, it can be a breeze with the right team.
Finding a catering company for you can be a process, but the above steps will make it much less painful. Know what you're looking for, then go out and get it.
There are many things you have to balance when you put on a big party, and you never want worrying about your caterer to be one of them.