Having a fully functional outdoor kitchen might be the ideal backyard situation for you. But your budget won't lend itself to every part of that kitchen, like a full sink, smoker, grill, countertops for food preparations, dining area, and icebox or fridge. You may have to limit the items you start out with, and build on as the years pass and your budget increases for the project.
With this in mind, we've pieced together this how to from the experts, and you can create the perfect outdoor kitchen on your own.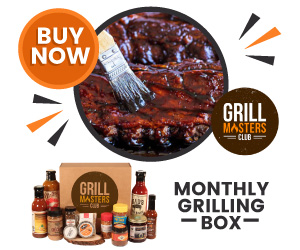 How to Build an Outdoor Kitchen on a Budget
1. Determine your Budget
The first step to building an outdoor kitchen is knowing how much you can actually spend. You might think you can only afford to lay down brick for a built in grill, but realize that you can also add a row of countertops and a small sink. The budget will determine what's possible. Make sure you stick to your budget, though, and don't get swept up in the wonderful "what ifs" of your dream patio kitchen.
2. Determine your Footage
Next, you'll need to know how much space you have for the total outdoor kitchen you'll be making over time. Once you've taken those measurements, break that footage down into sections to fit the various things that ultimately you want in your outdoor kitchen. Map these out to make sure you can fit the necessities first, and then the luxuries can be added in later as your budget allows.
3. Determine your Needs
This can be a tricky step — determining need versus want. But this step is critical if you're on a fixed budget. Do you need a cooler/icebox/fridge right now as you begin? Do you need an ice maker? How many sinks total do you want?
Determine how much countertop space you need now, and how much you'd like to have total. What's the minimum for making it work? Or would it be more cost effective to do the full counters now, and put in the other wants later?
As you consider, decide on these items:
Outdoor wet bar—this will require a water hookup
Fireplace/fire-pit
Counter space for food preparation
Food and dish washing sink—this will require plumbing
Hand washing sink—this will require plumbing
Broiler—this will require a gas or electrical hookup
Grill—this may require a gas hookup
Dining area
4. Determine your Future Plans
Ultimately, you'll need the full picture of where your outdoor kitchen is going. If you're just looking at a small area with a grill, bar counter top and chairs, then you can probably build it all now. If, however, your long-term plans involve adding a roof to the patio, building in a fire-pit, grill, broiler, two sinks, and a fridge, you'll need to know that.
5. Determine your Configuration
This will involve two layers. First, you'll need to understand which configuration you're going to want in the long-term. Secondly, you'll need to determine which pieces will make up which parts of the configuration now, as you begin on your limited budget.
6. Determine the Prices
There are a number of budget sites, prefab outdoor kitchen kits, and DIY sites that can help you figure out less expensive options for building an outdoor kitchen. You'll find cheap countertop ideas, tile countertop ideas, budget sink options, and more. Use these ideas to plan within your budget. You may find that repurposing thrift store purchases may increase your options on your present budget.
As you plan, don't forget to include prices for any electrical work, plumbing or gas hookups, contractor fees, permit costs, and materials, including any necessary tools.
7. Installation
Now that you've got it designed, planned, and budgeted, it's time for the install for your outdoor kitchen. If you're handy, do it yourself, and hire an electrician or plumber for the hookups. If you're not so handy, there are some great prefab options out there, or you can always hire a contractor. Go with what works for your budget, your safety, and your success.
Your Dream Outdoor Kitchen
You have a budget for the outdoor kitchen, and that's okay. You can design everything fully, and then pare down to the necessities for now, and gradually build up. Keep in mind that you'll need to leave space for your additions to come. Use an electrician or plumber for hookups, and consider either a prefab outdoor kitchen unit, or hiring a contractor if you're not that great with DIY projects.
Also, remember that your outdoor kitchen countertops are the key for your successful kitchen. There are many cheap countertop ideas available, but make sure that you're getting ones that can actually withstand the elements.