If you spend a lot of time in your yard, you understand that having the right shovel for the job at hand saves valuable time, money and, in some cases, your back!
Whether you're a gardener, a lawn care aficionado, or just trying to undertake a weekend yard or garden project, we've gathered together the best shovels available for every kind of job — large or small.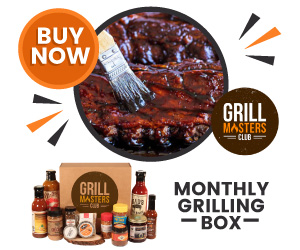 How We Chose the Best Shovels
While some elements of choice are personal, like how the shovel fits in your hand and how heavy it is, we rated our shovels by the following elements:
Durability

Usability

Warranty/Customer Service

Reviews
We chose only the most durable shovels that have the design elements it takes to efficiently accomplish the specific job for which they were created.
Then, we made sure the manufacturer or distributor of the shovels was willing to stand behind their product — both through warranties and through outstanding customer service.
Finally, we factored in the opinions and testimonials of hundreds of customers to narrow our choices down to a select few.
In the next section, we'll give you an overview of our finalists, along with an example of what type of yard work each is best for.
The Best Shovels for Your Yardwork
There's not just one kind of shovel.
The shovel you need will be determined by the type of work you're doing — edging, digging, trenching, transplanting, shoveling snow, and so on.
Each of those specialty shovels has a specific design that makes it uniquely qualified to accomplish the job at hand.
No matter what you need them for, we've made sure these shovels have proven to be top-of-the-line in their categories.
A Shovel for Digging
This is your all-around tool for digging a hole where you need it, plain and simple.
The most efficient of these shovels for digging features a curved scoop for breaking through harder soil.
There are flat-bladed shovels, but they're not efficient at performing a variety of digging jobs, so it's more cost effective to choose a scoop-bladed one.
You can choose a D-shaped or T-shaped handle, that's a personal preference, but the handle material should be metal or wood — not plastic.
Aluminum shovels are lighter but don't stand the test of time. Steel is the best choice here.
Our pick for the best shovel in this category is:
Fiskars 46 Inch Steel D-Handle Digging Shovel
This Fiskars shovel's oversized D-handle design gives you plenty of room to use it when you have gardening or utility gloves on. It also provides more digging control by allowing room for both hands.
The teardrop handle shape is more ergonomic, so offers a better grip and less hand fatigue — great for those all-day digging jobs.
The welded, 14-gauge steel blade is hardened and sharpened to take on tough jobs and break through hard soil.
An 18-gauge steel shaft won't flex and bow like fiberglass and is more durable and maintenance-free than wood.
The construction is steel from top-to-bottom, for outstanding durability, which explains the manufacturer's generous lifetime warranty.
A Shovel for Trenching
If you need to do detailed work like putting in a decorate walkway, planting small shrubs or trees in an existing lawn, or even trenching for the sprinkler system and outdoor lighting — a drain spade is your tool of choice.
With a slender blade for precision digging, this tool will cause a minimum of disruption to the surrounding area, preserving plant roots and established lawns while you get your job done.
Our favorite selection among drain spades is:
Bully Tools 92730 14-gauge 4-Inch Box Style Trench Shovel with Fiberglass Long Handle
This shovel's innovative handle is made of wood reinforced with triple-wall fiberglass for extra comfort when moving stubborn clods of dirt.
The closed-back shovel design helps keep debris from piling up while you dig, and the welded I-beam support and extended ferrule give you extra strength for prying.
In fact, in product testing, the handle remained attached while the steelhead of the shovel bent, attesting to the strength of the construction design.
Bully products are 100 percent American-made and the company offers a generous limited lifetime warranty.
A Shovel for Scooping
Scooping shovels are manufactured with blades made of different materials — each corresponding to the type of yard waste or debris you wish to move.
Snow shovels are generally plastic, while aluminum-bladed scoops are used for shoveling animal feed and moving grain or piled leaves.
The best shovels in this category are:
Snow Joe SHOVELUTION SJ-SHLV01 18-IN Strain-Reducing Snow Shovel w/Spring Assisted Handle
The Shovelution's spring-loaded shovel grip is ergonomically-correct to transfer the energy expended from throwing the snow.
This helps you to reset the shovel for the next scoop, resulting in a 30 percent reduction in back strain.
It has a D-ring handle grip for comfort and ergonomics.
The generous, 18-inch-wide shovel blade is lightweight polypropylene for ease of use but is stabilized by a wear strip made from heavy-duty aluminum for durability.
The Snow Joe is Patent Pending, and the company currently offers a two-year warranty.
True Temper #12 Aluminum Scoop with D-Grip and Hardwood Handle – 2681200
The 15-inch wide aluminum blade is eight inches deep for moving large loads of grain, leaves, sand, or more.
The ergonomic D-handle provides more leverage for efficient scooping and transferring of materials, and a solid hardwood handle won't bend or twist.
It's the perfect metal scoop to carry you from the farmyard to your backyard.
It's available with a 90-day warranty, which isn't optimal, but the rave reviews and testimonials more than balanced the short timeframe.
A Shovel for Transplanting
Similar to a trenching shovel, a transplanting shovel will have a slender silhouette, but will include sharp blades for cutting through root-bound soil without disturbing nearby plants.
Radius Garden Root Slayer Shovel
The lifetime guarantee on this shovel lets you know the manufacturer is confident it's durable, effective, and efficient.
And others agree — it won the Most Innovative Garden Tool Green Thumb Award from the Direct Gardening Association (DGA).
It's certified by the independent testing lab, Intertek, to be greater than 150 percent stronger than other tools of its kind.
So how does the Root Slayer perform in the yard?
One of the best shovels for all-around gardening, the Root Slayer makes transplanting and similar gardening jobs easy as the sharp inverted V-shaped blade with rip-saw teeth cuts through tough soil and roots like butter.
It has a patented Natural Radius O-Handle Grip that's ergonomically correct and gives you four times the surface of a D-grip handle.
This reduces wrist stress and gives you extra leverage, while the comfortable non-latex molded handle increases grip comfort.
A Shovel for Potting
Sometimes yard work involves working in a vegetable garden, flower garden, or potting new plants into containers.
For these small jobs, you'll need a small shovel — a soil scoop or a trowel.
A soil scoop will help you dig holes for small plants, transfer potting soil or fertilizer to containers or garden soil or add other amendments to your garden.
A trowel, on the other hand, is perfect for more targeted digging or precise work, like transplanting or weeding.
Our favorite scoop and trowel are:
Garden Works SSR Comfort Grip Soil Scoop
More than just a soil scoop, the jagged edges of this premium stainless-steel scoop allow you to break up compacted soil, cut through plant roots, and even manage clay soil.
Those teeth are so tough, you can even clean your barbecue grates with them. Afterward, flip the tool onto its back and you have the perfect tool for making seed furrows.
The handle is constructed from recycled materials, and the whole product is proudly made in the USA.
This trowel features a polished aluminum head for rust-resistance while the ergonomic handle helps reduce wrist and hand fatigue deal for digging when planting, taking up plants, turning the earth, and more.
The product blade is shaped to make clean cuts through the turf, and Fiskars warranties the Ergo Trowel for the lifetime of the product.
A Shovel for Edging
While an edger might seem more knife-like than shovel-like, it still belongs to the category of shovels.
This is the tool you'll want to use to edge your driveway and flower beds or to cut small trenches to place tubing for irrigation.
With its ability to make sharp, clean cuts in established lawns and along concrete surfaces, this tool is invaluable to the homeowner who's looking to have a neatly-manicure lawn.
Radius Garden 206 PRO Ergonomic Stainless-Steel Edger
Boasting Radius' patented O-handle grip, the 206 Pro Edger has more gripping surface for stability and extra leverage.
This grip translates to less fatigue and quicker chore completion.
Additionally, the 206 Pro features an unbreakable steel shaft that's resin-encased for extra strength, a stainless-steel blade for rust-resistance, and an extra-wide forward step for better leverage.
Finally, it carries Radius' unbeatable lifetime warranty.
Shovel Buyer's Guide
If one of these shovels doesn't suit your project, don't fret.
Below are some basics to take note of when buying any kind of shovel to ensure you always get a high-quality product.
Shovel Material
The strongest material is forged steel, but the trade-off is weight. Steel is much heavier than most other shovel-blade materials. This may be a problem for smaller individuals or those with disabilities.
Stainless steel is rust-resistant and a bit lighter than forged steel. Aluminum is even lighter than stainless steel, but it's prone to bending and denting.
For lightweight chores, however, aluminum is a solid option.
Plastic is the most light-weight shovel blade material of all, but it does tend to snap, break, and bend easily.
Handle Shape
While some consider the handle shape to be mostly a preferential choice, it does matter, ergonomically speaking.
A D-handle, as opposed to a T-handle, allows a sturdier grip and, in some cases, for the use of both hands.
An O-shaped handle, as with Radius products, confers all of these benefits as well as a larger gripping surface for even greater stability.
This might not seem important if you're digging a small hole, but for big jobs or chores that will take hours of time, your wrists and hands will be happier with an ergonomic grip.
Handle Material
A plastic handle might feel smooth to the touch, but they crack and separate easily from the shaft.
For longevity, look for metal or wooden handles, understanding that wooden handles will need some regular maintenance for longevity.
Shaft Material
A metal shovel shaft is rugged and durable, but weighty.
Wood can break and requires treatment for protection for the elements. Fiberglass is a nice alternative but can bend and twist when lifting heavy loads.
For heavy jobs, metal or wood are your best bets. For lighter work, fiberglass is fine.
You're Ready to Get Shoveling
Now you're armed with all the information you need to choose the right shovel from our list or to branch out and locate a specialty shovel for a particular project.
Remember, spending a little extra on a good shovel will buy a tool that will last you a long time.
Cheap shovels cost more, as they malfunction early in the product's life and you'll end up spending more over time by buying replacement shovels.
If you get a good shovel, take care of it according to the manufacturer's directions and you should have a tool to last a lifetime of yard work.
No matter what yard project you're tackling next — you'll have a shovel that will speed it to completion.
KEYWORD:
Best shovels