Image from Pixabay
Are you looking for some barbecue party games to get the whole family involved? You've come to the right place.Summer is all about getting outside, breathing in the fresh air, and making the most of the warm weather. There's no better time to plan an outdoor gathering.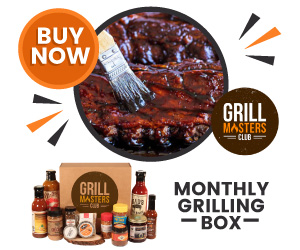 Image from Amazon
If you're headed to a family reunion, hosting a block party, or preparing for the fourth of July, you want to make sure you have plenty of games to keep everyone entertained.With so much variety, you're bound to find the right barbecue party games for your crowd!
15 Classic Barbecue Party Games
Who doesn't love a throwback to the classics? Try one of these games to add a little retro flair to your barbecue.
Water balloon toss
Image from Pixabay
Summer is hot. Start off your barbecue fun by cooling things down a bit.This one's simple. Fill a bunch of balloons with water and try to soak your friends. A water balloon toss is the kind of fun the whole family can get down with.Be sure to prepare your artillery. These days they have these cool devices that attach to your faucet, filling and tying 100 balloons at once. Now you can save your fingers the pain of closing all those tiny balloons.
Set Includes 3 Packs – Colors Vary
Each Bunch Makes 100 Water Balloons In 1 minute For 300 Total!
Secure Attachment To Hose & Fill!
Water Balloons Have Never Been This Easy!
For Ages 3 & Up
Limbo
Image from Amazon
Nothing says classic barbecue party games quite like the limbo. The best part is, you only need three people to limbo the night away.Have two people hold a broomstick (or any long pole) at an equal height. With each round, lower the stick closer to the ground.This dance originated in Trinidad, so be sure to put on some groovy tunes as your guests try to wiggle their way under the stick. See how low you can go before you touch the stick or fall to the ground.
Limbo Party Game includes: 2 inflatable poles (5.75ft), 1 inflatable limbo stick (6ft), a patch kit, and instructions
For best results, fill the entire base with either water or sand. Do this by using the larger valve on the bottom – sized perfectly for using a hose
Make sure that the posts are inflated all the way so that the pegs along the sides can support the stick
Fun activity and decoration for a beach party, luau party, pool party, or any other summer party
Coordinate with other summer party supplies from Unique
Three-legged race
Image from Amazon
This is an inexpensive race that's fun for the whole family. You can use anything you have laying around from bandanas to old t-shirts to tie together the inner legs of two participants.Be sure to mark your start and finish lines clearly. At your signal, teams race as fast as they can towards the finish line.This game works best if you pair competitors of similar heights. However, you can match older guests with younger guests to even out the competition and get the whole family involved.
FUN GAME: Fits adults, kids and teenager. Fun games to spice up a family reunion, birthday party, team game, outdoor games, carnival game or backyard barbecue.
TEAM WORK: Teaches children or adults to cooperate well with others in order to be the winner encourage children cooperation and team work.
ADJUSTABLE: It is convenient velcro tape and good elastic that are easy for both adults and children to put on and take off. And will not break during the whole race band game.
HIGH-QUALITY: Made of high quality nylon material, good toughness, high strength, strong and durable. This game can ascend athletic passion and make people happy.
PACKAGE INCLUDES: 6 pcs 3-legged race bands + 1 pcs storage bag. Advice purchasing more 4 legged race bands for team game, family party.
Cornhole
Image from Amazon
Depending on where you are, this game may have another name. Regionally it's known as bags, soft horseshoes, or Indiana horseshoes, just to name a few.Whatever you call it, it's bound to be well-received at any occasion. This game was invented for barbecues.Players take turns throwing bean bags at wooden platforms with a hole in the middle of each one. The goal is to score 21. A bag on the platform scores you a point, while one in the hole is worth 3.Though you can easily purchase boards, many people take pride in making their own.
100% SOLID WOOD
OFFICIAL TOURNAMENT SIZE
EVENT DAY FAVORITE
ALL-WEATHER BEAN BAGS
GOSPORTS WARRANTY
Jumbo Barbecue Party Games
Bigger is better. And the same can be said when it comes to barbecue party games.These days it seems that all of your favorite games are coming in jumbo sizes for a fun twist on the original.
Giant Connect Four
Image from Amazon
Anyone who was born in the 80s knows this classic game. Once you set up your Jumbo Connect Four board, you'll feel the nostalgia come rushing in.You and your opponent take turns placing discs in slots across a vertical board. The goal is to get four in a row, in any direction, before your opponent.This jumbo version takes the game into the backyard, making it more interactive and inclusive. It's weather and pest resistant, so you can keep it up well after the party has come to an end.
Durable giant wooden board​
Beautifully finished legs, frame and bottom bar​
42 solid plastic coins, 21 red and 21 blue measuring 3.5″ diameter for perfect game play and sliding action
Giant game is easy to set up indoors our outside and easily transportable
Heavy duty nylon carrying case zips up and has easy to use handles and pockets to fit all of your game pieces
Giant Jenga
Image from Amazon
If you thought Jenga was a crowd-pleaser before, just wait until you try Giant Jenga. These massive blocks are begging people to join in on the fun!This tower is no joke. When it comes crashing down, you better yell timber and jump out of the way.It's an excellent project for someone who's a do-it-yourself kind of person. But you can also easily order one to be delivered in time for your next barbecue.
The biggest authentic hardwood Jenga game Ever sold! Starts at 2 feet high at setup and can stack to over 5 feet high in play!
Includes Jenga sports tournament charts for competitive play, and heavy duty Jenga giant carry bag for easy storage and transport.
54 precision-crafted polished hardwood 7. 13″ X 2. 38″ X 1. 38″ Blocks, Each one nearly 15 times the volume of a classic Jenga block.
For 1 or more players, ages 12 to adult.
Giant checkers and chess
Image from Amazon
If you're looking for barbecue party games that are a little more relaxing, then a giant checkers and chess board are the ones for you.The giant checkerboard spreads out on the ground like a picnic blanket. You'll lazily pass the afternoon away out-witting your opponent, sprawled out on the grass, and sipping tea.The giant chess board, on the other hand, will make you feel like Harry Potter. Physically walking each piece around the board makes it interactive in a way that no other game can be.
(16) Black Chess Pieces; (16) White Chess Pieces; 25 inch King – Most popular size of all
Great mix of size, weight and cost; Light enough for even the youngest of players
Made of high-density plastic; Waterproof; UV protected; Resists staining and fading
Perfect for playing at the park, beach, campground or anywhere friends or family gather
Giant Chess Board and Mat are sold separately
Ultimate Twister
Image from Amazon
Twister is another one of those nostalgic games. Whether you're family or new neighbors, one thing's for sure — you'll be close by the end of this game.Take off your shoes, choose a referee, and wait for the spinner to determine your fate. The goal is to be the last one standing, but the real winners are everyone watching the hilarity ensue.
Ultimate Twister comes with a plastic floor mat that's twice the size of the original, meaning it gives you twice the laughs.
Great test of balance and flexibility
For 2 or more players ages 6 and up
Manufactured in United States
Out-twist your opponents in the game that ties you up in knots
For 2 to 4 players
Includes vinyl mat, spinner board and instructions
Out-twist your opponents in the game that ties you up in knots
Barbecue Party Games for the Lawn
When the weather is nice, nothing feels better than your bare feet in the grass. Here are our top choices for barbecue party games to get you out in the lawn this summer.
Bocce ball
Image from Amazon
This classic lawn game has its roots in the Roman empire. It's still played across Europe today because it's suitable for the lawn or the beach.Standard bocce balls weigh two pounds, which may be heavy for some of your party-goers, so be sure to pair your teams fairly. Children who are too young to play will get a kick out of tossing the pallino (the small ball that is the target), while teams compete to get their bocce balls the closest.Put on your fedora, pretend you're on the Riviera, and take aim.
PREMIUM, DURABLE BOCCE BALLS
INCLUDES FREE CARRY BAG & MEASURING ROPE
GREAT FOR GROUPS BOTH LARGE & SMALL
PERFECT FOR ALL AGES & LOCATIONS
LIFETIME WARRANTY
Lawn bowling
When the weather's nice, no one wants to hide away inside. Leave the bowling alley for a rainy day.When the sun is shining, bring the alley to your back yard. Try a set that's made with a softer material to make it safe for younger kids to join in the fun.You can knock down your pins and reset your alley as many times as you'd like, and you won't spend a dime on rental shoes.
This toy was tested by CPSC accepted third party laboratories. All passed.
This bowling set is made of high grade foam material. Safe for kids playing alone. Best birthday gift for 2 Years Old and Up.
10 bowling pins (7″) and 2 bowling balls (3″). Lightweight bowling ball toy set comes with ten foam pins and two foam bowling balls. Very easy for little hands to play with.
Ladder golf
Image from Amazon
Ladder golf is another game that's known by many names depending on where you live in the country. Other names include ladder ball, ball rope, and hillbilly golf.The rules are pretty simple. You have a ladder with three rungs, and each rung is worth different point. Throw bolas (two golf of tennis balls connected by a string) at the ladder to score points fast than your opponent.
Easy-to-learn game offers interactive family fun
Includes 2 upright ladder-shaped targets, 3 blue bolas, and 3 red bolas
PVC pipes create target framework, which measures 40 x 24 inches each
Simple to assemble; lightweight; carry case included for easy transport and storage
Designed for 2 to 4 players; suitable for ages 14 and up; for indoor/outdoor play
Backyard dunk tank
Image from Amazon
Feeling hot and sweaty after all those games? Then we suggest building your very own backyard dunk tank.In the middle of the sweltering summer, we're sure you'll find plenty of volunteers to play the victim.For full instructions on how to assemble your dunk tank, check out The Happy Housewife.
Less expensive and safe alternative to a Dunk Tank.
Indoor use as well using a portable pool to catch water (Pool NOT included). Great for all ages! Draws a crowd. Clean fill of water, holds up to 5 quarts of water! Assembled in the U.S.A.
Perfect for fundraisers, rentals, churches, schools, park districts, camps, boys & girls club, any party, company picnics, special events and backyard fun.
Built to last with durable PVC material, portable, easy to assemble, takes minutes to setup.
A Dunk Tank may cost up to thousands of dollars to buy, where the Soak n Wet sells for much less.
Barbecue Party Games to Include the Little Ones
While these games are suitable for the family, sometimes you want to be sure to cater specifically to your smaller crowd. We've found some barbecue party games perfect for inviting your half-pint guests into the fun.
Hilarious BigFoot game
Image from Get Your Holiday On
This funny game will keep your little ones entertained for hours.You'll start by gluing large cardboard cutouts of feet to the bottom of a cheap pair of flip-flops. Then tape plastic balls to each toe.The objective of the game is to carry balls on your "toes" across the yard. The person who makes it to the finish line with the most balls left on their feet wins.You can check out this blog by Get Your Holiday On for in-depth instructions.
Donuts on a string
The name says it all. Tie a cord between two trees. Then dangle donuts from the line, making sure to leave a little space between each one.Instruct each participant to eat their donut. But there's a twist. They aren't allowed to use their hands.You might want to use a bandana to tie anyone's hands behind their back that has a hard time remembering the rule.Finally, sit back and prepare to laugh.
Stomp the balloon
This is a great game to set your little ones loose in the yard to blow off a little energy.Blow up a balloon for each participant and attach it to their leg with a string. Then set them free. Players chase each other around trying to stomp their competitors' balloons.The last person with an inflated balloon wins.
The Party's Over
With so many fun barbecue party games, you will be entertaining your guests until the party's over.The best part is, most of these games are easy to make on your own if you're looking for last-minute entertainment.Either way, you're set for the rest of summer.Let us know which barbecue party games your guests enjoyed most. Tell us in the comments below.