When looking at different kinds of hardwood floors, bamboo flooring is an excellent choice because of the aesthetics, durability, and sustainability of the raw materials.Bamboo flooring is gaining in popularity and availability and is commonly found both in new construction and remodels.With a little bit of knowledge ahead of time, the selection process will be less intimidating, and you'll be ready to choose the right bamboo flooring for your space.
Types Of Bamboo Flooring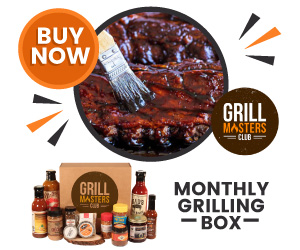 Bamboo Flooring comes in a few different categories, both for how the bamboo is processed and how the final boards are available.Although bamboo is technically a grass, it functions and is evaluated just like other hardwood floors. The bamboo stalks are cut and then made into boards using both glue and high temperatures.
The fibers of the stalks can be put together in boards in three different ways:
1

Horizontal grain, or flat grain, shows the knuckles of the bamboo plant and shows quite a bit of character.

2

Vertical grain has more of a striped look to it.

3

Strand woven bamboo flooring combines the grass with hard resin and is the most durable of the three kinds.
In addition to the three aesthetic styles of bamboo flooring, there are two primary types of flooring: solid bamboo and engineered bamboo.
What Is Solid Bamboo Flooring?
The name should be fairly self-explanatory, but solid bamboo flooring means that the plank is bamboo from the top to the bottom and everything in between.According to the DIY Network, "Solid bamboo hardwood flooring is installed like any hardwood flooring: It can be nailed, stapled and/or glued to a solid subfloor or an existing hardwood floor in good condition."The planks come with a tongue and groove construction and are available in many different widths and lengths.
What Is Engineered Bamboo Flooring?
Engineered bamboo is similar to other engineered hardwoods. They are made of a thin layer of bamboo glued to a backing made of plywood.Engineered bamboo is usually installed differently than solid bamboo. The DIY Network states, "Engineered bamboo is usually installed as a floating-floor system with click-together planks laid over a cushiony foam pad. There's no nailing, so installation is DIY-friendly and goes along quickly."Engineered bamboo is also available in a variety of widths and lengths to meet your style preferences.
What About The Colors Of Bamboo Flooring?
Bamboo is naturally light in color, and the standard way of creating darker color is a process called carbonizing. The carbonizing process actually weakens the bamboo, so keep that in mind when deciding on a color.If you have a high-traffic area or pets or kids, the softness of the darker colors may not be best for you.It is possible to get stained bamboo flooring from some manufacturers, so that can be one alternative. It's important to keep in mind though that any stain is usually just on the outer surface, so it can fade and wear with time and your floors may need to be refinished more frequently than unstained bamboo.
Determining The Quality Of Bamboo Flooring
As with many different products, bamboo flooring can be found in varying levels of quality. We recommend you do your research to ensure you are getting the highest quality floor for the price that you can.
Look For A Significant Warranty
Generally speaking, companies that create a high-quality product tend to stand behind it by offering excellent warrantees.We recommend looking for a company that provides a 15-20 year structural warranty for the flooring. The finish usually has only a 5-10 year warranty, similar to that of other hardwood floors.
Consider The Hardness Of The Bamboo Flooring
Like other hardwood flooring, the hardness of bamboo is measured using the Janka Hardness Scale. FindAnyFloor.com provides the following information about the Janka Rating:"The Janka rating indicates the durability and hardness of a particular wood type by measuring the amount of force required to embed a .444–inch ball halfway in the wood's surface. The more force required per square inch (the higher the Janka rating), the stronger the wood. The results are a good indication of how the floor might hold up under normal wear."We recommend considering this rating and think about the kind of wear and tear that your particular flooring will be subjected to.
Be Aware Of The Chemicals In Your Bamboo Flooring
Because bamboo flooring isn't manufactured in the United States, we can't be sure the manufacturing processes adhere to the same standards we're accustomed to with American-made items.Some brands of bamboo flooring may contain formaldehyde or other chemicals that could off-gas harmful VOCs (volatile organic compounds).It's ok to ask questions of the retailer or manufacturer to ensure you understand what chemicals they are using. Some manufacturers, such as Ambient Bamboo Floors, provide detailed information about chemical usage on their websites.
Is Bamboo Flooring Really "Green?"
There is conflicting information available regarding the potential sustainability of bamboo flooring. While the growth and harvesting can be sustainable, some other elements may not be technically "green."Since bamboo is actually a grass, it's easy to see how it is more "sustainable" than some of the other hardwood floors. A bamboo plant grows to the right maturity for creating flooring in about 3-5 years.And if you correctly harvest the plants, by cutting instead of tearing out of the ground, the bamboo will grow back and again will be ready in 3-5 years.There are some hardwoods for which the trees take 20-40 years to reach the right maturity for creating flooring. So, bamboo is definitely ahead in this department.We recommend finding companies that are certified by the FSC (Forestry Stewardship Council) if the sustainability matters to you.Some might argue that even though the plants are sustainable, the carbon footprint created with shipping the bamboo flooring is to great. However, Ambient Bamboo Floors has a valid point that we could potentially have similar concerns with flooring sent via trucks across many Safeco states.
Installing Bamboo Flooring
Once you've decided on the bamboo flooring that's right for your house, it's time to install it. But, before you do, you'll want the bamboo to have a chance to acclimate to your location.Unwrap the boards and put them in the same room where they will be installed. They should sit there for at least a week to ensure they adjust to the temperature and humidity that can cause expansion or contraction.For solid bamboo flooring, unless you have experience laying hardwood flooring, it may be best to hire a professional. The professional can ensure that the proper adhesive is used and that all the equipment needed for installation is there and ready to go.The engineered bamboo flooring works great if you're up for the challenge of laying your own floor. If you're a visual learner, there's a great video on YouTube that showcases how to install it yourself.One thing to be aware of is that bamboo can be damaged by water or excessive humidity. So, we don't recommend installing bamboo flooring in bathrooms, laundry rooms, or other locations where water damage may occur.
Caring For Your Bamboo Flooring
Once installed, you will love the sleek lines of your new bamboo floors. And, if you take proper care, your bamboo flooring will look amazing for years to come. So, here are a few key tips on how to keep your floor looking as good as new.As stated before, bamboo can be damaged by water. So, regular care should consist of vacuuming or sweeping, dry-mopping with a micro-fiber cloth, and using a damp (not soaking wet) cloth for anything sticky.If you do want to use a commercial cleaner, be sure to select one specifically for bamboo and follow the instructions carefully.We do not recommend using a steam mop because the combination of the heat and moisture may damage your flooring. And, please stay away from harsh, abrasive chemicals or cleaning devises. They are not necessary to keep bamboo clean and can cause more harm than good.To protect your floor, consider putting rugs in high-traffic areas and doormats outside and inside your entrances. And, putting felt or rubber pads under furniture legs can help prevent scratching or denting your floors as well.If you follow these care guidelines, be prepared to enjoy your bamboo flooring for many years.
Last update on 2021-10-05 at 08:45 / Affiliate links / Images from Amazon Product Advertising API