Every girl has her dream wedding. Many of us have been planning it in our heads since we were four years old.
Although, when we were little, we didn't think about the finer details or the money.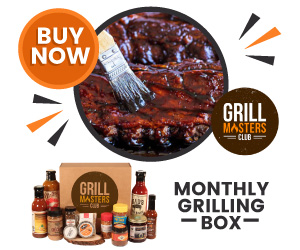 We dreamed as big as we could.
It was a time when adult responsibilities were blissfully far away, and our imaginations could take the wheel.
Most of the time, when we grow up and manage to find our partner, everything is different.
We aren't the same little kids planning a wedding in our backyard for the family dog.
We have to worry about money, venues and the five million little details that you never thought about before.
Not only that:
As a bonus, everyone wants to know your plans so they can roll their eyes when they think you aren't looking.
Lovely, right?
They all tend to have opinions and share them whether you like it or not.
I might be a patient person, but I was close to snapping a few times.
If you can't tell…I didn't have the best time in the world planning my wedding.
My husband and I couldn't care less about the actual wedding. Obviously, we wanted it to be a fun experience for everyone, but in the end, we just wanted to spend our lives together.
The rest was just details.
But that also wasn't something I was going to get away with easily.
My mother-in-law was not taking it well. My now husband was the first one of her children to get married, and she was on an emotional rollercoaster.
In fact, she panicked so much two weeks before our wedding that she tried to come up with a plan with his sister to convince him to call the whole thing off.
She still has no idea I know about that part.
The wedding seemed to get out of my hands quickly. It was by no means expensive, at least in comparison to so many other people I know.
However, it was just so much bigger and fancier than I had originally planned.
I wanted to have a backyard wedding with only the most important people.
That was not what happened, but I wish I would have stuck to my guns.
A backyard wedding will save you time, and you won't have to answer to anyone else. There will be a lot more planning to do, but so much more freedom.
You might be thinking of having a backyard wedding as well, but want to know all the details before you commit.
It's time to find out if it's an option for you or if the frantic venue search should keep rolling.
Here's what you need to know:
Where To Begin Your Wedding Planning
We aren't only here to talk about actually planning your wedding.
That would be the longest article you've ever seen.
But, we are here to give you all the tips and tricks that you should know before planning an outdoor or backyard wedding. There is a lot that you need to know, and there are quite a few aspects that simply can't be overlooked.
So before you get started, I highly recommend that you take everything into careful consideration before staking the entire day on it.
For example:
It isn't possible for everyone to do a backyard wedding because of space restrictions. But if you think you can get away with it, more power to you.
As you check out the different segments, make sure to keep notes along the way. A pros and cons list of your own that can help you decide whether this is the appropriate choice for you.
So, what is your first step? Check it out:
Get Some Help
Before you do anything else, you need to enlist your team.
Depending on how much time you have to plan, you might not need much help for most of the wedding planning. But you are still going to want to bounce ideas off of people and get different perspectives.
Here's what I did:
I gave myself a solid 6-months to plan everything.
Most of the time you're going to talk to your mom, future mother-in-law, and bridesmaids.
That can be a good thing and a bad thing:
You need to be honest with them, especially if they're stepping on toes and stressing you out. Although, it is absolutely crucial to keep an open mind and take all advice into consideration. You might need all the help you can get when planning a backyard wedding.
Keep in mind:
You might even be using your parent's backyard, so you'll have to listen to them a little bit.
Beyond just your friends and family there are incredible planning tools that are seriously going to help you stay on track. When I was working on my wedding, I used WeddingWire and TheKnot to compare them.
To be honest:
They are incredibly similar, and either will be a huge help when you're trying to make a checklist and avoid missing anything crucial.
Realistic Budget Expectations
You and your partner need to sit down to make a budget before you make any plans.
Seriously:
Do that as soon as possible.
It's also a good idea to find out if anyone is pitching in, as parents often do. That money will make a big difference and might adjust your own budget. It will allow you to save some money to put towards a house or even the honeymoon.
Once you know how much money you are willing to spend you will be able to divide it out for everything.
Food for Thought
When planning a backyard wedding, it's easy to save money.
However, it's also easy to try to overcompensate and turn your backyard a magical wonderland with a hefty price tag.
Logistics to a Backyard Wedding
Alright, time to get down and dirty:
Can you really pull this off?
There are going to be a lot of things to juggle. You aren't going to have a venue and the perks that come with the venue. But for the perfect backyard wedding, you might need to play a game of give and take to find out what's most important to you.
You will need chairs and tables, but maybe you could skip the bartender. You could make the food yourself if it is a reasonably small guest list. There are plenty of ways to save money without looking like you're cutting corners.
Before you decide on the backyard wedding and reception, there are some questions you need to answer before you book anything. That will clear the air and let you know whether this is something that you can pull off or if you should take another avenue.
Take a look:
There are plenty of questions to ask about any wedding.
And it's important to remember:
When you're planning your own backyard wedding, none of it will be taken care of for you. You have to go the extra mile and make sure you think of everything ahead of time.
If you answer all the questions and make sure you're prepared, you won't be scrambling on your wedding day.
Trust me, I had a venue and lots of help, but I was still scrambling.
Figuring Out If A Backyard Wedding Is Right For You
If you can answer all the questions about your backyard wedding plans, you will know whether this is the right choice. It just comes down to being prepared and not stretching things too thin or disregarding space issues.
I hate to tell you, but:
There is no way for us to tell you whether a backyard wedding is going to work for you. That is going to be entirely up to you, your partner, and the owner of the backyard you'll be using.
Still, it won't be that hard to figure out. You just need to weigh your options and use common sense.
First of all, the guest list is a huge factor.
If you're planning to have 100 guests or more, you are going to need a large yard.
However, a backyard wedding is always going to be easier if you have a small guest list of around 50 people or less. At least, for the average backyard.
If you are planning to have both the ceremony and reception in the same place, you will also have to make sure you have enough space to spread out.
Although, you could absolutely have your ceremony in a church and your reception in the backyard. Or have a backyard ceremony and a reception in a local venue like a winery or restaurant.
Once you figure out the budget and the guest list, it will be much easier for you to determine whether it's the right option for you.
It might not be easier, but it could save you money.
​
The Best Time of Year for an Outdoor Wedding
Yeah….Gritty may like the snow but that's probably not backyard wedding weather.
Here's the deal:
The weather in your area is another thing that you seriously need to take into consideration.
If you live in a rainy location, spending any time outdoors might not be the best plan. The same goes for hot and humid climates.
Having an outdoor wedding depends on the location and season.
Obviously, in many places, you can have an outdoor wedding in spring, summer, and fall.
That's not the end of it, though:
Even during these seasons, you will need to think about the typical weather patterns in your region. Such as hurricane, tornado, or the rainy seasons.
Keep in mind: setting a date can be a gamble at best, that's one reason wedding insurance is advised outdoor celebrations.
Although, even if you can't predict the weather, you should avoid holidays.
Memorial Day, the 4th of July and Labor day are quickly forgotten about when you're in the thick of planning a wedding. Your guests may normally go on vacation or travel for these holidays. Try not to mess up their plans if you can avoid it.
Pros and Cons of a Backyard Wedding
Pros:
Freedom to set up the way you want
No need to scope out the venue
Save money
An excuse to get people to clean up your yard
Take advantage of gorgeous weather
Cons:
Space might be limited
There could be extra costs to get the yard ready
Weather is unpredictable
Parking can be extremely limited
You may have to cut the party short due to neighbors
Prepping Your Yard For The Magical Day
There are two things you are going to need to focus on when it comes to a backyard wedding.
For one thing, is there enough space?
There is no point in getting started on the heavy lawn care if it isn't going to serve your needs. You probably need to save you energy for the perfect location.
For another thing, what work needs to be done to get the yard ready?
In many cases:
Backyard weddings can take place in the yards of friends or family. Many of us don't have the right sized lawn. Because of this, you may not know exactly what needs to be fixed or cleared out until you have done a personal inspection.
Make sure you inspect the yard way ahead of time to determine whether it will work for you. You could use the questions from our list to decide whether or not it will fit your requirements.
I had an incident with my in-laws when I was getting married.
They told me a friend of theirs was willing to let us use their yard for our wedding. They lived on a big farm and had the perfect space for it.
Then, when I spoke to them personally, it turned out that they had never been on board in the first place.
So I had to scramble for another option before I ran out of time. I was already on a limited schedule and lost a month by counting on someone else to make one of my more essential arrangements.
So I highly recommend that you make sure to be part of all the big decisions and know what's going on.
Don't ever make assumptions:
If you have found the perfect yard, you just need to determine how much work needs done and find out who will be up to the task. Depending on the extent of the work, you might need to hire a landscaping crew. At least, that would take some stress off your shoulders.
Make a list way ahead of time to make sure there is plenty of time to get everything done.
There could be any number of issues to take care of, and you're going to want to get a handle on it as soon as possible.
Leave No stone Unturned: Lawn Care Guide
You need to be as thorough as possible when making a checklist of lawn maintenance that needs to be done for your backyard extravaganza.
Start off with the big things:
Obviously, you need to weed and mow, but those should only be done a few days before the wedding. Think of other things that need to be done farther in advance. Such as planting grass seed to make the lawn look perfect.
You also need to think about the really big jobs.
For example: clearing out fallen trees and power washing buildings.
Pretty much clearing out or sprucing up anything that you wouldn't want to see in a wedding photo. Such as broken down vehicles or old swing sets.
Additionally:
You might also want to consider planting plenty of living flowers.
Here's why:
It could save money to plant fresh perennials, rather than buying a ton of fresh cut flowers.
You'll still need some for bouquets, but spruced up flowerbeds will make a wonderful backdrop for a ceremony!
Learning to Space Plan
The layout of your backyard wedding is going to depend entirely on how much space you have. If it's an acre or more of wide open space, you'll have plenty of freedom to set up everything the way you imagined it.
You might even be able to let people park in the grass.
That's not always the case:
If you're working with a much smaller area, you will have to figure out how many people can be seated. Which all will depend on how many tables can fit with some room to spare.
If you need to, you could have people sitting at the tables during the ceremony so you won't have to fit in space for a ceremony or cut down on tables.
You need to plan for the possibility of:
Ceremony
Dining tables
Buffet tables
Appetizer tables
Cocktail area (optional)
DJ and dance floor
Games
Gift table
Sign-in station
Keep in mind that many things on this list can be extremely flexible.
You could use a Bluetooth speaker with a microphone to make announcements and play your own music playlist.
The dance floor could just be an area of grass near the music.
People could sit at their tables to watch the ceremony. That could save time and money because you won't have to pay for twice as many chairs.
Then again, maybe you will have so much space to set up some awesome lawn games to keep the guests preoccupied.
Watch the video below:
In the end:
Backyards come in all shapes and sizes.
Your goal needs to be measuring things out and figuring out so sure if the layout you envision will work in real life.
Don't wait till the day of only to find out you don't have nearly as much space as you thought you did.
​
Gorgeous and Easy Decor Possibilities
One of the best things about having a backyard wedding is the decorations are kind of already there.
You just have to do one thing:
Spice up Mother Nature a bit.
Make her look a little extra romantic in the moonlight.
Spruce up the garden by adding extra flowers and keep the grass look gorgeous. Beyond that, it will depend on whether you are using a tent, dance floor, or even a patio. Then you can decorate those to be even more bridal and fit your colors or theme.
The key to a lovely looking reception is having candles and soft lighting everywhere.
You could also:
Give the whole area romantic lighting for a beautiful, soft vibe.
Or, how about this:
Go beyond the typical white Christmas lights and try the strings of bigger lights instead. They are very rustic and extremely popular right now so they shouldn't be hard to find. They look amazing with any colors or themes. If you're outside with these lights strung up over the dance floor, you're in for some breathtaking photos.
Beyond just lighting, you can actually save tons of money by bargain shopping at your local thrift store or dollar store. It's only a good idea if you have plenty of time on your hands. But if you do, everything is going to look amazing, and cost very little.
For my wedding, I had wildflowers and stained glass cups that contained candles for simple centerpieces. So it didn't have to worry about matching colors…I pretty much used them all.
How To Hire Wedding Services
Let's face it, we are used to shopping for certain things, but hiring people to work at your wedding is not on the top of that shopping list.
It can feel a bit intimidating, especially when you get a taste of how snobby many of them can act. That doesn't go for everyone, but I came across quite a few when looking for the right people to hire for my wedding.
There were a few moments when I was completely lost on what to say to these people. As soon as they found out that you were trying to find the most affordable option they would lose interest. You need to find people who are willing to work with you.
Let's just say it's going to take a lot of phone calls.
The best rule of thumb is to follow your instincts:
If you don't like how someone acts over the phone, you aren't going to like working with them during your big day.
It isn't a difficult process, but it can be exhausting. It's common to go through quite a few choices before finding the perfect vendor.
Make sure to give yourself plenty of time.
As I mentioned, I only had 6-months to find everyone, and it was extremely difficult for me.
Luckily I had plenty of local connections, and it worked out in the end. But considering that experience, I highly recommend that you should give yourself at least a year or more to find your wedding team and reduce stress.
Watch the video below for more tips:
Tips To Remember When Planning Any Wedding
Weddings are fun to plan, but it can be a rollercoaster along the way.
Having a backyard wedding is also fun to plan, but it can be stressful because there are a lot more things to remember on your own.
If you lead a hectic lifestyle, you might want to consider hiring a wedding planner to help narrow down your options.
If you can't afford a wedding planner, take advantage of wedding websites like TheKnot and WeddingWire to keep track of your progress. You may not be able to follow their timeline exactly if you are planning your wedding as quickly as I did. Regardless, they are helpful resources that can connect you to local caterers, photographers, and so much more.
Remember:
Be realistic about your options. If you have a small backyard, you're going to have to keep the guest list just as short.
If you're having a hard time doing that you might have to pay for a venue after all.
You should try to save money wherever you can along the way, but don't sacrifice the quality of the experience.
Plan a wedding that you can look back on and be proud of, but don't get lost in the details. Enjoy the experience and focus on the meaning of the day. It will help keep things in focus, no matter how frustrating the planning can be.
Here are some more tips:
A Backyard Wedding: Combining Elegance And Fun Into One Magical Day
A backyard wedding is a beautiful idea. You don't have to take tours and try to fit the price of an expensive venue in your budget. You can save thousands by cutting out that one aspect out of the budget.
Just remember that there is going to be a lot of work that comes with the whole experience. The main perk of renting a venue is the services that come with it. Venues usually have tables, chairs, tablecloths, and basic decorations available on-site. By cutting that out, you will be responsible for a handful of tasks that you would have been able to avoid otherwise.
That isn't a big deal; it's just something to remember.
No matter what, your wedding day is going to be wonderful. You will have all your loved ones gathered to watch you take the next big step in your life.
There aren't many things that are more magical than that.
So don't stress out, everything is going to be great!